Measuring Water Quality in Lake Tempe to Improve Decision Making
Access to fresh water is vital for rural communities. Rivers and lakes provide clean drinking water, support agricultural practices and play an important cultural role in a community's spiritual values, education and recreation. The reliance on consistent and predictable seasonal fluctuations in freshwater systems means these communities are extremely vulnerable to the effects of climate change.
The challenge
Danau (Lake) Tempe is the second largest lake in Sulawesi, covering 350km2 during the wet season and often flooding the surrounding landscape. Over 60,000 people in the town of Sengkang and regencies of Sidrap and Soppeng are dependent on the lake.
The community relies on aquaculture and a cycle of agriculture during the dry season, which is affected by the ebb and flow of the lake. The lake's ecoregion also supports important wetland habitat and a number of unique species including 13 recorded endemic fish species.
The effects of climate change are compounding issues stemming from years of unsustainable farming practices and limited regulation of waste. Water quality in the lake has decreased due to increased pollution and erosion runoff from upstream land clearance.
The water quality becomes worse during periods of heavy rainfall. Biodiversity has also been lost due to habitat destruction and pollution.
Opportunities
Effective monitoring and regulatory approaches are key to ensuring sustainable environmental and resource management outcomes for the region.
CSIRO's Earth Analytics for Science and Innovation (EASI) technology is a cloud-based analytics platform that helps users to access and analyse decades of satellite Earth observation imagery to monitor and measure changes to the landscape. EASI connects users with powerful cloud-computing, analysis-ready Earth observation data and Australian scientific expertise.
For Lake Tempe, the platform can show change in water quality, water volume, vegetation cover and biomass: all essential factors for the people who use this water source.
New advances in computer processing allows us to compare satellite images collected over many years to determine changes to the landscape over time. This powerful processing capability can be used at regional, national or even continental scales.
The project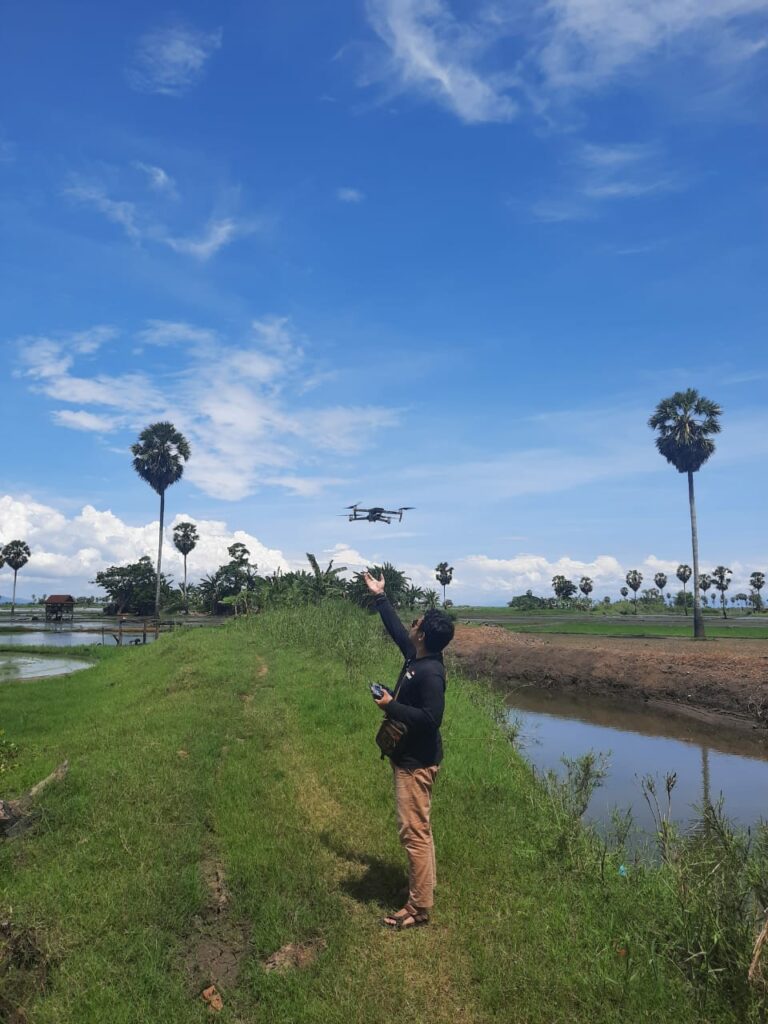 Indonesia's Hasanuddin University have been supported by the Indonesian Ministry of Education and Culture to partner with Australia's national science agency, CSIRO, and Geoscience Australia, to train their students and staff to use the EASI platform.
The project is providing Hasanuddin University with skills to unlock the full potential of Earth observation datasets available within EASI and tailor the analyses and interpretations to their needs. This is helping Hasanuddin University to better understand the climate change impact on the water quality and volumes of Lake Tempe.
Hasanuddin University Professor Roland Barkey said the training has not only provided a solid grounding for understanding the influence climate change is having on the region, it has also sparked new ideas for research and future applications.
"The students and provincial and district government officials who participated in the project were very enthusiastic and hoped the platform could be used to further benefit the region, for example the management of fish cultivation in Lake Tempe, flood control in Sengkang City, and utilization of lake water to meet the city's clean water needs," said Professor Barkey
"The ability to quickly analyse up to hundreds of images in a short time will greatly assist academics, researchers, government, and non-governmental organisations, especially in addressing the impact of climate change".
Information and analytics gained from EASI have and will continue to support informed decision making in Sulawesi, allowing for more sustainable and equitable approaches to the resource management of Lake Tempe.
Through this project, Southeast Asian countries will be able to benefit from space-based data in the region, offering new tools to improve productivity, efficiency, and better-informed decisions.
Earth Observation for Climate Smart Innovation is an Australian Government project led by Australia's national science agency, CSIRO and Geoscience Australia.