People
The Centre's Core Team
The core team is spread across several national offices. Over 80 CSIRO scientists, engineers and researchers around the country also make important contributions to the work of the Centre.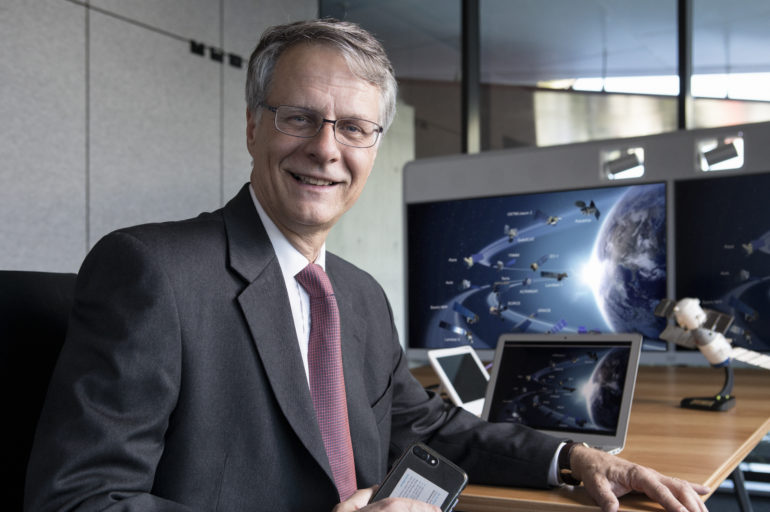 Alex is one of Australia's leading Earth Observation experts and the Director of the Centre for Earth Observation of the CSIRO Astronomy and Space Science Business Unit. Alex also leads the newly formed CSIRO AquaWatch Mission which aims to establish an integrated ground-to-space national water quality monitoring system and support growth across Australia's high-tech space sector. Additionally, Alex is the Co-Chair of the international Committee on Earth Observation Satellites Strategic Implementation Team (CEOS SIT). Alex received the COSPAR Harrie Massey Award for "outstanding contributions to the development of space research in which a leadership role is of particular importance", being the first winner of this award from the southern hemisphere. Among Alex's other distinguished work in steering national and international science policy, he led the award-winning delivery of the Sentinel Hotspots program (2002–2006), which is still used to support bushfire response activities in Australia. Alex is also overseeing the establishment of the new radar satellite NovaSAR-1 as a national research facility.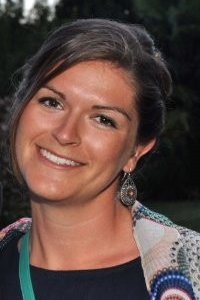 Flora Kerblat
International Coordination and Partnerships

,

Adelaide
Flora is a French geographer holding a Master's degree in Geopolitics from the Sorbonne University. Drawing on her 10-year experience in international development & project management including several years with CSIRO on Earth Observation projects, Flora's role focuses on partnerships across the globe. In addition to managing bilateral agreements with stakeholders (mostly Space agencies), she supports CEOS (Committee on Earth Observation Satellites) and GEO (Group on Earth Observations) activities by coordinating CSIRO efforts in CEOS & GEO governance bodies, and also more specifically on Sustainable Development Goals (SDG). She also handles analysis, research & communication activities, such as co-authoring and editing for a special Issue of Remote Sensing of Environment on SDG (2020), the CEOS handbook on SDG (2018), and the White Paper on Earth Observation & Official Statistics for the UN Global Working Group on Satellite Imagery and Geo-Spatial Information (2016). Recently she was actively involved in the preparation of the GEO Week (Canberra, Nov. 2019), and is currently working closely with Geoscience Australia as the CSIRO coordinator of the CEOS Strategic Implementation Team (SIT) Chair 2020-21, which includes the organisation of international strategic meetings. She has also joined the new AquaWatch Phase-0 project team as the international engagement coordinator.
Rowena Smith
National Coordination and AquaWatch Mission

,

Canberra
Rowena has over 30 years of extensive experience working in science and education institutions including working directly with governmental departments and organisations advising on development, implementation and measurement on strategic directions. Rowena's qualifications from the University of Canberra are in administration and project management. Rowena is also responsible for national coordination of the recently implemented AquaWatch Mission.
Laura Brindle
Satellite Operations and Data Manager

,

Sydney
Laura manages CSIRO's requirements for satellite tasking, downlink and data distribution for CSIRO's 10% capacity share in the NovaSAR-1 satellite. She is also involved in establishing the operations for CSIROSat-1. Laura has 8 years experience in the European satellite industry, having previously worked for DMC International Imaging Ltd (originally a subsidiary of SSTL, the UK manufacturer and operator of NovaSAR-1), and Airbus Defence & Space.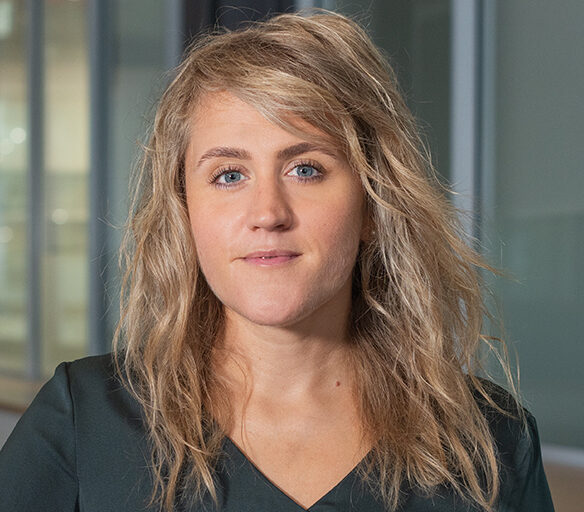 Amy Parker
WA Lead, Satellite Operations and Data Manager

,

Perth
Amy is an up- and down-stream Earth Observation (EO) specialist with ten years of experience spanning satellite operations, EO data management and EO applications research and development. She is Vice President of Earth Observation Australia and sits on the Advisory Board of the Australian Space Data Analysis Facility and the inter-governmental Group on Earth Observations Programme Board. Amy holds a PhD in volcanology and geophysics (University of Bristol, UK) and an undergraduate first-class honours BSc in Geophysics (University of Liverpool, UK). She is part of the satellite operations team and leads science activities for NovaSAR-1 through the Synthetic Aperture Radar (SAR) Science Initiative under the Space Technology Future Science Platform. Amy also works as part of the AquaWatch Australia mission team and leads several of the CCEO's international Earth Observation projects. Amy was named finalist for the Australian Space Industry's 2019 Rising Star of the Year award and in 2020 was awarded the CSIRO Women in Science Career Award for Digital, National Facilities and Collections.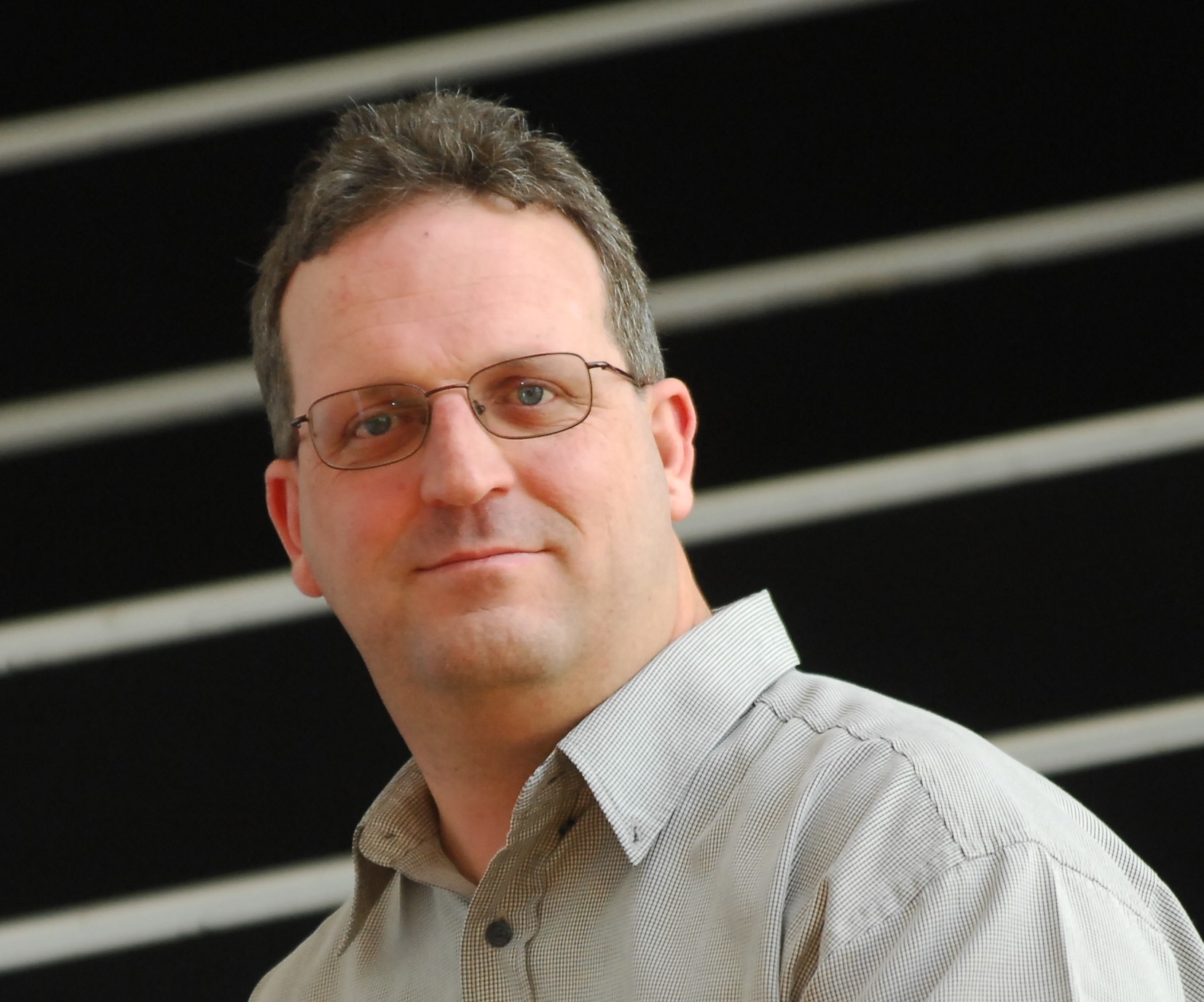 Robert Woodcock
EO Data Analytics

,

Canberra
Dr Robert Woodcock is a Research Scientist and Consultant in Earth Data and Analytics, at the CSIRO. He is responsible for a portfolio of activities involving national spatial data infrastructure and earth observation data analysis and integration platforms. His team's portfolio has seen national application in Australian Industry and Government including the AuScope geoscience information infrastructure. Internationally, he was the co-chair of the Committee on Earth Observation Satellites (CEOS) Future Data Access and Analysis Architectures ad-hoc team developing strategy for international earth observation information exchange and analysis platforms. Robert has worked for almost two decades in the field of visualisation, spatial information systems and analytics and its application to Earth Science with a focus on ensuring research innovation leads to business innovation. Dr Woodcock's current roles include: Project Leader of CCEO's Earth Data and Analysis, Project Leader, CSIRO Earth Analytics Science and Innovation (EASI) Hub and Chair CEOS Working Group on Information Systems and Services.