Accelerate 7
ON Accelerate 7 teams commenced in the program in November 2022 (Bootcamp), with selected teams progressing through to Immersion Week in February 2023 – culminating with a Showcase Day in May 2023.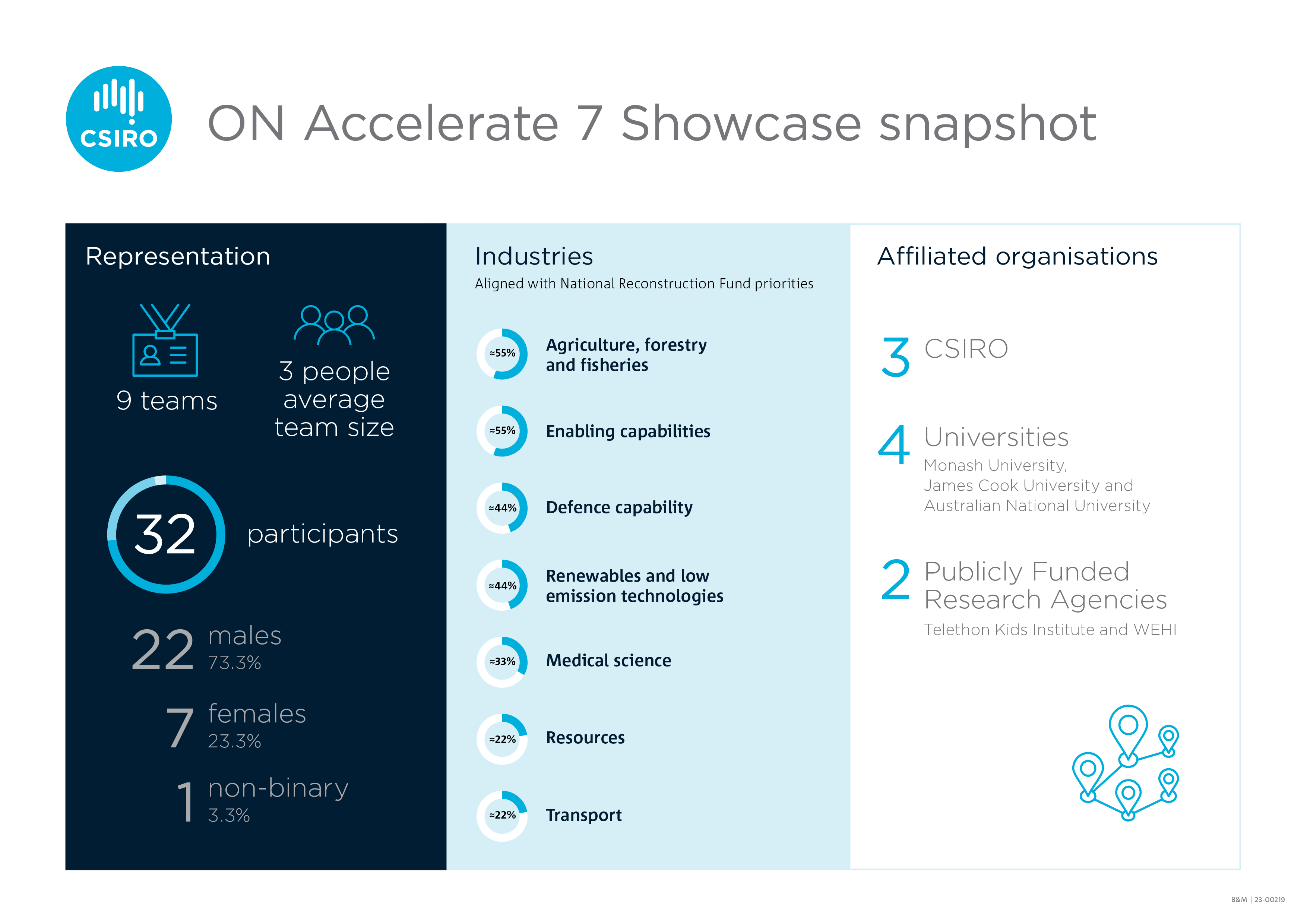 Recording of ON Accelerate 7 Showcase event
We are here to support the scientific and research sector as Australia's national science agency and innovation catalyst. ON Accelerate is a free program that gives teams the skills and support to develop high potential innovative ventures.
Held at the Australian National Maritime Museum in Sydney, below is a recording of the ON Accelerate 7 Showcase event. Featuring guest speakers – Torres Webb, Dr Larry Marshall and Tennille Eyre.