Fire Testing
The CSIRO Fire Science and Technology Laboratory combines expertise and full-scale fire test capabilities to simulate a wide range of fire scenarios, providing a unique fire research, consulting and testing facility to industry.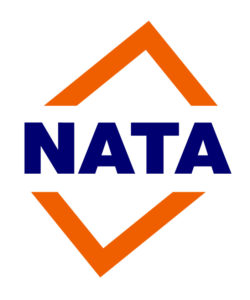 We carry out testing, certification and standardisation in the areas of reaction to fire and fire resistance.
We have developed comprehensive testing facilities, many of which are registered by the National Association of Testing Authorities (NATA), to undertake a wide range of tests for industry based on international (ISO), Australian (AS 1530 etc.), British (BS 476 etc.), American (ASTM, UL, NFPA, FM) and other standards.
We also offer interpretation of results, assessment of conformity with specification, assistance with research and development, and consultancy on construction in bushfire-prone areas.
Capabilities
Our range of tests includes:
Fire resistance of walls, floors, doors, dampers, shutters, ducts, columns, roofs, ceilings, penetration seals, windows and glazing, and other elements of construction
Spread of flame tests on building materials and textiles/furnishings
Smoke developed or emitted tests on building materials
Combustibility of building materials; and,
Rate of heat release.
Our major test and research equipment includes:
Wall furnace (3000 x 3000 mm) – to establish fire resistance rating to AS 1530.4, BS 476 Parts 20–24, ISO 834, ISO 3008, ISO 3009 and ASTM E119
Floor furnace (6000 x 3000 mm) – to establish fire resistance ratings to AS 1530.4, BS 476 Parts 20–24, ISO 834 and ASTM E119ineering
Pilot furnace (1000 x 1000 mm) – enables designers and sponsors access to a small, cost-effective furnace for testing prototype systems or for assessing alternative items of hardware for fire doors, dampers, penetration seals and electrical wiring
Column loading furnace – compression loading apparatus for testing to 80t under fire conditions
Hose stream tests – testing of fire-rated systems to ASTM E2226
Combustibility furnace – to examine the combustibility of materials in accordance with AS 1530.1, BS 476 Parts 4 and 11, and ISO 1182
Flammability apparatus – to test thin, flexible materials such as curtain and upholstery fabrics to AS 1530.2
Insulation materials – to test insulation materials to AS 1530.3
Flooring radiant panel – to assess the floor covering materials in accordance with ISO 9239.1
Cone calorimeter – to determine the rate of heat, smoke and gas release for modelling and other purposes, in accordance with ASTM E1345, ISO 5660 and AS/NZ 3837.