National Science Week and Exmouth School
Learning all about Marine Litter… or as some call it… Marine Debris!
Debris in the marine environment represents both a hazard to marine life as well as an unwanted source of pollution. So as part of CSIRO's National Science Week (13-19 August) engagement activities, Damian Thomson from the Shallow Reefs team has been busy talking to the Exmouth Primary School students all about marine debris.
The Year 3 and Year 4/5 classes at Exmouth Primary School got busy learning about the sources of marine debris, how it can harm marine life and how long it can take to break down in the ocean. The students also learned that Ningaloo Reef is one of the cleanest coral reefs, with less than one piece of rubbish in an area the size of the MCG.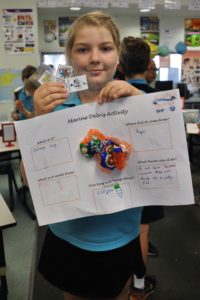 "Our research shows that Ningaloo Reef has very low levels of marine debris and is one of the cleanest coral reefs in the world. Since 2015 we have surveyed more than 30km of reef and 65km of beach, and on average we found less than a piece of rubbish per hectare." said Damian Thomson.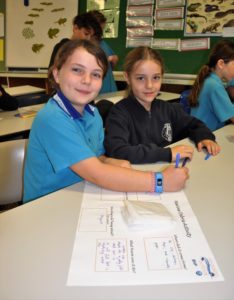 The students got busy with their piece of debris to understand more about where marine debris may come from and discussed how it ends up in the marine environment. The lesson couldn't be complete without a few prizes for the best questions, and ensuring our future ocean warriors understood the importance of the three 'R's – reduce, reuse and recycle!
Find out more about CSIRO's national science activities here…