Spectacular Ningaloo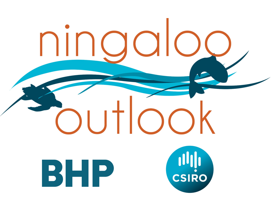 Did you know, the word "Ningaloo" is aboriginal and means "Deep Water", probably due to the close proximity of the reef to the coast. According to the Yinigudura people, the word "Ningaloo" also means "land jutting out to sea".
Ningaloo Reef is the largest fringing coral reef on the west coast of any continent in the world, extending over 300 km. The reef is home to a range of marine life with the shallow lagoons and deeper offshore waters creating a diverse array of habitats.
To increase the ecological understanding of the Ningaloo Coast World Heritage Area's deep and shallow reefs and the reef's shark and turtle populations, BHP Billiton Petroleum and CSIRO have formed a strategic marine research partnership, Ningaloo Outlook. This Industry-Science Research Partnership is investing $5.4 million over five years to gather new knowledge on the reef and its important ecological values.
Expected outcomes
The Ningaloo Outlook research program expects to deliver:
Ecological assessments on the status of the ecological values
New knowledge on Ningaloo reef to help conservation and management of the Ningaloo Coast World Heritage Area
Community engagement to build capacity and understanding within the local community of Exmouth
Training opportunities for the next generation of scientists to become world-class researchers
Creating science knowledge transfer opportunities through an Annual Symposium and meeting with the people who are responsible for managing the Ningaloo Marine Park and World Heritage Area
Latest news