The team
CSIRO Research Team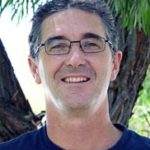 Russ Babcock – Deep reefs (Theme 1) Lead
Russ Babcock has studied corals and coral reefs since 1981 and was the science coordinator for ecological monitoring in the initial WAMSI Ningaloo Research Program, which commenced in 2006. His breadth of experience spans the entire ecosystem, from primary producers to invertebrates, fish and sharks. Currently he is coordinating large ecological research programs in Gladstone Harbour (Queensland) and the Pilbara. He has key roles in coordinating the national IMOS AUV and AATAMS acoustic tracking programs, and has interests in understanding long-term trends in ecosystems and the role of human influences on them. Russ will lead Theme 1 (Deep Reefs) and will participate in Theme 2 and 3.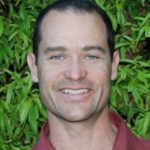 Damian Thomson – Shallow reefs (Theme 2) Lead
Damian Thomson is a coral reef ecologist with expertise in biodiversity and ecology of corals, and in the design and implementation of large-scale and long-term monitoring programs. He has worked on research projects in the Pilbara, the Great Barrier Reef, Papua New Guinea and temperate Western Australia. Damian has worked at Ningaloo since 2007 and his current research is focused on understanding the processes that shape benthic ecosystems of north-western Australia, with a particular emphasis on Ningaloo and the Pilbara. Damian will lead Theme 2 (Shallow Reefs), and will participate in aspects of Theme 1 that involve understanding patterns in the abundance and ecology of benthic assemblages.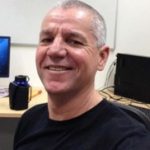 Mick Haywood –  Shallow reefs (Theme 2)
Mick Haywood's expertise is in the ecology of coral reef communities, spatial management and habitat mapping. He has extensive experience in non-destructive survey techniques including Underwater Visual Census, underwater video, experimental design, Geographic Information Systems and statistics. Mick has been involved in research at Ningaloo since 2006, and is also currently working on large projects located in Moreton Bay (Queensland) and Papua New Guinea. Mick is leading aspects of Theme 2 that involve understanding patterns in abundance and ecology of fish assemblages.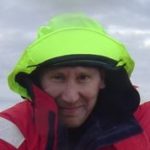 Mat Vanderklift – Tagging turtles and sharks (Theme 3) Lead
Mat Vanderklift's core expertise is in studying marine food webs and the ecology of coral reef and seagrass ecosystems. He has worked on several large, collaborative and multidisciplinary projects that span over two thousand kilometres from temperate southern kelp forests to tropical coral reefs. He has worked at Ningaloo since 2006, and is currently leading research projects at Ningaloo and in the Kimberley. Mat will lead Theme 3 (Tagging and Tracking), and will participate in aspects of Theme 2 that involve understanding the abundance and food web dynamics of fish, corals, turtles and sharks.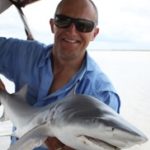 Richard Pillans – Tagging turtles and sharks (Theme 3)
Richard Pillans has over 16 years experience as a marine ecologist and has worked on fish, sharks, marine turtle and crustacean ecology with an emphasis on natural resource management and conservation. His research provides data on the movement of marine reptiles (turtles), mammals (dugongs), fish and sharks using acoustic telemetry and satellite tags. He regularly advises state and federal government on issues related to conservation and management of sharks and rays. Richard will lead aspects of Theme 3 that involve tagging and tracking of sharks and turtles.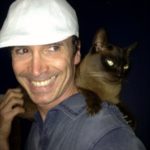 Fabio Boschetti – Tagging turtles and sharks (Theme 3)
Fabio Boschetti is an applied mathematician with experience in modelling physical, ecological and socio-economic processes. His current research focuses on better understanding the interaction between ecosystem functioning and human activities, using different types of computational models. He uses intermediate size models to study complex multi-scale dynamics, to assess the impact of uncertainty and to optimise survey design and data collection and simpler models to facilitate the communication of research results and the appreciation of their management implications. Fabio is leading aspects of the modelling in Theme 3.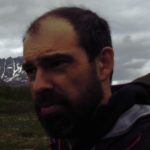 Toby Patterson – Tagging turtles and sharks (Theme 3)
Toby is a marine ecologist who specializes in understanding movement and habitat usage from tracking and telemetry data. His work has included studies of reef fish, oceanic species such as tuna, marlin and white sharks, as well as turtles, marine mammals and sea birds. He has worked on acoustic tracking data of the movements of fish and sharks at Ningaloo since 2009, and developed new methods for characterizing the distribution and habitat usage of reef fish from acoustic tracking data. Toby will participate in aspects of Theme 3 that involve analysis of tagging and tracking data generated by sharks and turtles.
PhD Scholars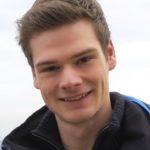 Joe Turner  – PhD scholar – Theme 1 – Deep reefs
Joe has come to the Ningaloo Outlook team from Cambridgeshire, in the United Kingdom. Joe holds the degrees of Master of Science in Tropical Coastal Management and a Bachelor of Science (Hons) in Marine Zoology from the University of Newcastle upon Tyne in the United Kingdom and has worked with the two the principal bodies for advising the Government of the United Kingdom on conservation and the natural environment, the Joint Nature Conservation Committee and Natural England.  These agencies cover both offshore and inshore waters respectively. Joe is an accomplished scuba diver with extensive tropical water marine research experience, including projects in Indonesia, the Seychelles, the Philippines, and WA's Montebello Islands.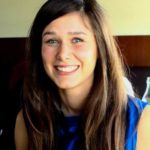 Anna Cresswell – PhD scholar – Theme 2 – Shallow reefs
Anna brings a lifelong love of the ocean and substantial field experience to the project having undertaken marine research in Samoa, Tonga, and numerous sites off Tasmania. She joins the Ningaloo Outlook team after graduating from the University of Tasmania with a Bachelor of Science with majors in Applied Mathematics and Zoology and Honours in Marine Science. Anna is no stranger to academic success with a background of impeccable results and a performance in her undergraduate degree which saw her awarded three separate scholarships as well as being listed on the University of Tasmania Dean's Roll of Excellence four times.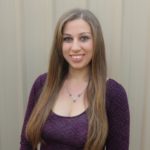 Jessica Stubbs – PhD scholar – Theme 3 – Tagging of turtles and sharks
Jessica is WA's home-grown hero for Ningaloo Outlook joining the team from University of Western Australia where she was awarded First Class Honours in a Bachelor of Science majoring in Marine Science and Zoology. Since completing her degree Jessica has been working as a scientist and researcher. Jessica has a lifelong interest in marine turtles and reef ecosystems, having studied both in her undergraduate degree and while working as a scientist and research assistant. Her passion for marine turtles is what inspired Jessica to undertake her dual major of Marine Science and Zoology, making her the ideal candidate to be taking on the marine turtle research theme.