2017-2018 satellite tracked birds
We fitted 44 birds with satellite trackers during the 2017-2018 breeding season (October 2017- February 2018). Juvenile and adult ibis and spoonbills were fitted with trackers at Middle Reedy Lake, Kerang (Victoria), Kow Swamp (Victoria) and Millewa Forest (NSW).
Maps of the movements of straw-necked ibis, Australian white ibis and royal spoonbills being tracked via satellite. GPS fixes are taken every hour between 7am and 7pm, plus a midnight (roosting) fix. Images of the bird are presented above the maps where available.

KEITH
Juvenile male straw-necked ibis
(juvenile at time of tracker deployment)
Location tracked from: Middle Reedy Lake, Kerang, Victoria
Date tracked from: 1/12/17- 15/1/23
Right leg band colours: orange over metal
Left leg band colours: yellow over light green

♦♦♦

ELF
Adult female straw-necked ibis
Location tracked from: Kow Swamp, Victoria
Date tracked from: 3/12/17- 9/10/22
Right leg band colours: orange over metal
Left leg band colours: red over light green

♦♦♦
LAURIE
Adult female straw-necked ibis
Location tracked from: Middle Reedy Lake, Kerang, Victoria
Date tracked from: 1/12/17- 18/12/22
Right leg band colours: orange over metal
Left leg band colours: yellow over white

♦♦♦

GAIA
Adult female straw-necked ibis
Location tracked from: Kow Swamp, Victoria
Date tracked from: 3/12/17- 21/8/18
Right leg band colours: orange over metal
Left leg band colours: red over white

♦♦♦
MAREE
Adult female straw-necked ibis
Location tracked from: Kow Swamp, Victoria
Date tracked from: 3/12/17- 10/2/19

♦♦♦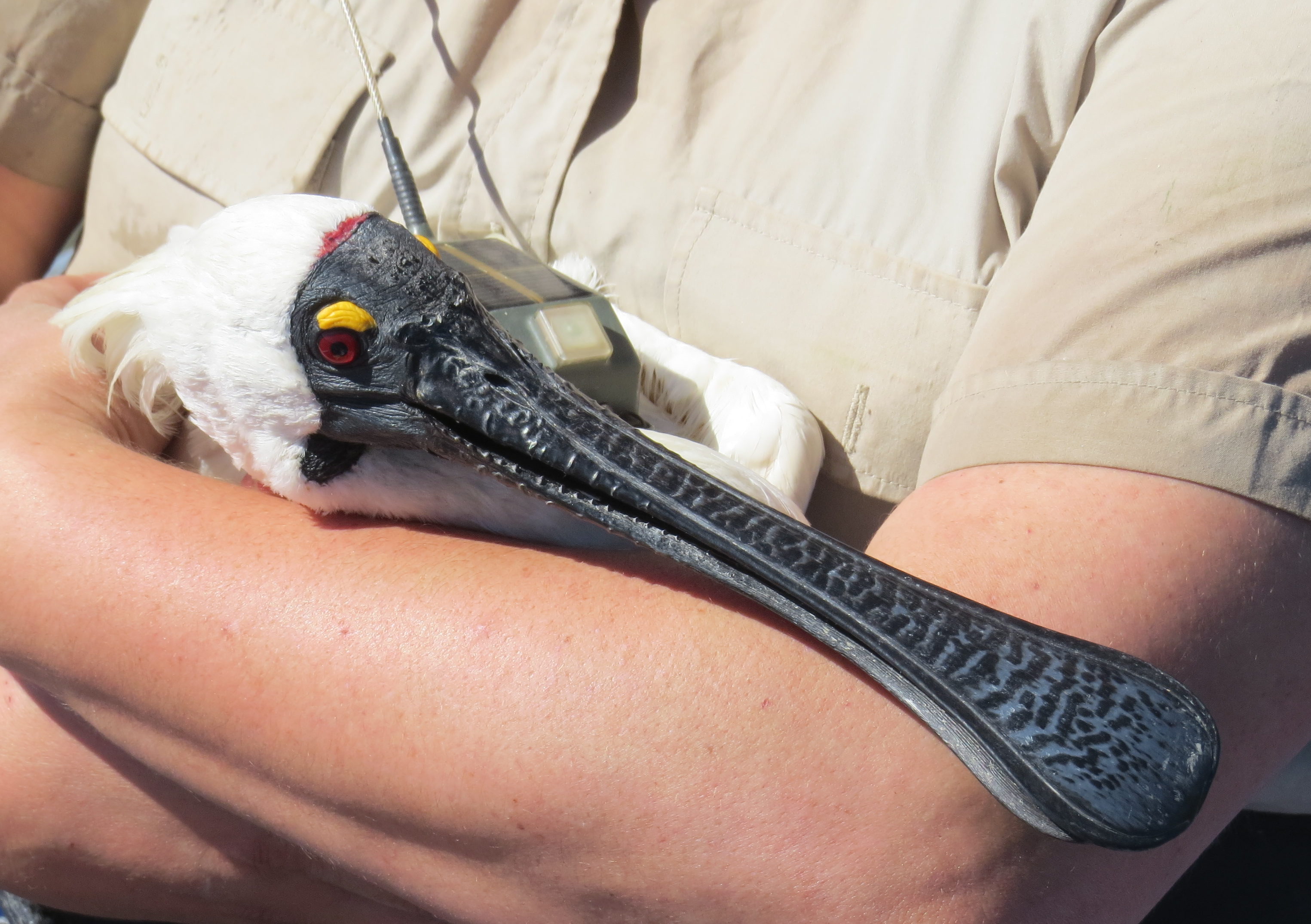 ELVIS
Adult royal spoonbill
Location tracked from: Millewa Forest, NSW
Date tracked from: 27/2/18- 9/11/18
Right leg band colours: orange over metal
Left leg band colours: dark blue over white

♦♦♦

MAXY
Juvenile female straw-necked ibis
Location tracked from: Middle Reedy Lake, Kerang, Victoria
Date tracked from: 29/11/17- 17/6/18
Right leg band colours: orange over metal
Left leg band colours: yellow over black

♦♦♦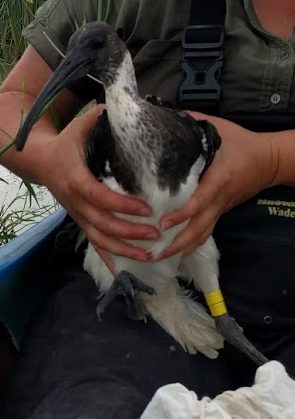 SUNNY
Juvenile male straw-necked ibis
Location tracked from: Middle Reedy Lake, Kerang, Victoria
Date tracked from: 1/12/17- 6/3/19
Right leg band colours: orange over metal
Left leg band colours: yellow over yellow

♦♦♦

MICKY
Juvenile male straw-necked ibis
Location tracked from: Kow Swamp, Victoria
Date tracked from: 2/12/17- 2/11/18
Right leg band colours: orange over metal
Left leg band colours: yellow over light blue

♦♦♦

SANTA
Juvenile male straw-necked ibis
Location tracked from: Kow Swamp, Victoria
Date tracked from: 2/12/17- 22/12/17
Right leg band colours: orange over metal
Left leg band colours: red over dark green

♦♦♦

ROOKIE
Juvenile male straw-necked ibis
Location tracked from: Middle Reedy Lake, Kerang, Victoria
Date tracked from: 15/11/17- 28/2/18

♦♦♦

RANGER
Juvenile male straw-necked ibis
Location tracked from: Middle Reedy Lake, Kerang, Victoria
Date tracked from: 15/11/17- 24/7/18

♦♦♦
DOBBY
Juvenile male straw-necked ibis
Location tracked from: Kow Swamp, Victoria
Date tracked from: 3/12/17- 23/3/18
Right leg band colours: orange over metal
Left leg band colours: yellow over dark blue

♦♦♦
ERIC
Juvenile royal spoonbill
Location tracked from: Middle Reedy Lake, Kerang, Victoria
Date tracked from: 16/1/18- 19/4/18
Right leg band colours: orange over metal
Left leg band colours: light blue over light blue

♦♦♦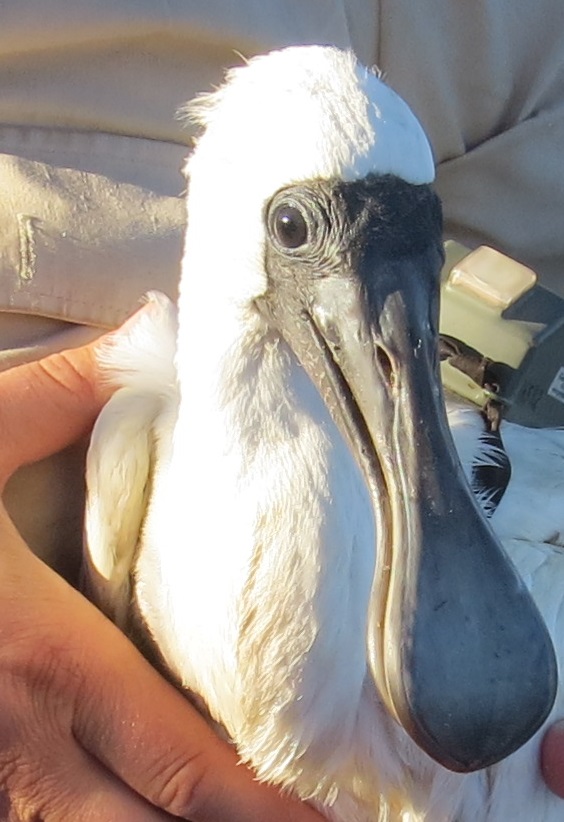 ATLAS
Juvenile royal spoonbill
Location tracked from: Millewa Forest, NSW
Date tracked from: 27/2/18- 17/6/18
Right leg band colours: orange over metal
Left leg band colours: dark blue over light blue

♦♦♦

WALNUT
Juvenile female straw-necked ibis
Location tracked from: Middle Reedy Lake, Kerang, Victoria
Date tracked from: 15/11/17- 30/1/20

♦♦♦
BRUCE ROY
Juvenile male Australian white ibis
Location tracked from: Kow Swamp, Victoria
Date tracked from: 4/12/17- 22/7/19
♦♦♦
SPIKE
Juvenile female straw-necked ibis
Location tracked from: Kow Swamp, Victoria
Date tracked from: 4/12/17- 8/5/18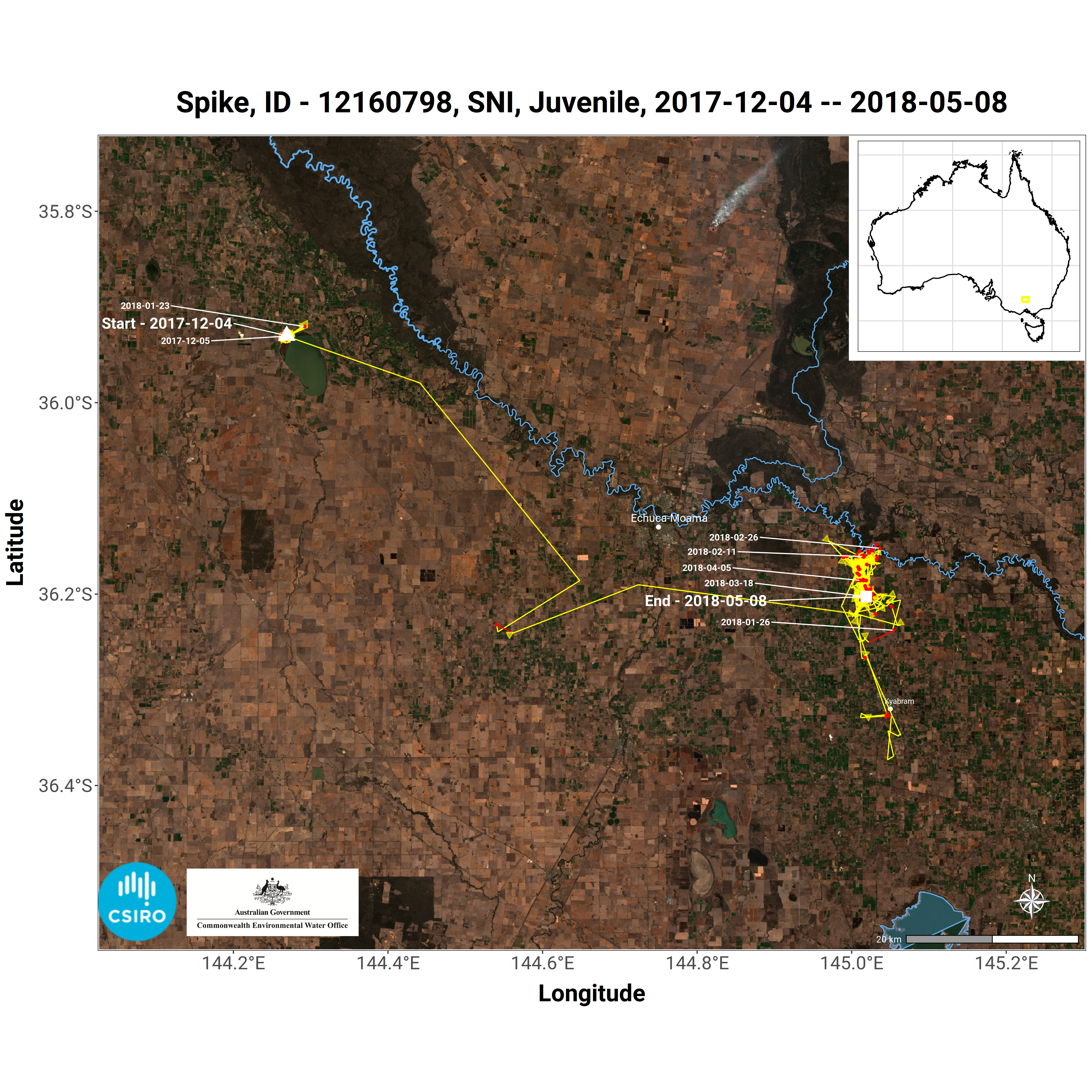 ♦♦♦
CHUCKY
Juvenile male straw-necked ibis
Location tracked from: Kow Swamp, Victoria
Date tracked from: 4/12/17- 18/3/18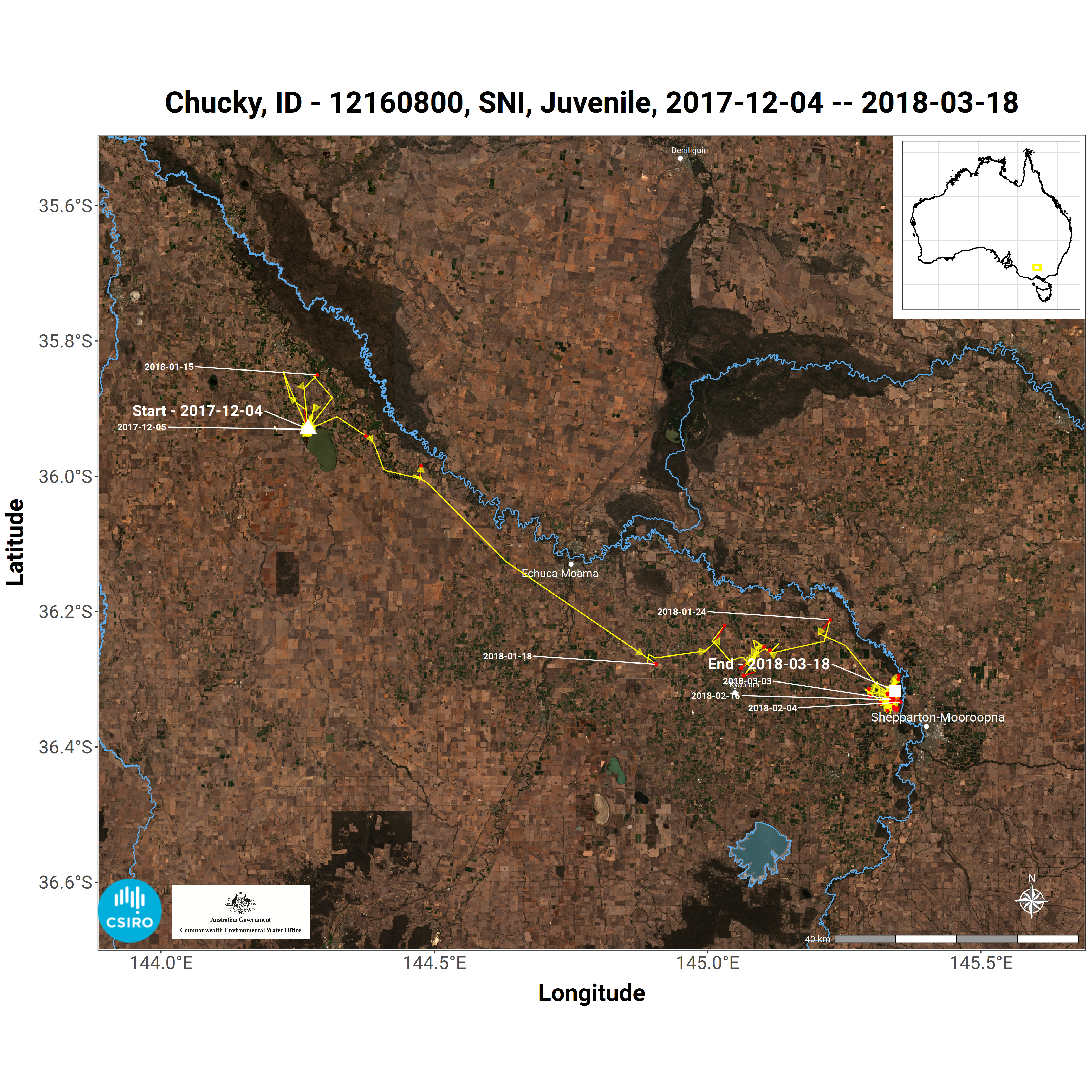 ♦♦♦
BETTY BOOP
Juvenile female straw-necked ibis
Location tracked from: Kow Swamp, Victoria
Date tracked from: 4/12/17- 20/1/18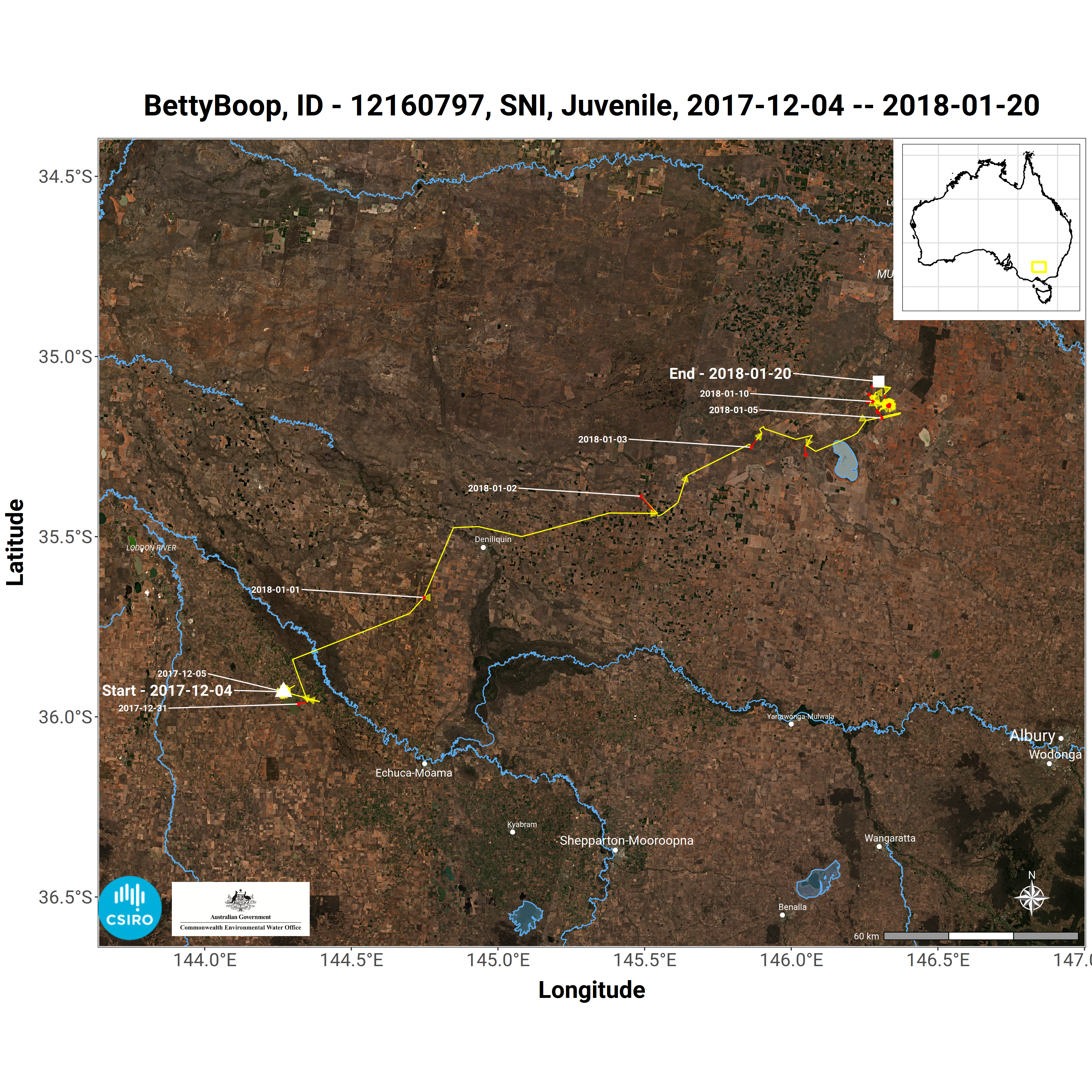 ♦♦♦
BINNY
Juvenile Australian white ibis
Location tracked from: Kow Swamp, Victoria
Date tracked from: 5/12/17- 30/9/18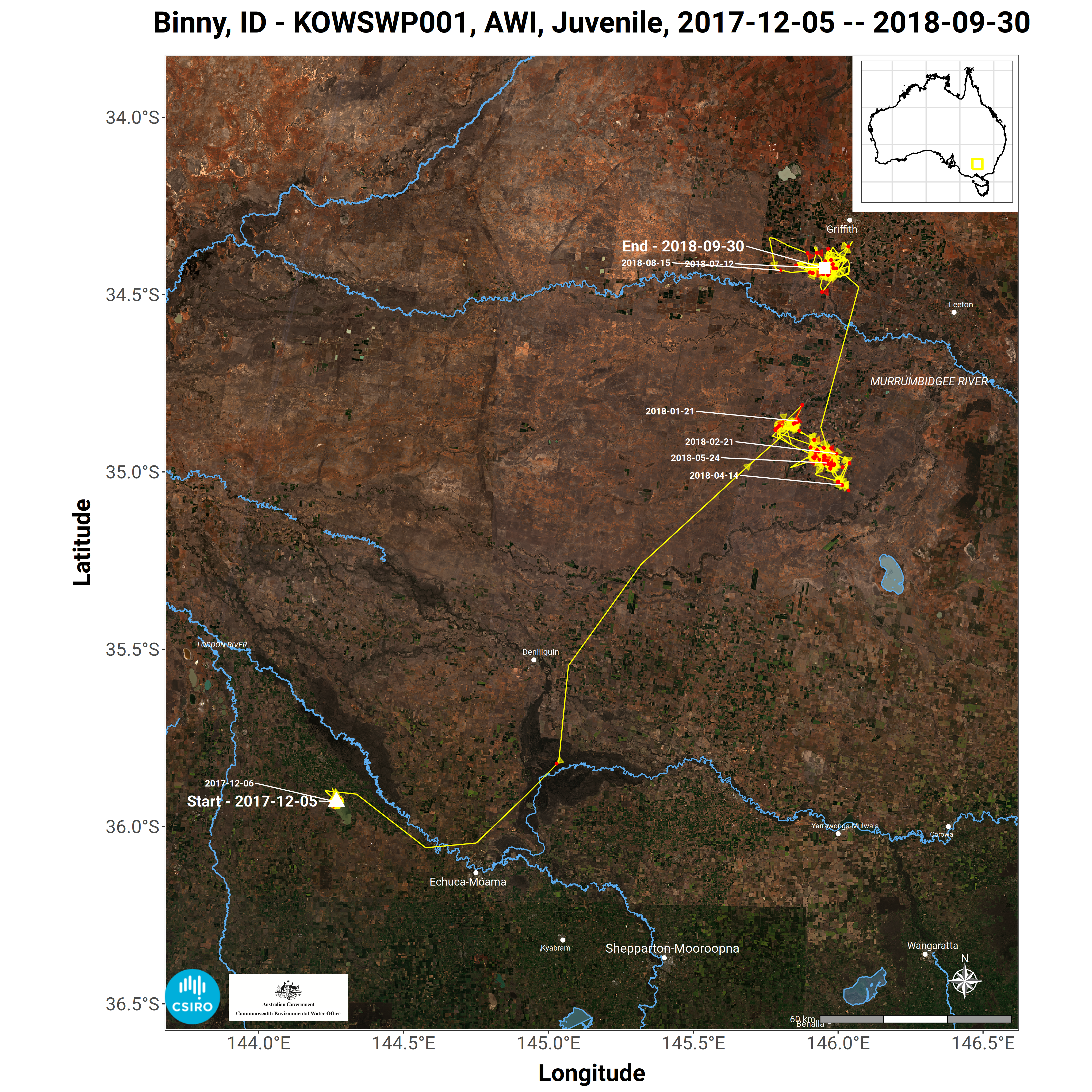 ♦♦♦

ROBBIE
Juvenile male straw-necked ibis
Location tracked from: Kow Swamp, Victoria
Date tracked from: 3/12/17- 10/5/18

♦♦♦

YURT
Juvenile male straw-necked ibis
Location tracked from: Kow Swamp, Victoria
Date tracked from: 3/12/17- 19/1/18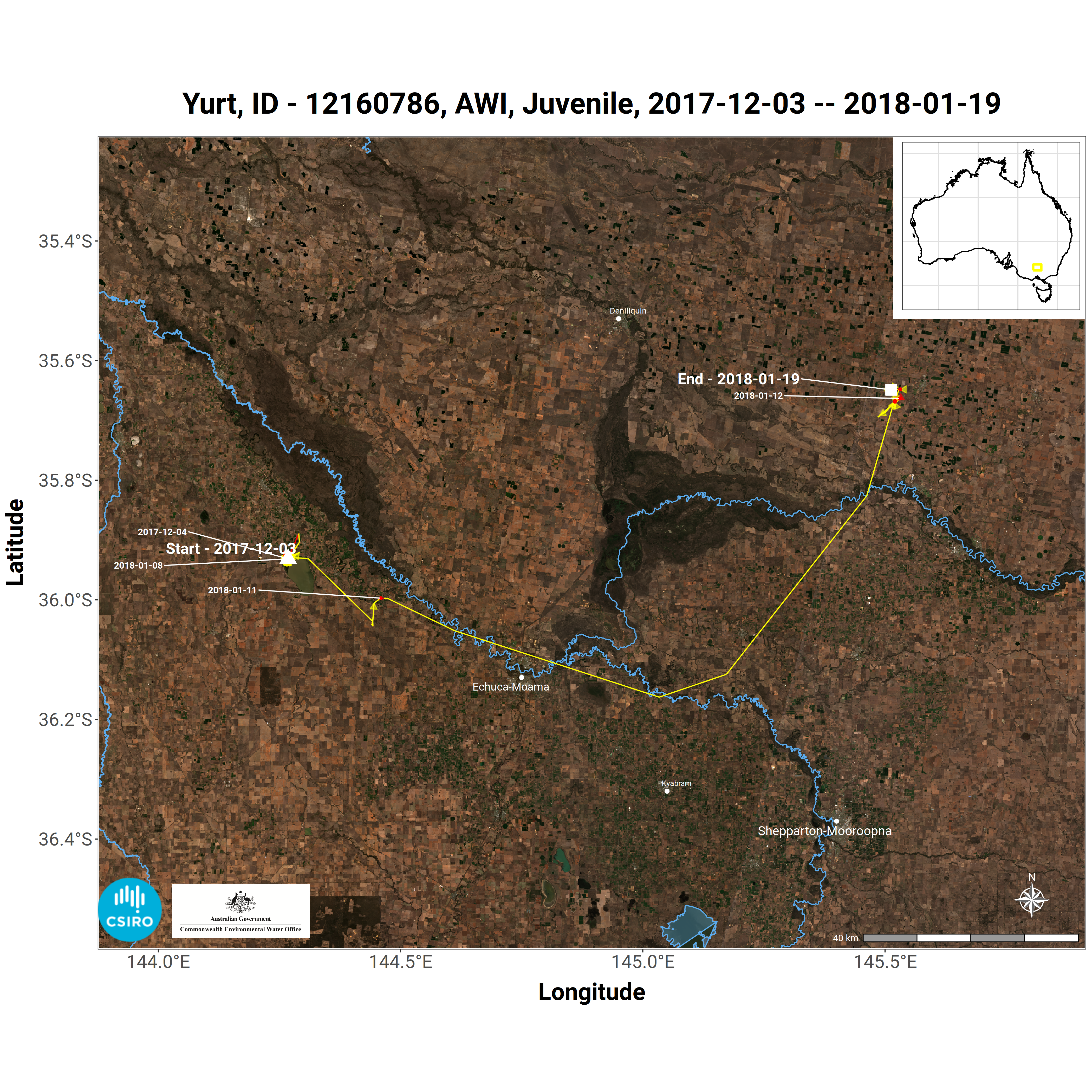 ♦♦♦
RANDY
Juvenile male Australian white ibis
(juvenile at time of tracker deployment)
Location tracked from: Kow Swamp, Victoria
Date tracked from: 4/12/17- 1/5/21