Satellite tracking
Current satellite tracking
From 2016 to 2023 we have fitted trackers to a total of 214 waterbirds! This page contains individual profiles with maps and photos for our currently active tracked birds.
You can find information on the birds no longer being tracked at the following pages:
2022-2023 breeding season (October 2022 – February 2023)
Locations where satellite trackers were fitted include: Middle Reedy Lake, Kerang (Victoria), Kow Swamp (Victoria), Millewa Forest (NSW), Bala Rookery (Eulimbah Swamp), Gayini (NSW), Macquarie Marshes (NSW), Lake Cowal (NSW) and Narran Lakes (NSW).
Note: the age given is the age of the bird at the time of deployment
Introducing the stars of the program:

BENJI
Juvenile male straw-necked ibis
Location tracked from: Kow Swamp, Victoria
Date tracked from: 4/07/2017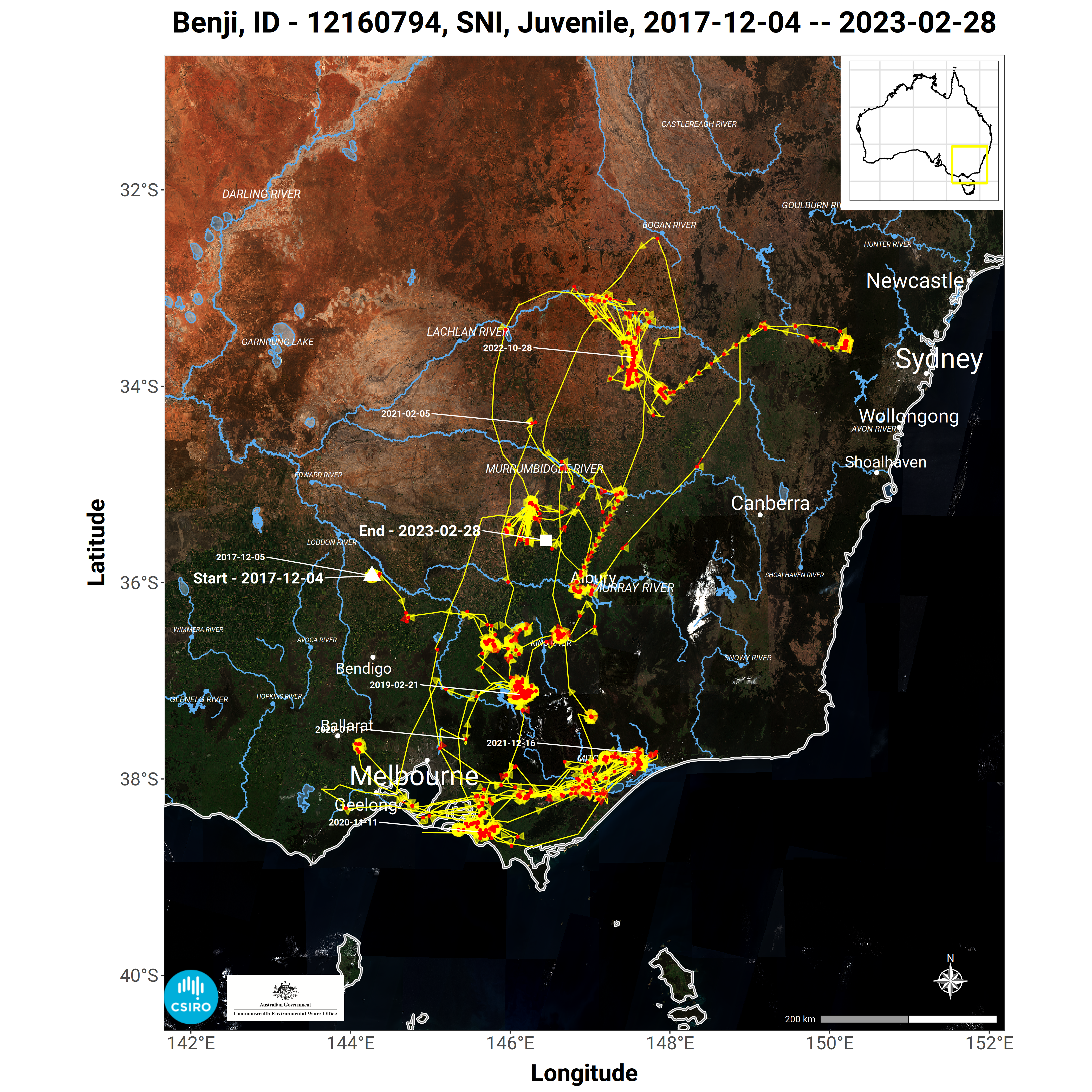 ♦♦♦
JOHNNY
Juvenile Australian white ibis
Location tracked from: Kow Swamp, Victoria
Date tracked from: 4/12/17

♦♦♦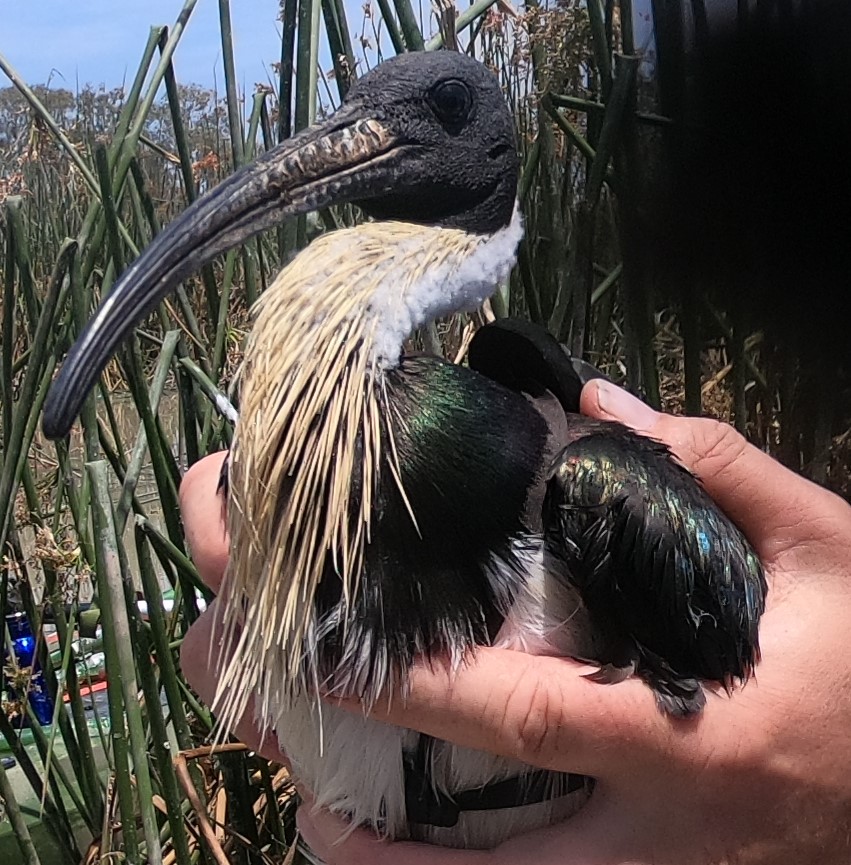 DANI
Adult female straw-necked ibis
Location tracked from: Kow Swamp, Victoria
Date tracked from: 20/11/19

♦♦♦
HAN SOLO
Adult male straw-necked ibis
Location tracked from: Kow Swamp, Victoria
Date tracked from: 21/01/2020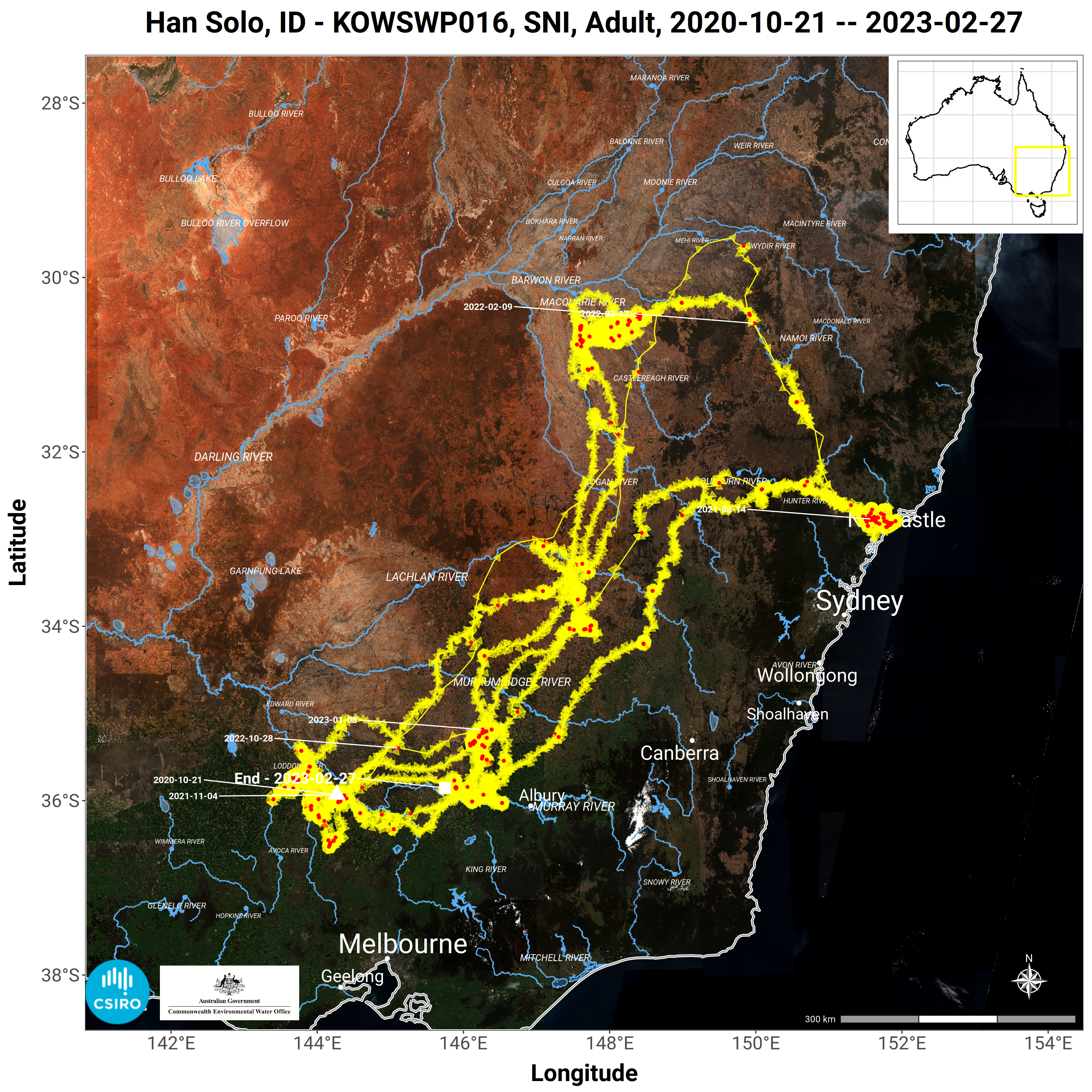 ♦♦♦
GUS
Adult male Australian white ibis
Location tracked from: Fairfax Floodway, Gayini NSW
Date tracked from: 11/12/20

♦♦♦
NGAWIN
Adult female straw-necked ibis
Location tracked from: Bala Rookery (Eulimbah Swamp), Gayini NSW
Date tracked from: 15/1/21

♦♦♦

WILAN
Juvenile male straw-necked ibis
Location tracked from: Bala Rookery (Eulimbah Swamp), Gayini NSW
Date tracked from: 16/1/21

♦♦♦

ROHAN
Juvenile male straw-necked ibis
Location tracked from: Eulimbah, NSW
Date tracked from: 17/1/2021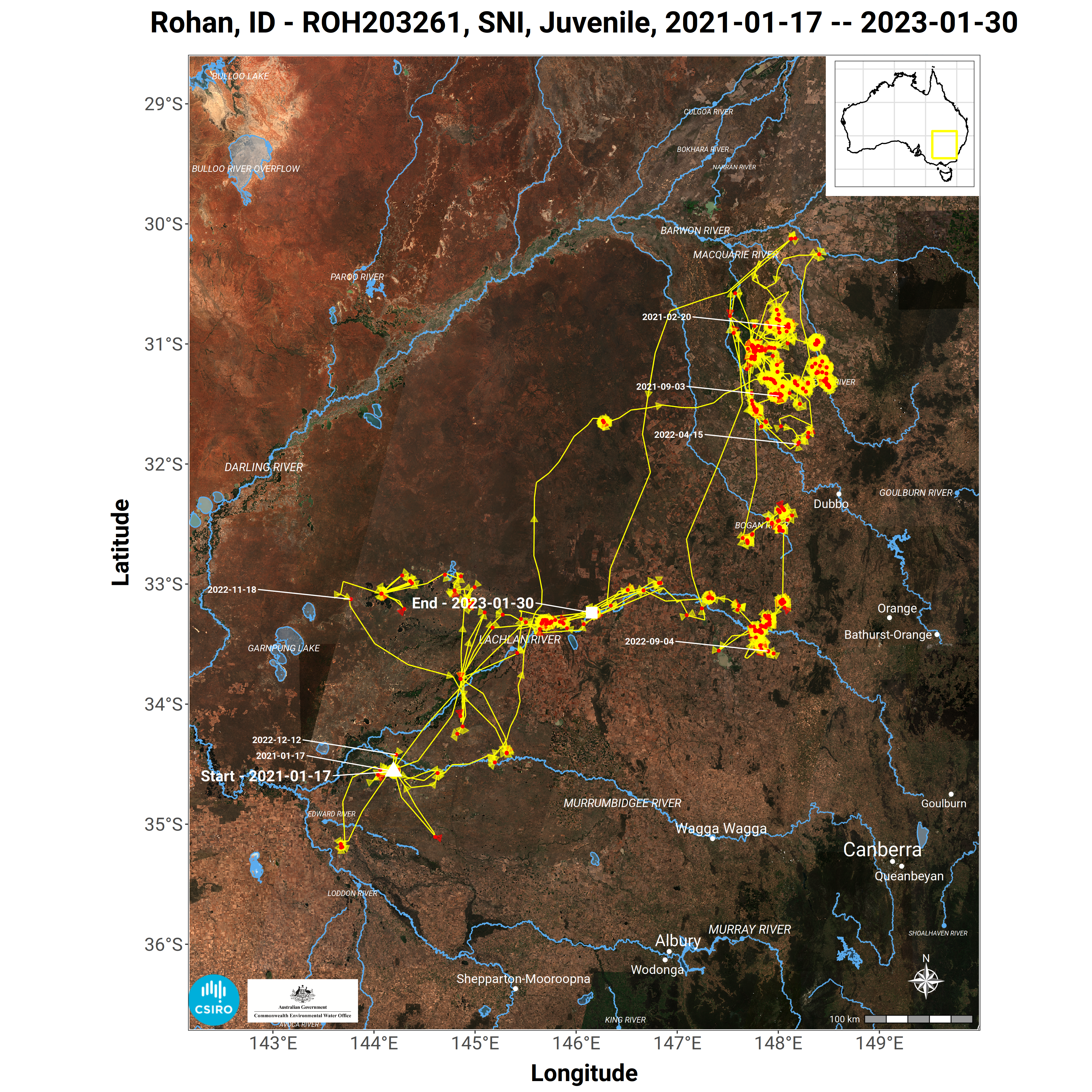 ♦♦♦

TEE
Juvenile male straw-necked ibis
Location tracked from: Bala Rookery (Eulimbah Swamp), Gayini NSW
Date tracked from: 18/1/21

♦♦♦
MATT
Adult male straw-necked ibis
Location tracked from: Macquarie Marshes, NSW
Date tracked from: 18/01/2022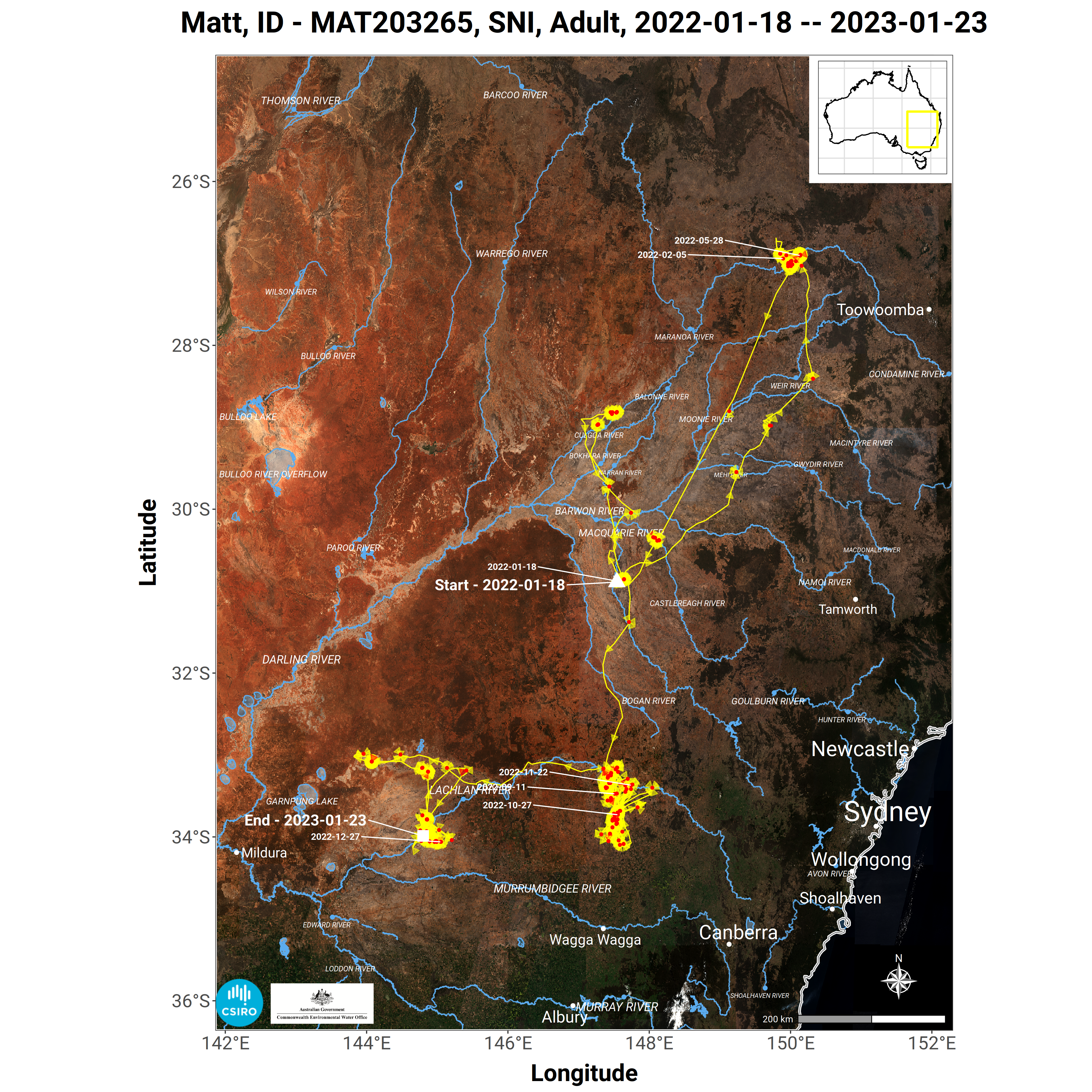 ♦♦♦
NIKI
Adult female straw-necked ibis
Location tracked from: Macquarie Marshes, NSW
Date tracked from: 19/01/2022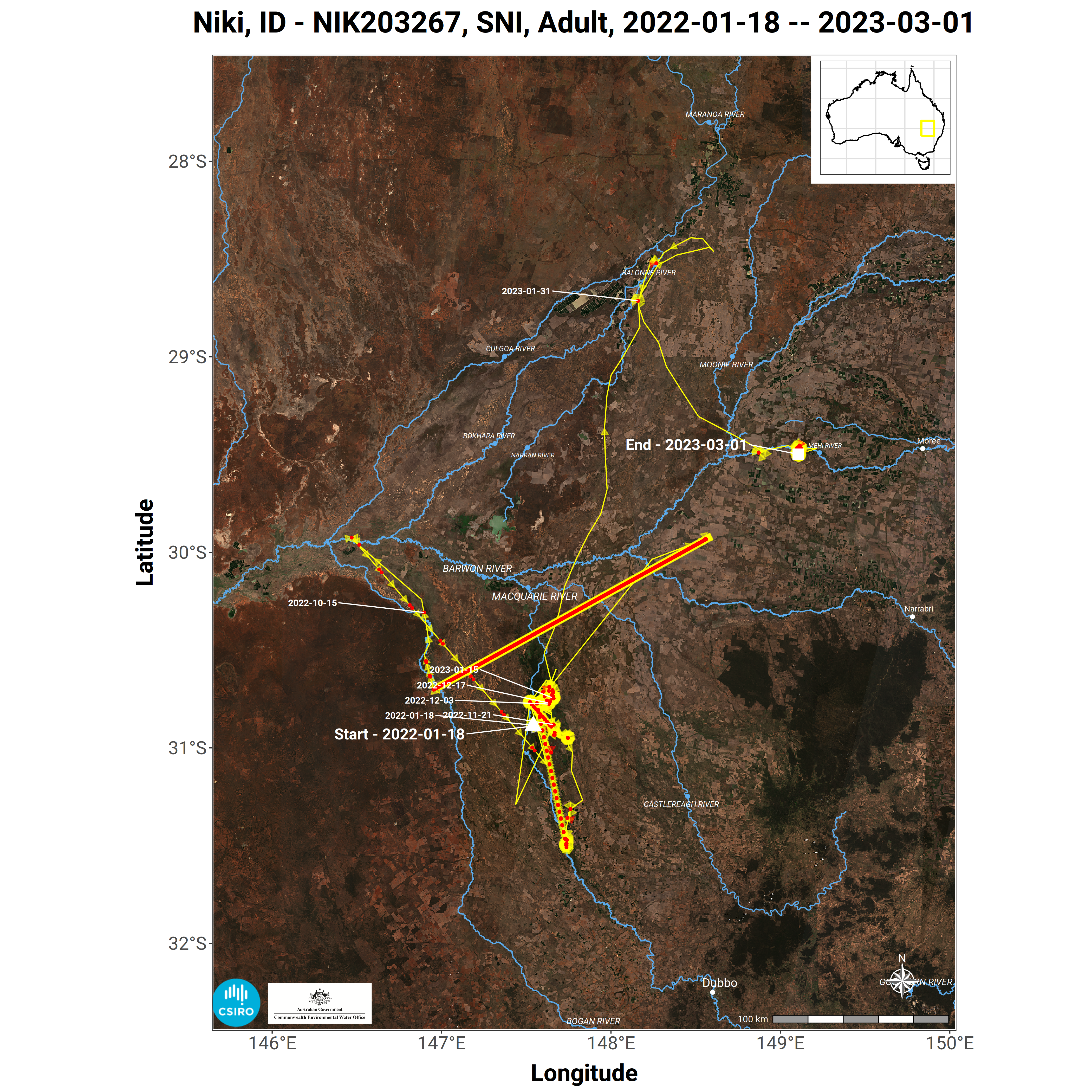 ♦♦♦
LILLY
Adult female straw-necked ibis
Location tracked from: Macquarie Marshes, NSW
Date tracked from: 19/01/2022

♦♦♦
SIMON
Adult male straw-necked ibis
Location tracked from: Macquarie Marshes, NSW
Date tracked from: 19/01/2022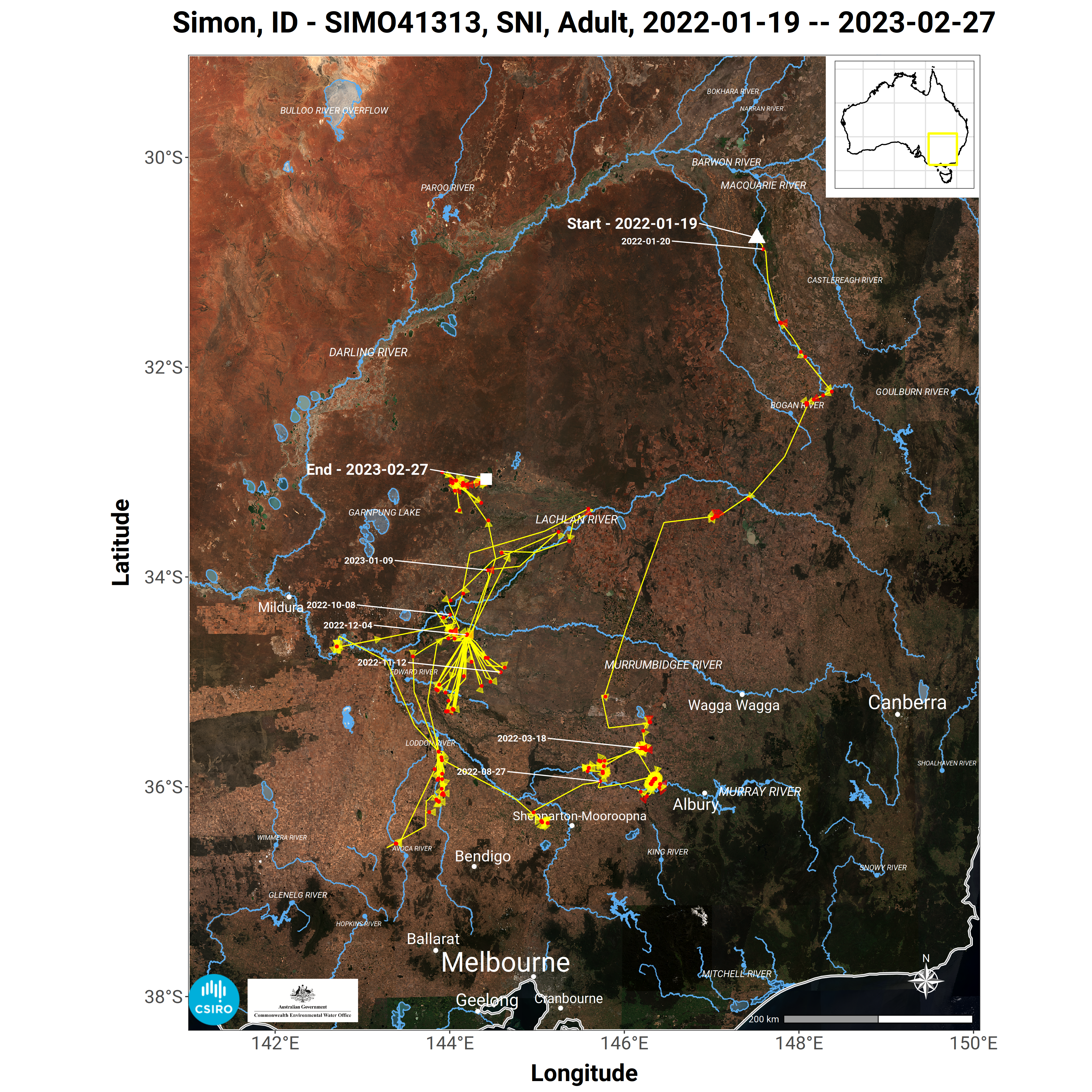 ♦♦♦
MAC
Adult male straw-necked ibis
Location tracked from: Macquarie Marshes, NSW
Date tracked from: 19/01/2022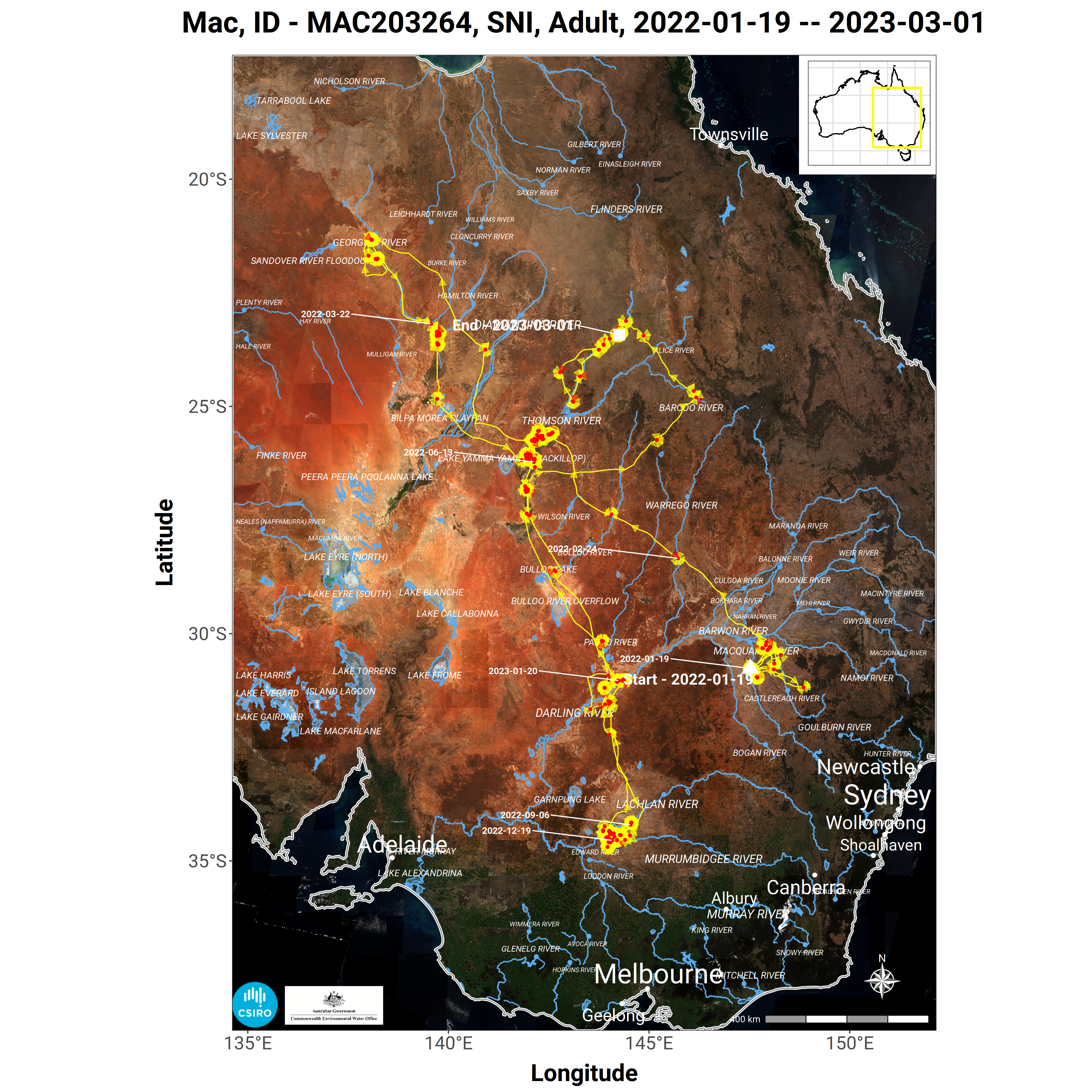 ♦♦♦
LENEHAN
Juvenile male straw-necked ibis
Location tracked from: Lake Cowal, NSW
Date tracked from: 4/02/2022

♦♦♦
ALTO
Juvenile royal spoonbill
Location tracked from: Lake Cowal, NSW
Date tracked from: 5/02/2022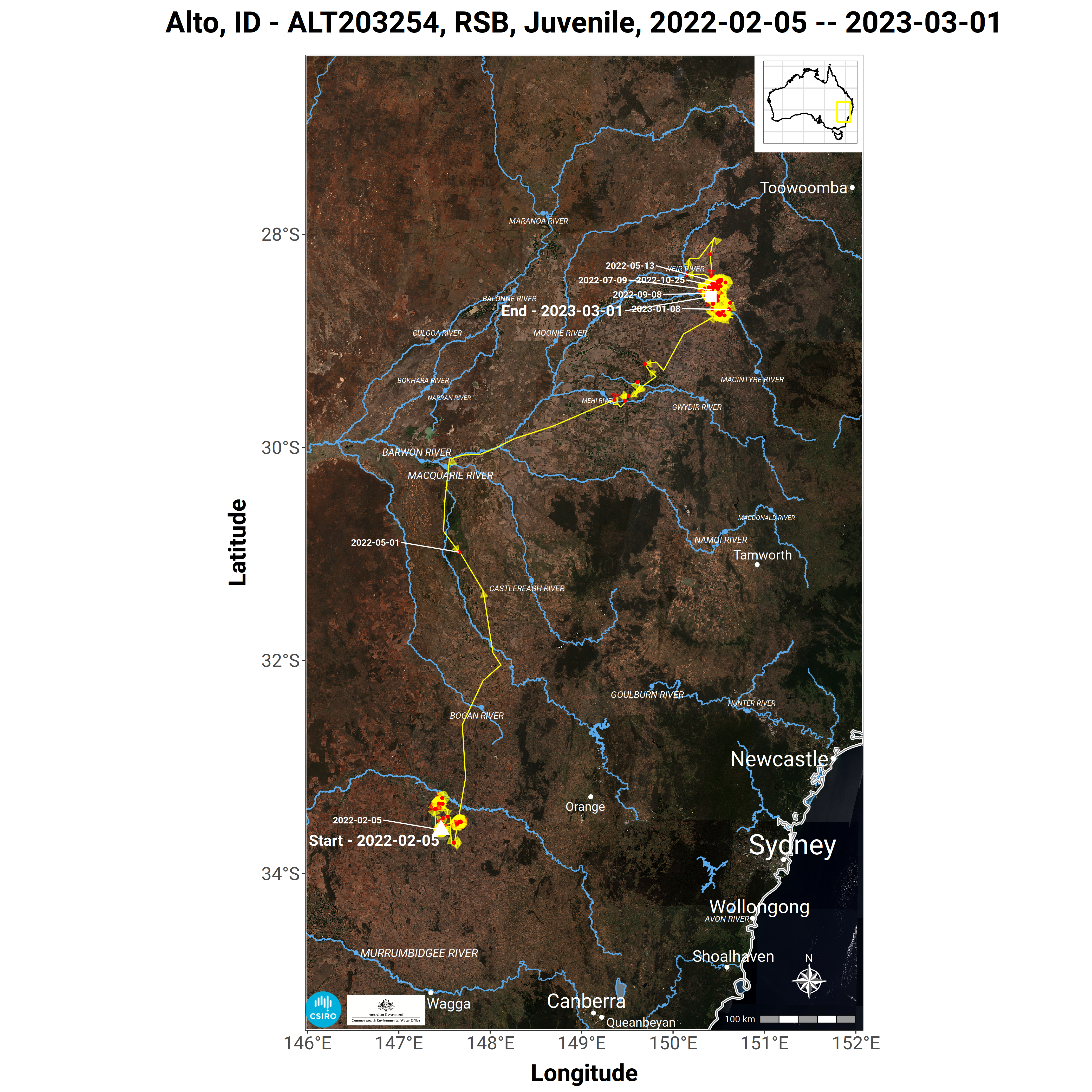 ♦♦♦

SHO
Juvenile royal spoonbill
Location tracked from: Narran Lakes, NSW
Date tracked from: 10/03/2022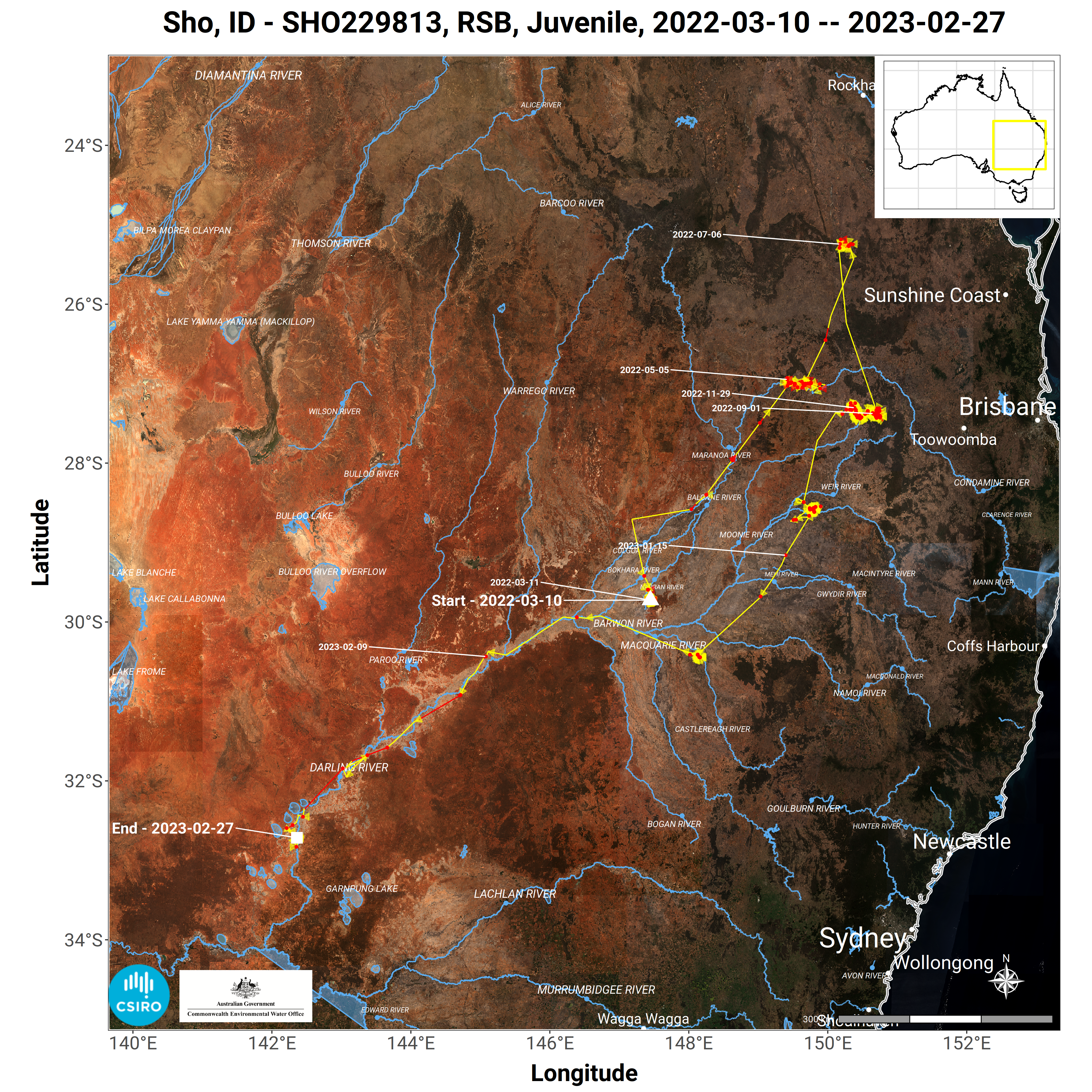 ♦♦♦

JO
Adult royal spoonbill
Location tracked from: Narran Lakes, NSW
Date tracked from: 11/03/2022

♦♦♦
DHARRIWAA
Adult royal spoonbill
Location tracked from: Narran Lakes, NSW
Date tracked from: 11/03/2022

♦♦♦
CAM
Juvenile straw-necked ibis
Location tracked from: Narran Lakes, NSW
Date tracked from: 13/03/2022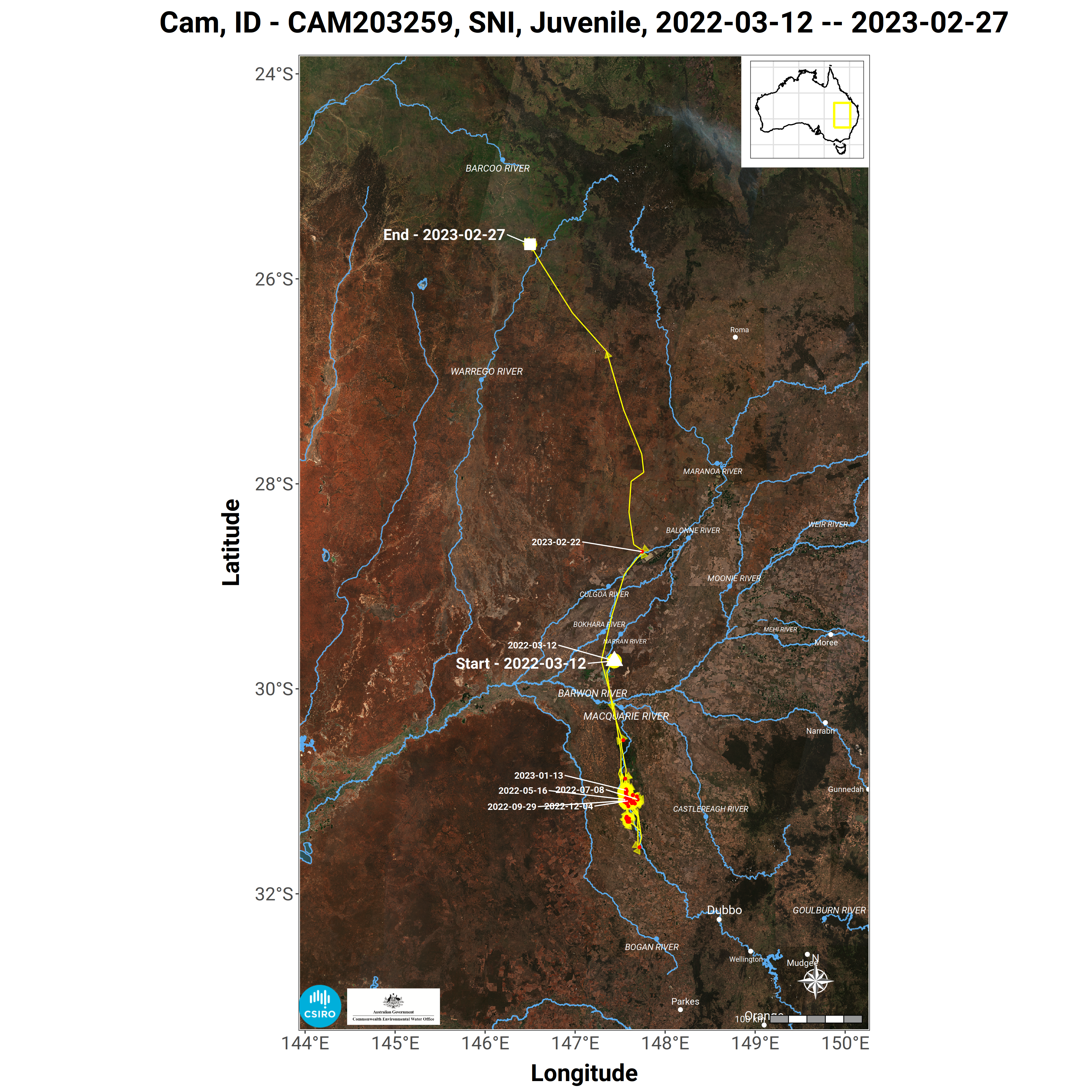 ♦♦♦
TORRIGANNY
Adult female straw-necked ibis
Location tracked from: Booligal, NSW
Date tracked from: 16/11/2022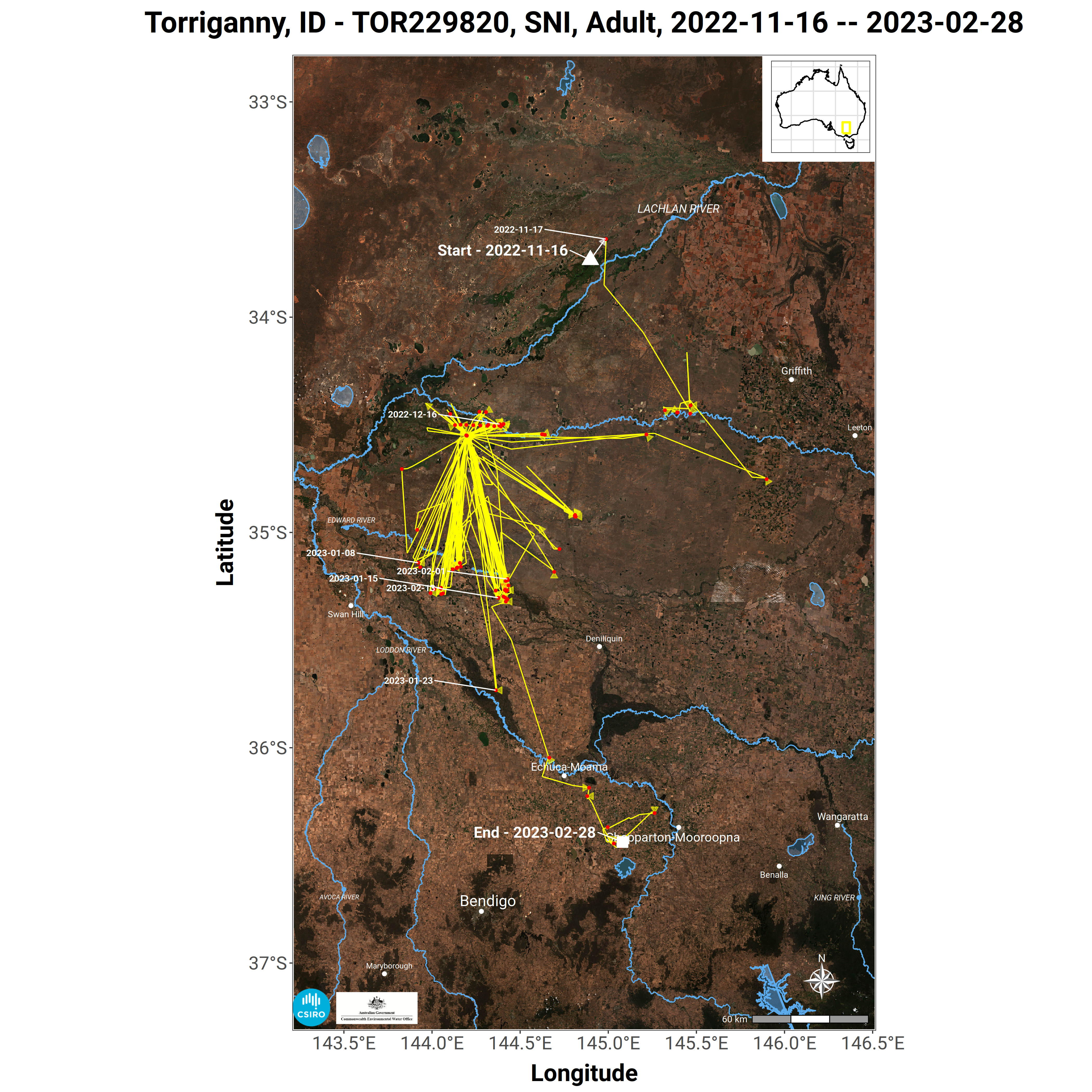 ♦♦♦
LILIBET
Juvenile royal spoonbill
Location tracked from: Booligal, NSW
Date tracked from: 17/11/2022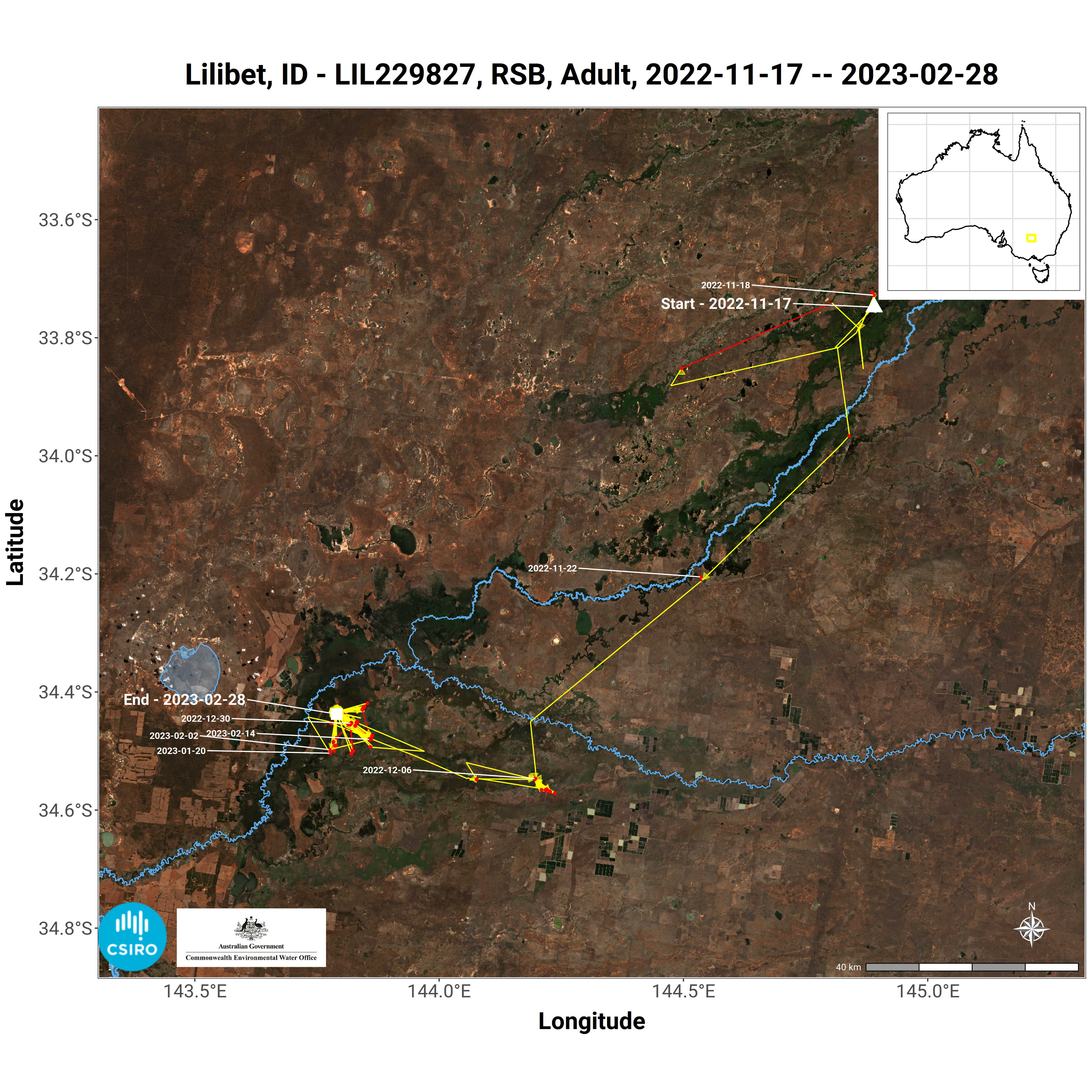 ♦♦♦
JIM
Adult female straw-necked ibis
Location tracked from: Booligal, NSW
Date tracked from: 18/11/2022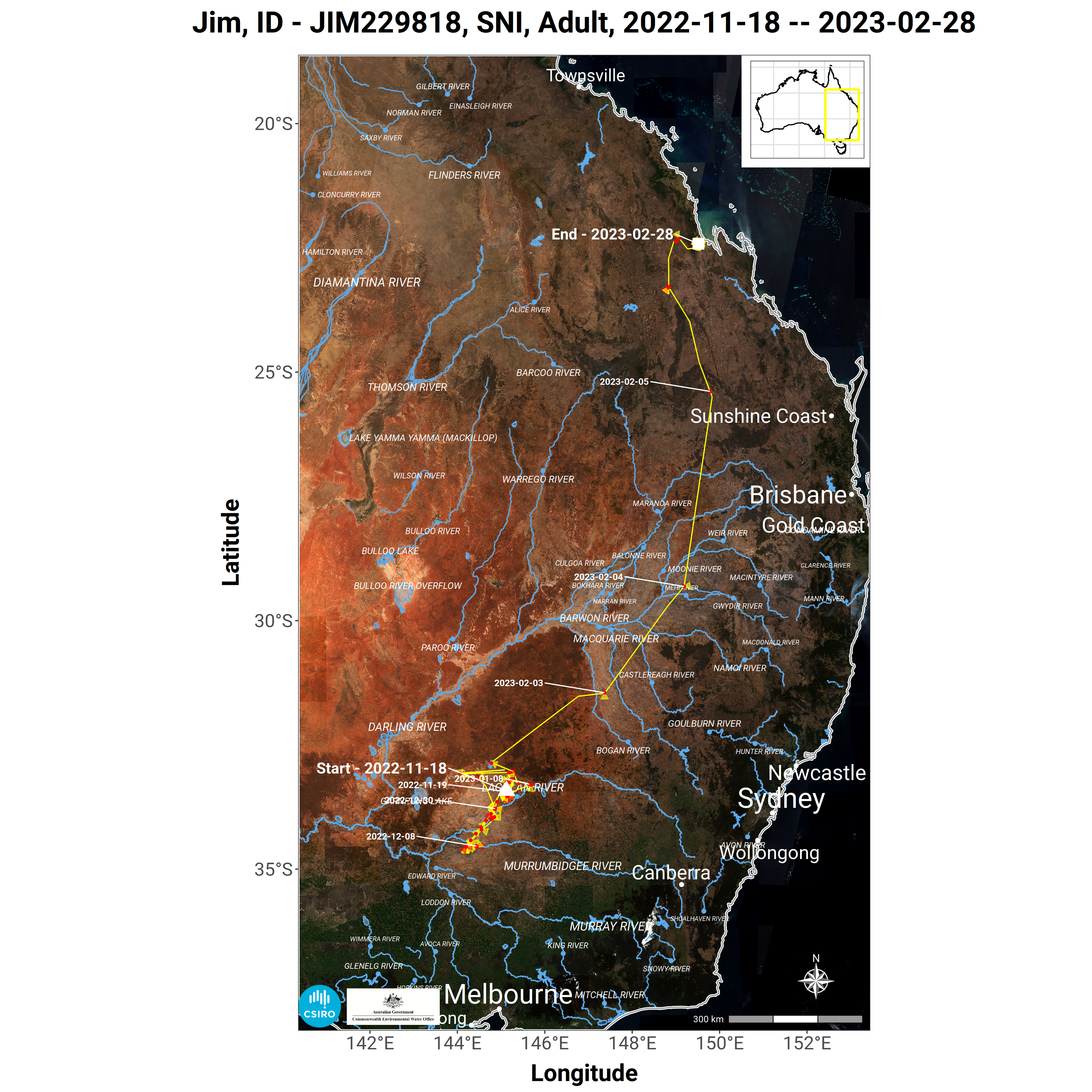 ♦♦♦
ED
Adult female straw-necked ibis
Location tracked from: Booligal, NSW
Date tracked from: 18/11/2022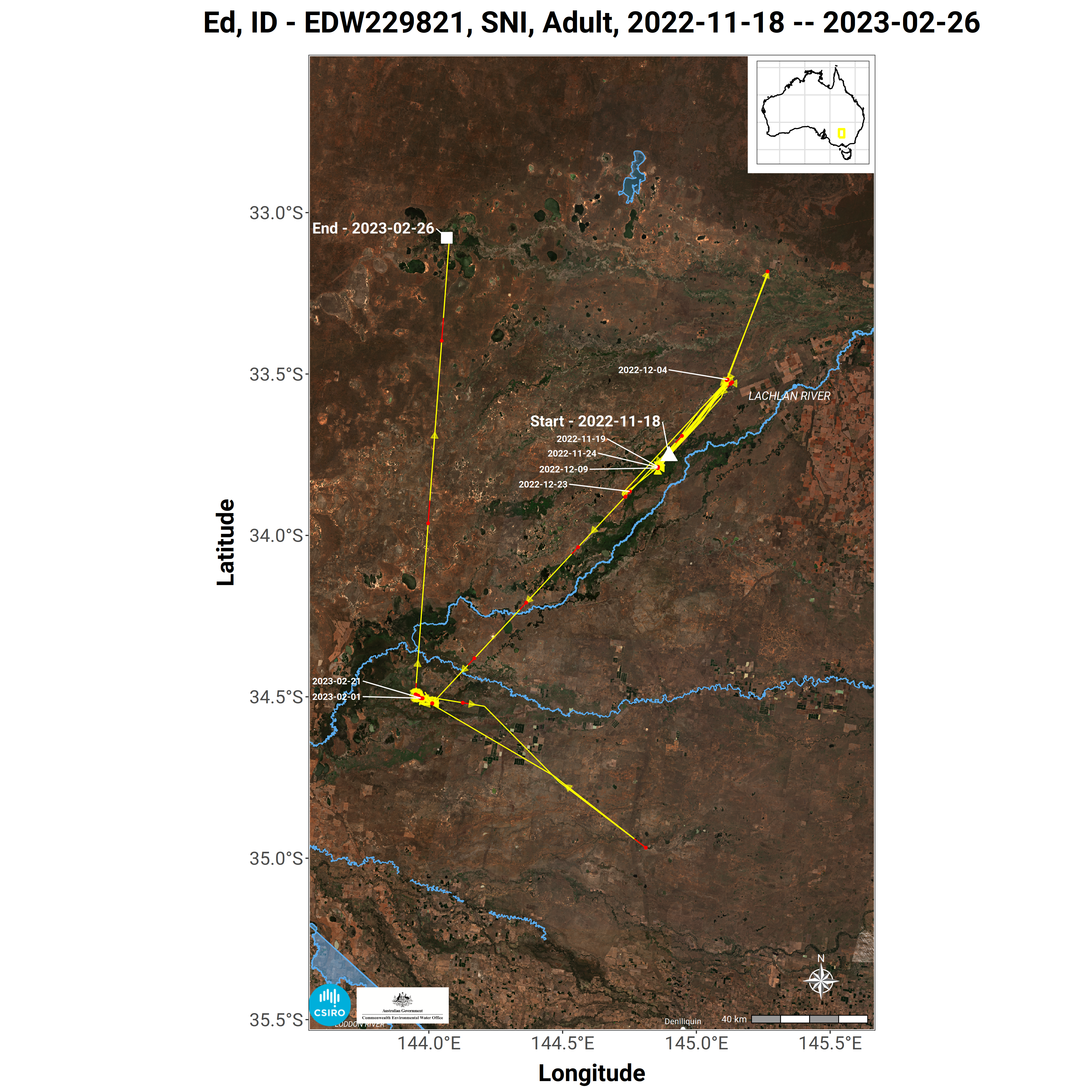 ♦♦♦
MAUDE
Juvenile royal spoonbill
Location tracked from: Gayini, NSW
Date tracked from: 26/01/2023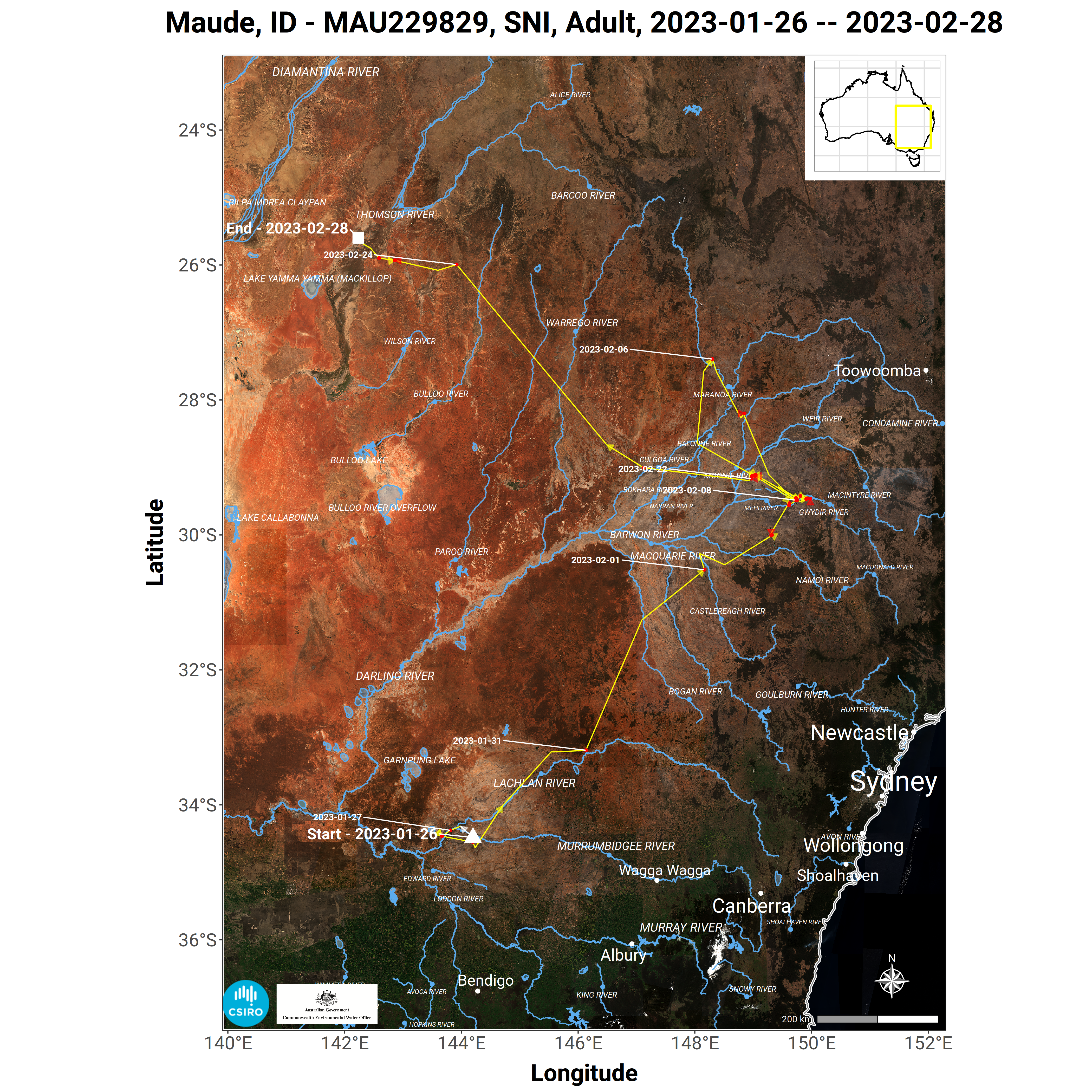 ♦♦♦
MILFOIL
Juvenile royal spoonbill
Location tracked from: Gayini, NSW
Date tracked from: 26/01/2023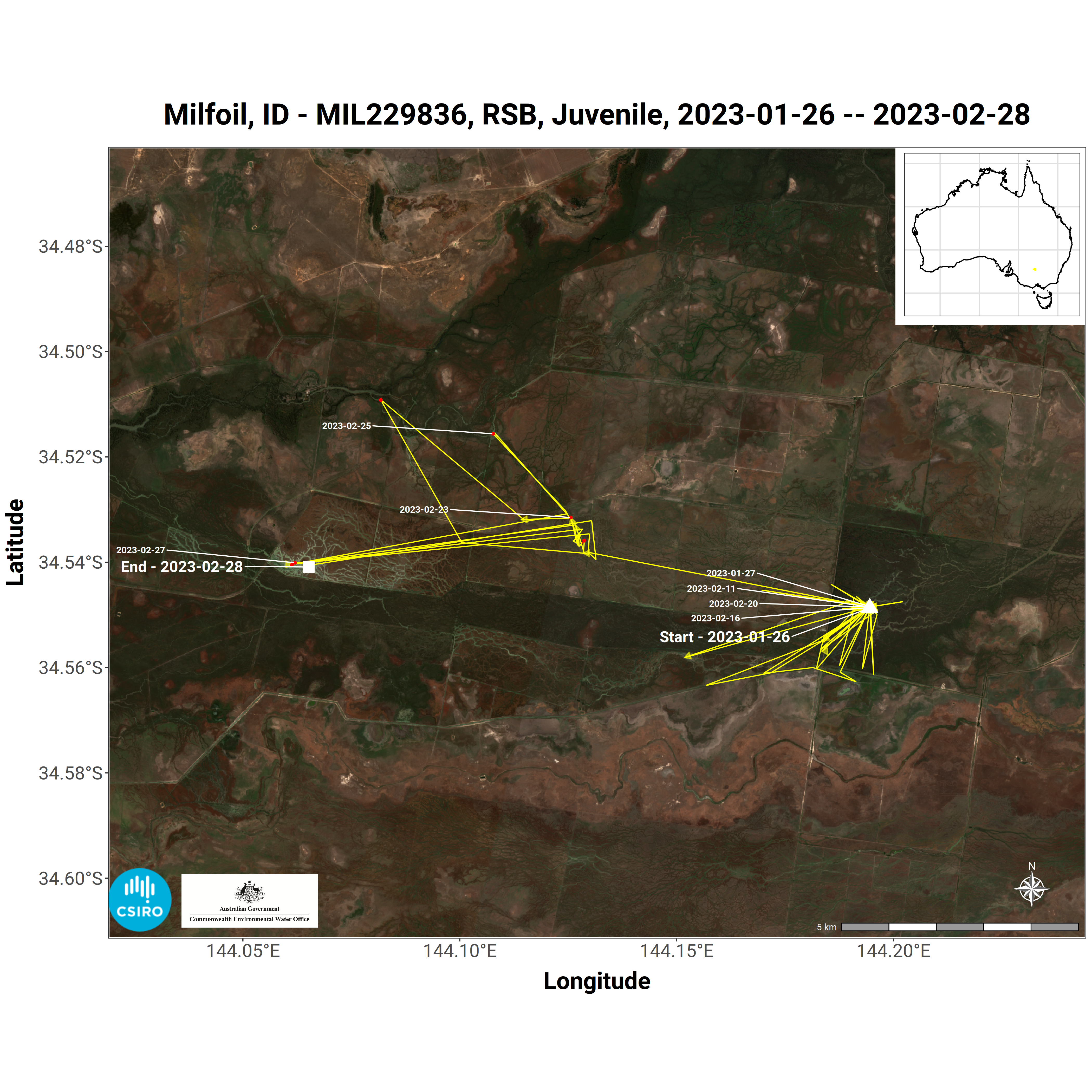 ♦♦♦
LIGNUM
Juvenile royal spoonbill
Location tracked from: Gayini, NSW
Date tracked from: 26/01/2023
♦♦♦
SNOWFLAKE
Juvenile royal spoonbill
Location tracked from: Gayini, NSW
Date tracked from: 27/01/2023