2022 satellite tracking
We fitted trackers to a total of 29 birds during the 2022 breeding season (January- March 2022). Straw-necked ibis and royal spoonbill adults and juveniles were fitted with trackers at Lake Cowal NSW, Macquarie Marshes NSW and Narran Lakes NSW.
Maps of the movements of waterbirds being tracked via satellite. An image of the bird is presented where available.
NARRAN
Adult royal spoonbill
Location tracked from: Narran Lakes, NSW
Date tracked from: 13/3/22- 19/07/22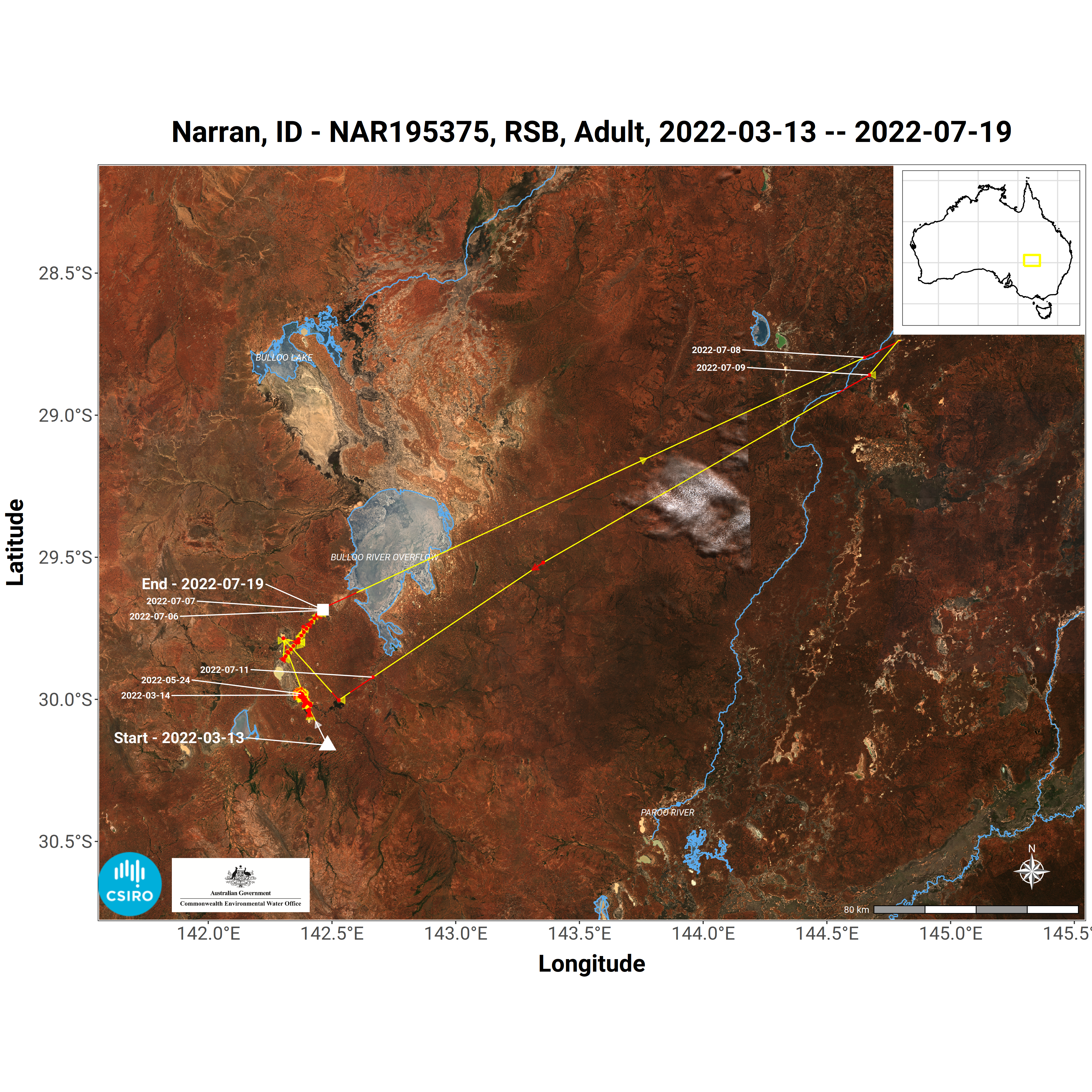 ♦♦♦
MALCOLM
Male adult straw-necked ibis
Location tracked from: Lake Cowal, NSW
Date tracked from: 2/2/22- 30/12/22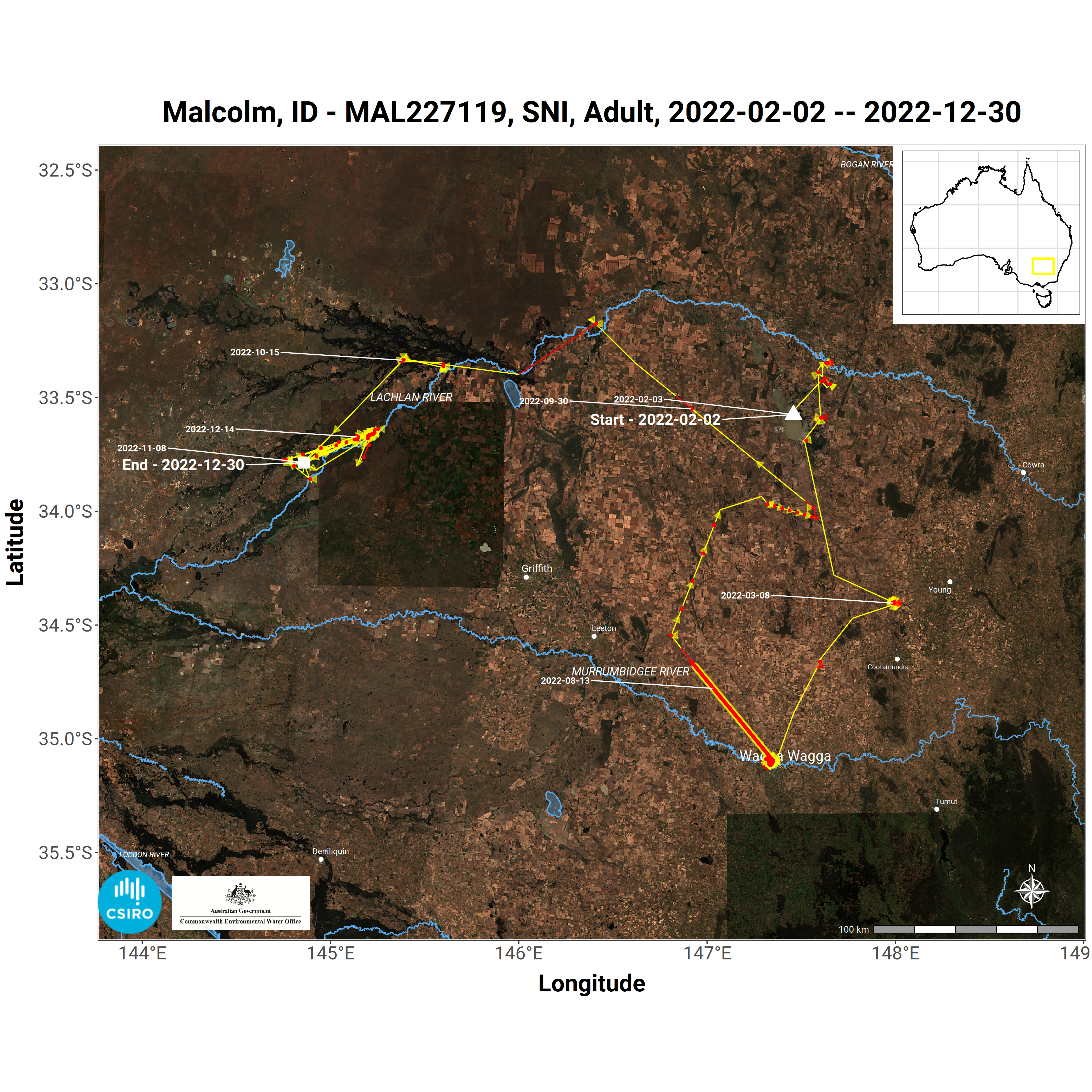 ♦♦♦
HAYLEY
Juvenile straw-necked ibis
Location tracked from: Narran Lakes, NSW
Date tracked from: 12/3/22- 28/2/23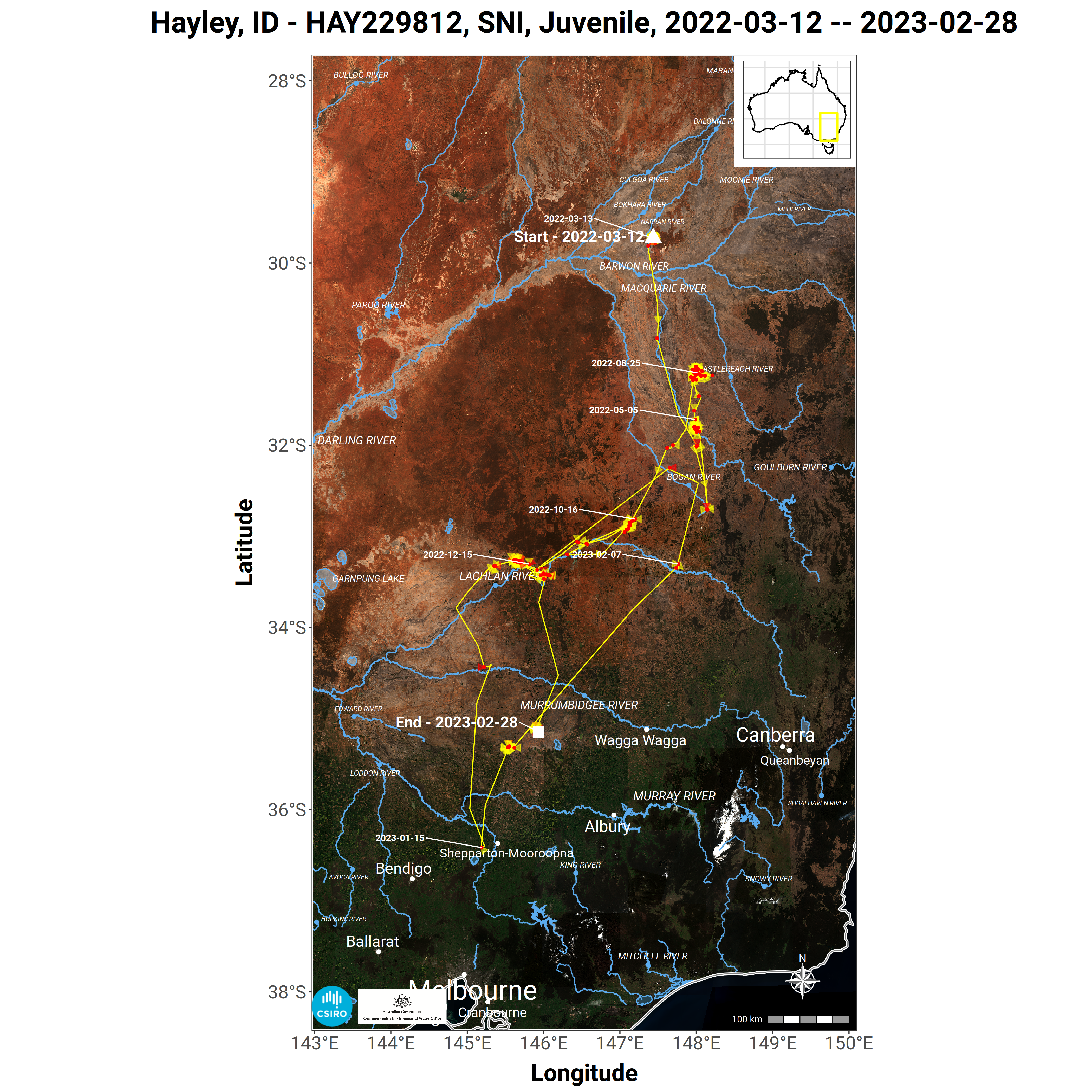 ♦♦♦
BATEY
Male adult/sub-adult straw-necked ibis
Location tracked from: Narran Lakes, NSW
Date tracked from: 10/3/22- 30/10/22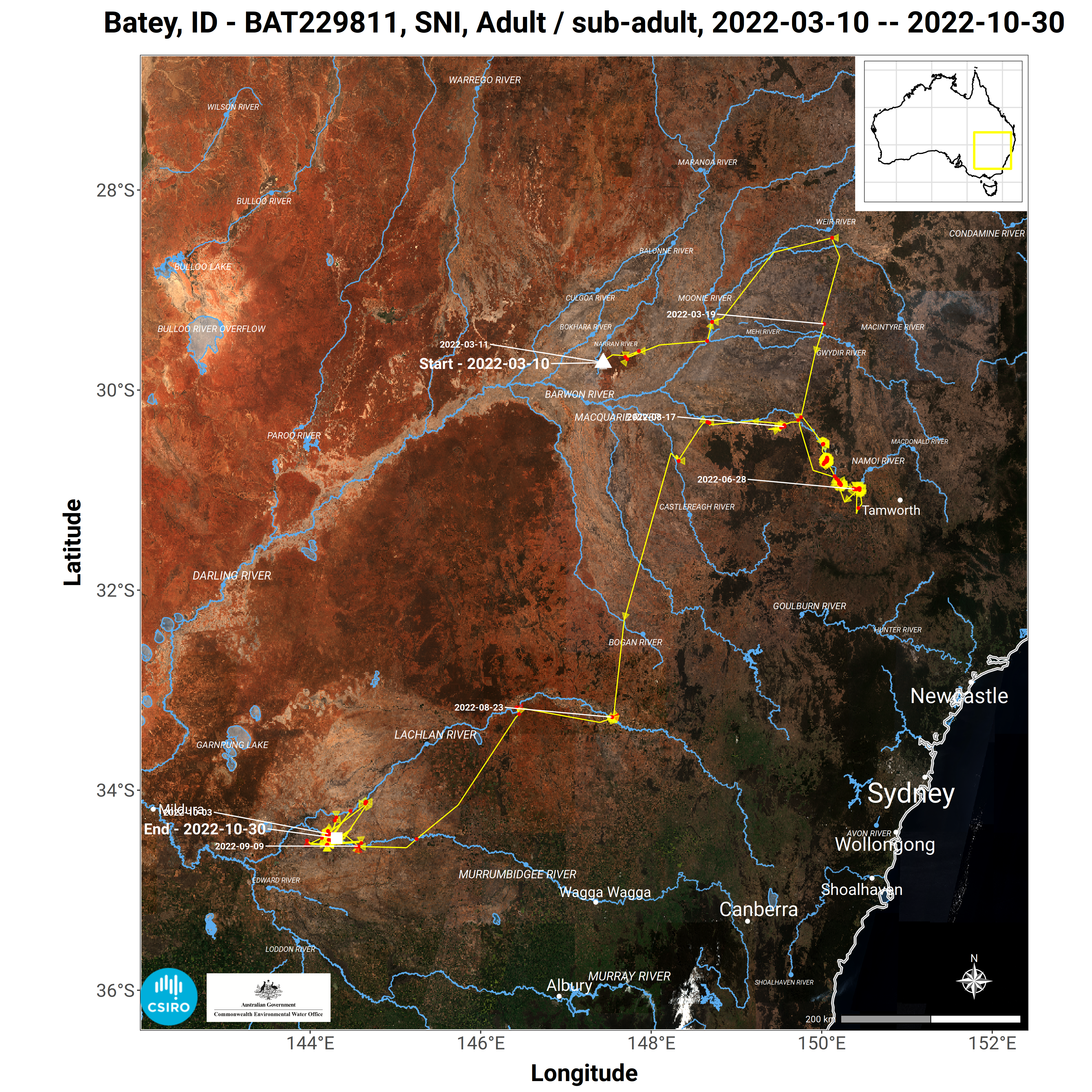 ♦♦♦
RUAN
Male juvenile straw-necked ibis
Location tracked from: Narran Lakes, NSW
Date tracked from: 9/3/22- 13/5/22

♦♦♦
DAMO
Male juvenile straw-necked ibis
Location tracked from: Narran Lakes, NSW
Date tracked from: 9/3/22- 9/5/22

♦♦♦
COWAL
Male adult straw-necked ibis
Location tracked from: Lake Cowal, NSW
Date tracked from: 1/2/22- 23/3/23