The Relocatable Coastal Model (RECOM) is designed for non-expert modellers to generate high resolution models over limited area coastal or reef domains within the GBR, and produces hydrodynamic, sediment transport, wave and biogeochemical outputs. This package is designed for non-specialist users, whereby the user simply and intuitively interacts with the models via a graphical workflow interface.
RECOM is currently a restricted use tool. If you are interested in finding out more about RECOM, please contact us.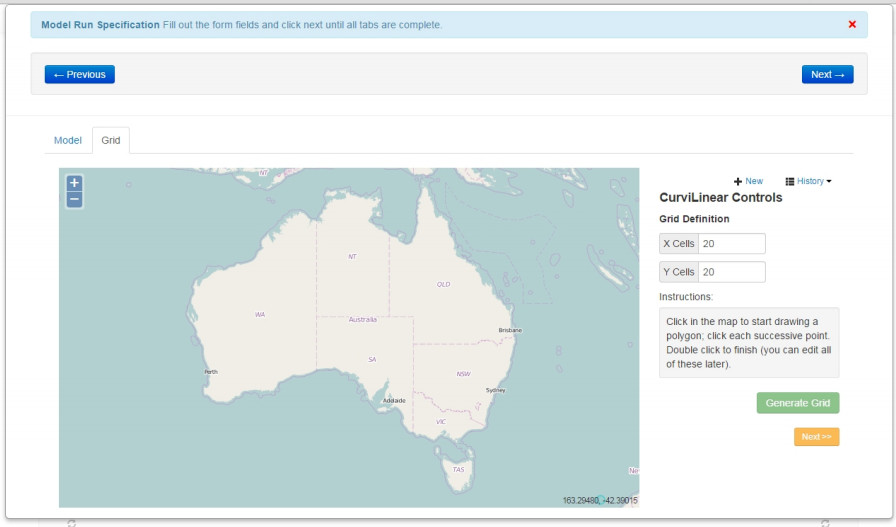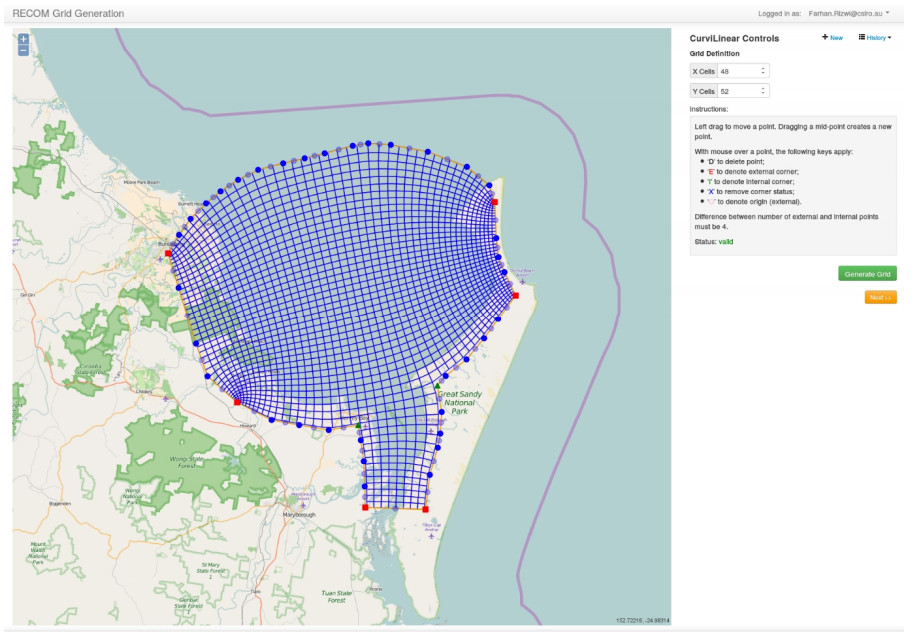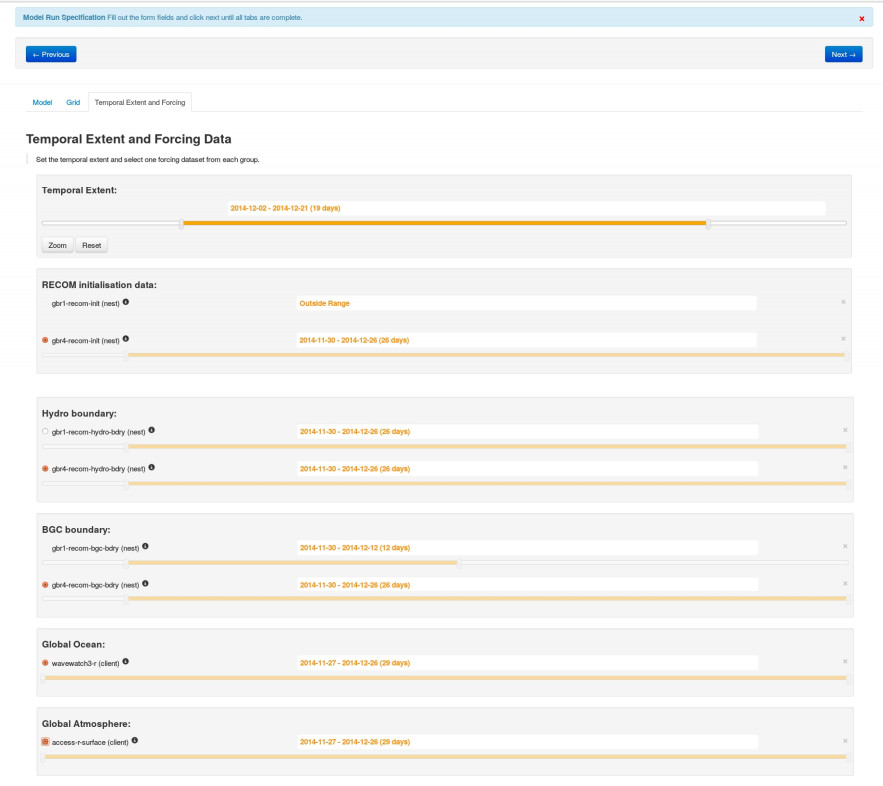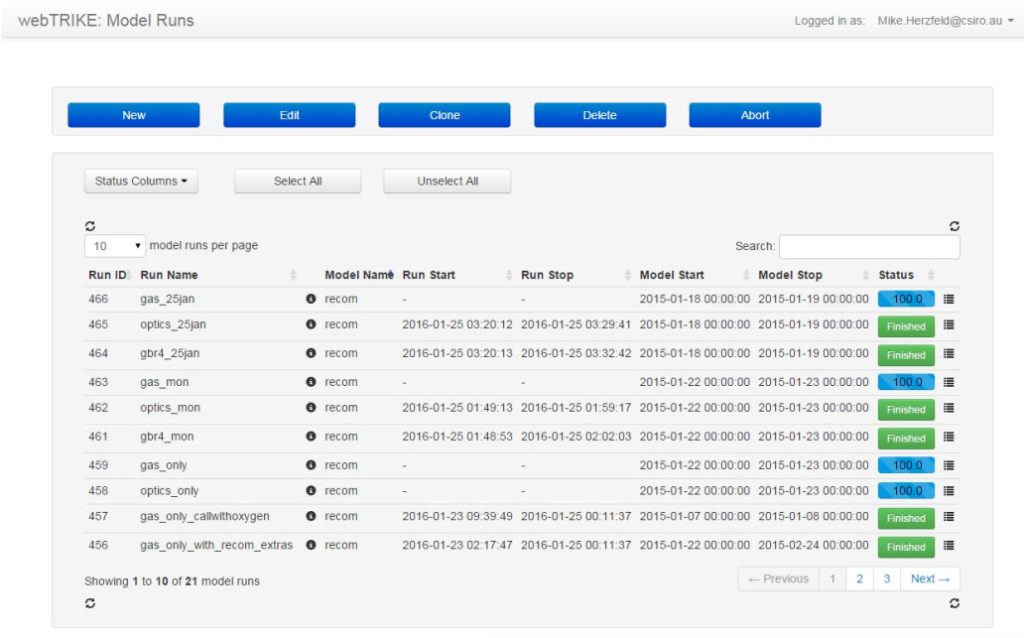 RECOM has been applied to three test cases; the Fitzroy Estuary (for a freshwater impacted estuarine environment), Heron Island (for a reef environment) and the Whitsunday Islands (for a non-river impacted bay). Assessment of RECOM's performance in these regions is detailed in the Marine Modelling Final Report.
RECOM has shown to be a perfect tool for non-specialists to generate a first view of the dynamics of a local region, and to effortlessly produce a solid basis for further model optimization for more experienced users.
Download the RECOM User Manual here:  Download