Australian Solar Thermal Research Institute (ASTRI)

CSIRO is a lead partner of the Australian Solar Thermal Research Institute (ASTRI), an eight-year, $87 million international research collaboration to deliver cost reductions and dispatchability improvements, as well as position Australia in concentrating solar thermal (CST) power.
Overview
Through highly targeted research programs, we will deliver the next wave of cost reductions for solar thermal technologies, to ensure solar thermal is competitive with other renewable and traditional energy sources and develop Australia's capability to deliver this technology.
Although solar thermal offers a number of benefits over other renewable energy technologies, it is yet to reach the cost levels of wind, hydro or photovoltaic power stations.
ASTRI is changing this. We will make solar thermal technologies competitive with current renewable energy sources and with traditional fossil fuel power stations.
Our goal is to lower the cost of solar thermal power to 12 cents a kilowatt hour by 2020, whilst providing a power source that can be adjusted to demand (dispatchable generation).
ASTRI is supported by the Australian Government, through the Australian Renewable Energy Agency (ARENA).
Projects
The ASTRI research projects address four key concentrated solar thermal (CST) technology issues, namely capital cost reduction, increased capacity factor, improved efficiency and operating cost reduction. In addition research is undertaken into increasing the value of CST products, including electricity and chemicals.
Partners
ASTRI is a consortium of leading Australian research institutions that are collaborating with the aim of transforming Australia into a global leader in concentrating solar power (CSP) technologies in partnership with the Australian National University, Flinders University, University of Adelaide, Queensland University of Technology, The University of Queensland and University of South Australia. Some projects are undertaken in collaboration with our United States partners, the National Renewable Energy Laboratory, Sandia National Laboratories or Arizona State University.
---
ASTRI Management Team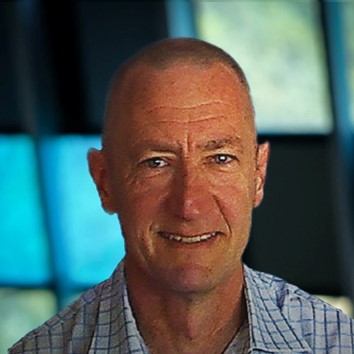 Geoff Buckmaster
Dominic Zaal
Min Ostini