Work with us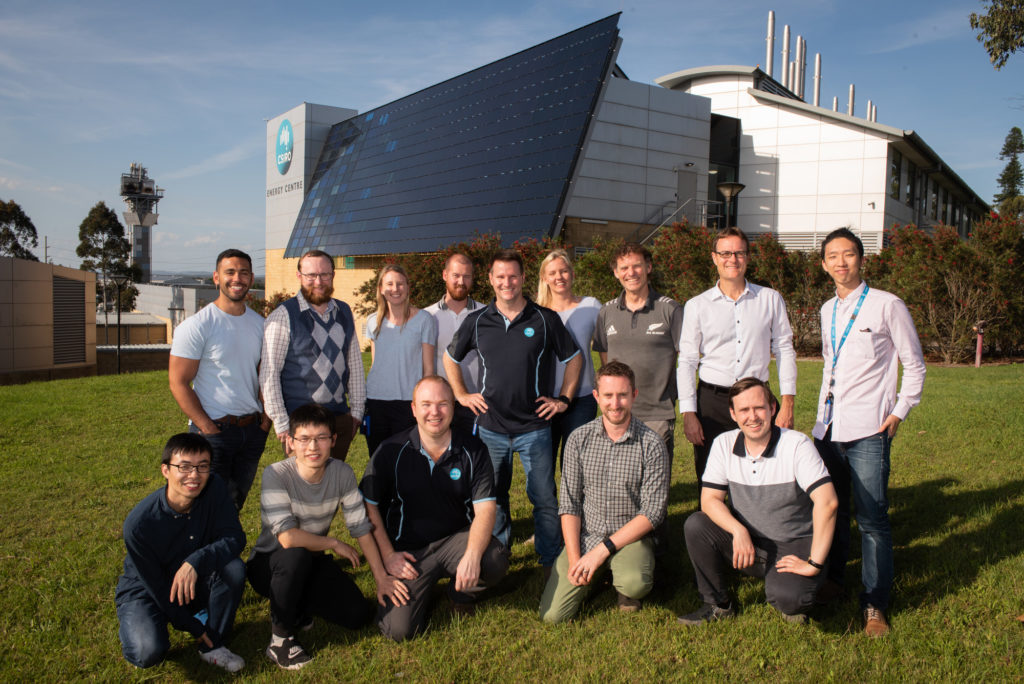 You can find new positions and research exchange opportunities in CSIRO Solar Technologies Group below.
For all positions at CSIRO, visit CSIRO Careers . If you have any questions, please contact Dr Greg Wilson, the Research Group Leader at Gregory.Wilson@csiro.au.
CSIRO Undergraduate Vacation Scholarships – Energy
The CSIRO Summer Vacation Scholarships are open every year.
If you're looking for a great start in
Renewables
R&D, this is the place to be, with a few short (3 month/12 week) projects on offer. New projects will be advertised in July 2020.
Project Description
Background/Interests
Location
Contact/Supervisor
Research interests in:

Photovoltaics
Concentrated Solar Thermal
Next Generation Solar Materials

Chemistry and/or Physics and/or Engineering
Newcastle, NSW
Gregory Wilson


Gregory.Wilson@csiro.au
Researcher Exchanges: Masters projects and international internships
Our project teams are open to hosting international researchers completing Masters or PhD postgraduate studies in:
Perovskite solar cells and materials;
Indoor and outdoor photovoltaic device measurement and assessment;
Solar materials for catalysis and renewable energy fuels.
Interested materials scientists and engineers, physical chemists, physicists, chemists and mechanical/electrical or mechatronic engineers are encouraged to contact.
Researcher Exchange Projects (6-12 months) are available in the following areas:
Project Description
Contact/Supervisor
Interlayers for silicon-perovskite tandem solar cells
ALD or Sputter deposit charge transport layers for the interlayers bridging silicon and perovskite PV devices. Perovskite on silicon tandem solar cells
We are developing a process for conformal coating on silicon using our patented perovskite technology.
Jacob Wang
Jacob.Wang@csiro.au
Terry Yang
Terry.Yang@csiro.au
Optimisation of Perovskite materials using laser techniques
Optimising Laser removal of perovskite solar materials to enable robust sealing of devices and allow for series connections to be made for mini module applications
Kenrick Anderson


Kenrick.Anderson@csiro.au

Automation of encapsulation of Perovskite PV modules for outdoor environmental testing
Refinement and reproducibility of the robotic deposition process for polymer encapsulation sealant dispensing, curing and handling of pre-commercial scale perovskite PV interconnected cells and modules.
Gregory Wilson
Gregory.Wilson@csiro.au
Solar PV performance measurement
This research area develops new methods of measurement and analysis of the output of solar photovoltaic cells and modules. Assist researchers with solar cell/module measurements in both the lab and the field; analyse data; generate computational models of performance.
Chris Fell
Chris.Fell@csiro.au
Ben Duck
Ben.Duck@csiro.au
Solar thermal electrical and electronic component design and modelling
CSIRO has developed a suite of electronic components for the control of heliostats used in solar thermal power stations. This project will simulate the interaction between distributed electrical storage components resulting in design decisions for PCB level components and hardware control strategies.
Michael Rae
Michael.Rae@csiro.au
Mike Collins
Mike.Collins@csiro.au
Sustainable Hydrogen Production
This strategic project is providing innovative reaction pathways to sustainable and pure hydrogen. This technology involving a doubly catalytic process allows water-splitting at low temperatures and will support decarbonisation of Australian Industry and transition towards net zero.
Michela Simone
michela.simone@csiro.au
Getting our Science Out There!
Do you have an interest in renewable energy research with general technical writing skills (business or science)?
We are always open for undergraduate students to join our team, gain some experience and contribute to getting our science out there!
If you are interested please contact Dr. Gregory Wilson (Gregory.Wilson@csiro.au) for more information.