Intelligent Fleet Logistics – Improving Asset Utilisation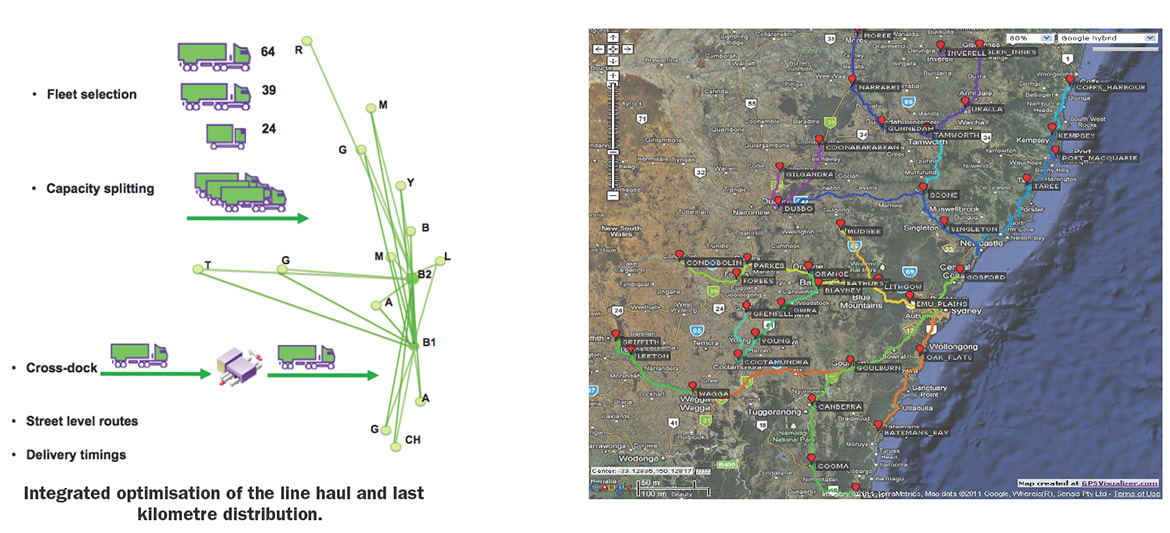 The Challenge
Line-Haul Network Optimisation for Tip Top Bakeries
George Weston Foods – Tip Top bakeries have an extreme logistics challenge delivering fresh bread daily
11 bakeries, 100 distribution centres, >1 million loaves to 20,000 stores
Transportation spend >A$100M p.a.
Data61's Approach
Data61 developed a new optimisation algorithm, modelling the distribution problem more accurately
Data61's constraint programming approaches achieve best solutions to 180 of 300 vehicle routing benchmarks
Saved 10.4% of operational costs through a better asset and resources plan
Developed a "Cost To Serve" tool that:

Determines the optimal fleet configuration
Distributes 'more-than-truck-load' volumes
Optimises cross-docking
Calculates street level routes
Adheres to all business constraints.
Impact
More efficient use of assets is key to reducing cost and CO2 emissions
Fewer journeys, leads to less congestion
Data61's optimisation algorithms extend the scope of planning across the supply chain.
Collaborators
Tip Top Bakeries
Download the Improved Asset Utilisation brochure.