Network Measurements through Advertisement
Goal of the project
Summary of the research project
The Commonwealth Scientific and Industrial Research Organisation (CSIRO) – Australia's national science agency – is conducting a research project about measuring network performances of the Internet. Whilst you are seeing this advertisement in your browser, it will take performance measurements of the delay between your browser and well known websites. Ultimately, this information will be useful in helping to improve the performance of the Internet. The collected data does not contain any personally identifiable information.
Research design and data collection
This research uses paid online advertisements that contain performance measurement JavaScripts to make background measurements about latency, throughput and DNS server placements. This includes a measurement of the delay between user browsers and the top 50 popular websites, a hash of the client IP address, browser agent and date and time of measurement. The script will automatically upload the results of these measurements to our secure server in Australia. The collected data will not contain any personally identifiable information through the one-way hashing function of IP addresses and any other personal data.
About us
Guillaume Jourjon, Senior Researcher at Data61, CSIRO, Australia
Minzhao Lyu, student at the University of New South Wales, Australia
Suranga Seneviratne, Researcher at Data61, CSIRO, Australia
Dali Kaafar, Group Leader at Data61, CSIRO, Australia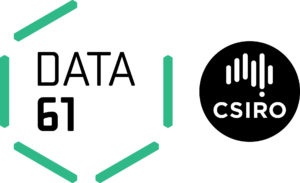 Usage disclaimer and privacy statement
The data collected through this research project will be used by the research team for statistical purposes in a de-identified form. It will be used in scientific publications and may also be used in designing better routing algorithms and content delivery networks for the internet.
If you do not consent to providing such information, or contributing data for this research, please click on the opt-out button below. If you have any questions about this project, please feel free to contact the project leader, Dr. Guillaume Jourjon, at Guillaume.Jourjon@data61.csiro.au
This research has been approved by CSIRO's Social Science Human Research Ethics Committee in accordance with the National Statement on Ethical Conduct in Human Research (2007). Any concerns or complaints about the conduct of this study can be raised with the Manager of Social Responsibility and Ethics on +617 3833 5693 or by email at csshrec@csiro.au
Opt-out Mechanism
Click on submit and we will remove your IP address from the measurement set. You can provide a reason if you want.
[gravityform id="7″ name="Opt-out"]