Plastic pollution: a national baseline survey
The challenge
Plastic pollution impacts our environment, wildlife, human health and the economy. To take effective action, we first need to understand the primary sources of plastic pollution, where it travels and where it accumulates.
This includes understanding the distribution of plastic in the environment, its impact on regional economies near sources, and the magnitude of this pollution.
Our response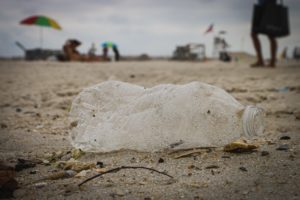 We have been conducting surveys across Australia to create a national picture of pollution in Australia, including working with partners to understand and utilise efforts undertaken in different jurisdictions. Litter surveys are being conducted to collect data at inland, riverine, coastal, and nearshore locations around the country. This will provide a national baseline snapshot of waste leakage (including hotspots) in the Australian environment and underpin a long-term monitoring program to measure change.
Impact
This research will provide a national baseline survey to assess changes in plastic pollution at different locations, and over time. By understanding what plastic pollution ends up where, and how much there is, we can better understand intervention methods and monitor the effectiveness of government and community actions.
Data from these surveys will help the public, industry, and policy makers by identifying low-cost, effective interventions to stem the tide of plastic pollution. It will further enable the evaluation of policy effectiveness and change through on-ground activities at local, state and national scales.