Intelligent Fleet Logistics – Maximising Profit
The Challenge
Many industries deliver goods to customers without a clear picture of the variable transport costs attributable to each customer
The transportation component can represent 25%-40% of the cost of goods sold
Integrating an accurate measurement of Gross Profit After Distribution is an essential part of supply chain and distribution management
Data61's cost to serve tool improves each customer's profitability to maximise total Gross Profit After Distribution.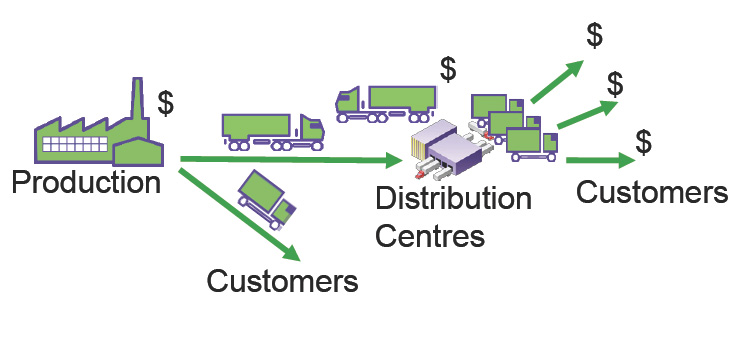 Data61's Approach
Data61 developed a new cost-to-serve analysis that accurately attributes profit to individual customers within complex distribution networks.
Cost To Serve uses advanced route optimisation algorithms to maximise gross profit after distribution:
Determines the most profitable direct delivery customer set
Identifies the optimal customer mix
Optimises fleet configuration
Models revenues, fixed- and variable- costs
Calculates street level routes
Adheres to all business constraints.
Data61's Optimised Cost to Serve
Maximises overall profit by:
Considering variations in: price, delivery frequency, time-windows, service duration and customer base selection
determining individual profitability by modeling the incremental variable distribution costs
Impact
More efficient use of existing assets is key to saving cost and reducing emissions
Fewer journeys lead to less congestion
Data61's optimisation algorithms extend the scope and accuracy of planning across the supply chain.
Download the Intelligent Fleet Logistics – Maximising Profit brochure.