Vizportal
The Visualisation Portal (aka. vizportal) is a web application collaboratively developed by CSIRO Oceans & Atmosphere (via eReefs), and CSIRO Land & Water for facilitating data discovery, visualisation and exploration of curated datasets via geospatial and temporal views.
The OzNome vizportal instance facilitates data visualisation over standards-based data platforms accessed via data brokers. See this page for more about the Data Broker technology. Check out the OzNome Vizportal and environmental data layers here: http://vizportal.oznome.csiro.au/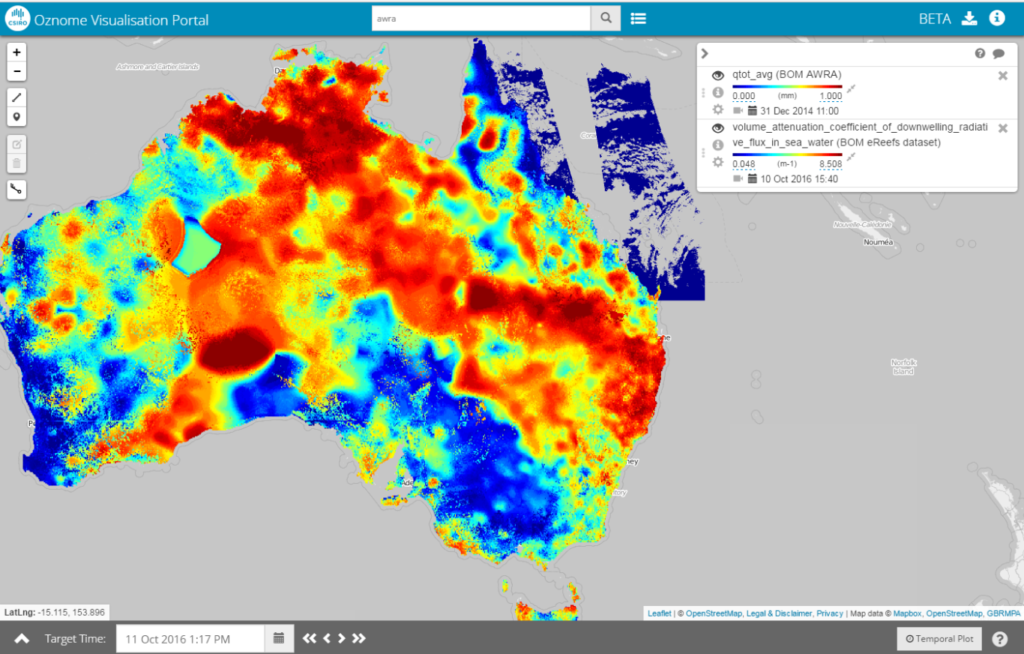 For more information about how the Vizportal or the Data Broker technology could help enable discovery and analysis of your organisation's data, contact us here.