OurPlace
OurPlace – a new smart environmental data platform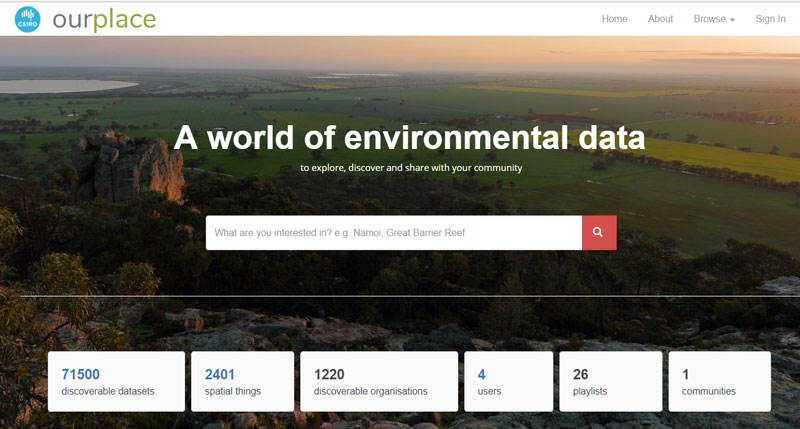 OurPlace is a new platform being developed in CSIRO to help communities explore, discover and share environmental data. Whether it is the development of policy, the assessment of environmental impacts or the generation of new understanding, data is vital.
However, up-to-date information about the environment is not easily found. Data providers and data users are seeking improved ways to:
discover data
trust data
receive recognition for data and understand resulting outcomes and impacts
understand how others use their data
understand the network of data users
join a community
CONNECTING PEOPLE TO DATA AND EXPERTS
OurPlace is an online platform that connects people to data and experts. OurPlace includes tools to help those who can't find environmental data they need. It is a window to datasets held elsewhere rather than a data repository.
OurPlace aims to help:
Data users find high-quality information and experts simply and quickly, and see connections to people, projects and publications.
Data providers make their data findable, and see how the community uses and endorses their data
The community meets to discover, innovate and trust
Contact us for more information about OurPlace.