Knowledge Network
The Knowledge Network is an online space that connects people to data, experts and other resources – so you can discover, access and share knowledge across communities. It provides a window to digital ecosystems across resources like data collections, geospatial features, organisational information. Users are able to then link these resources that is interesting and curate 'playlists', which can be then shared. The platform can then be as places where people can build communities around the digital ecosystem. At the moment, the Knowledge Network is scoped for the digital ecosystem in Australia and indexes open data from across Open Data governments sources as well as research data available in Australia.
Check it out here: http://kn.csiro.au/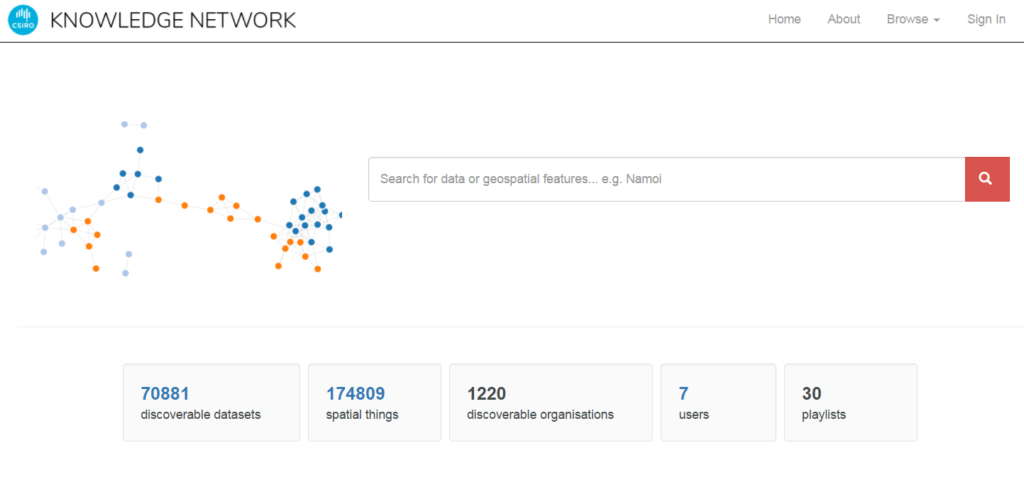 For more information about how to use the Knowledge Network, refer to our User docs here. Contact us for more information or a demonstration on how it could be used in your community or organisation.