Update on current activities
The waterbird breeding season within the Murray-Darling Basin is well under way and so is our field season! From November 2016 to February 2017 we will be journeying back and forth to wetlands within the Barmah-Millewa Forest on the Murray River.
Barmah-Millewa Forest
Motion-sensing & time-lapse camera nest monitoring
This year we are using three different camera types to capture activities at the nest, including new solar-powered 'Swift' cameras which transmit live still images via the phone network. This means we can monitor the daily going-ons and development of chicks throughout the nesting season.
Like last year we've set up cameras on the nests of Australian white ibis, straw-necked ibis and royal spoonbills. A total of 56 nest camera stations have been installed, monitoring approximately 120 nests.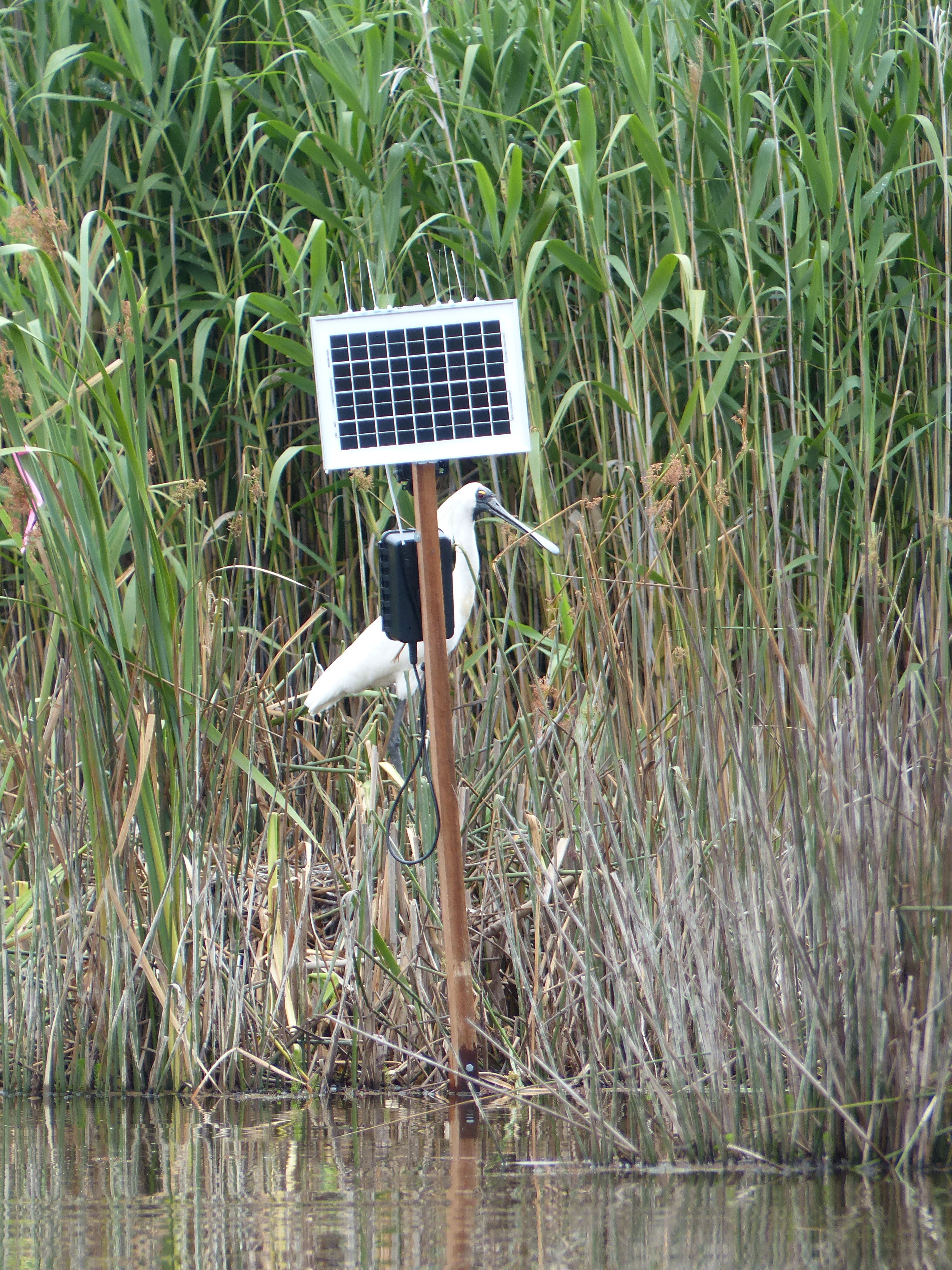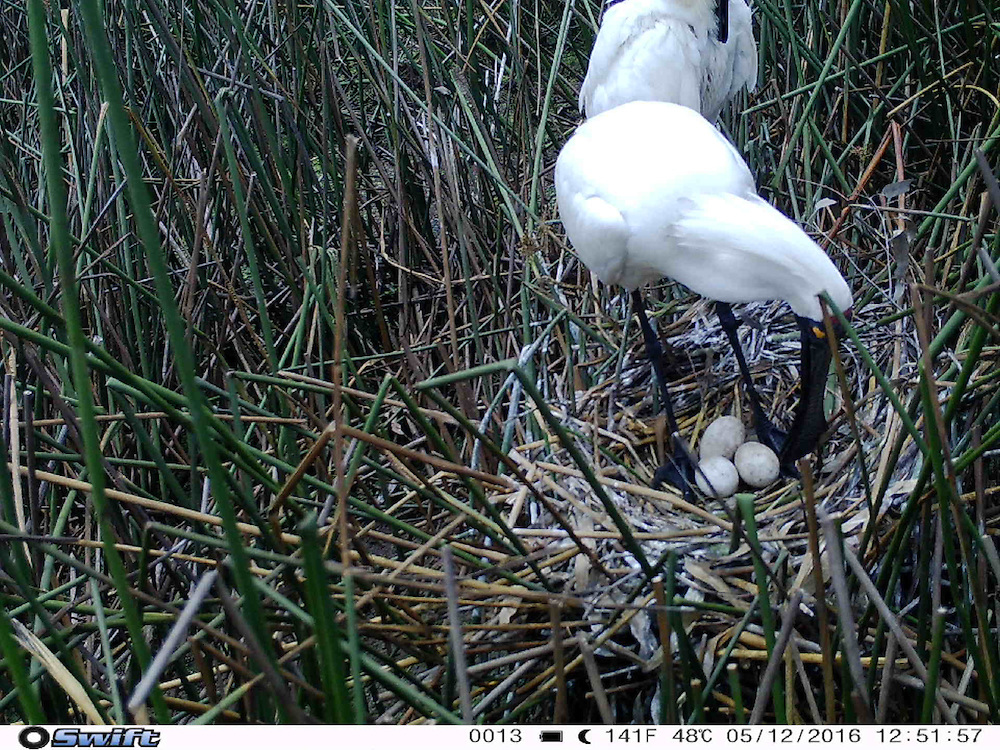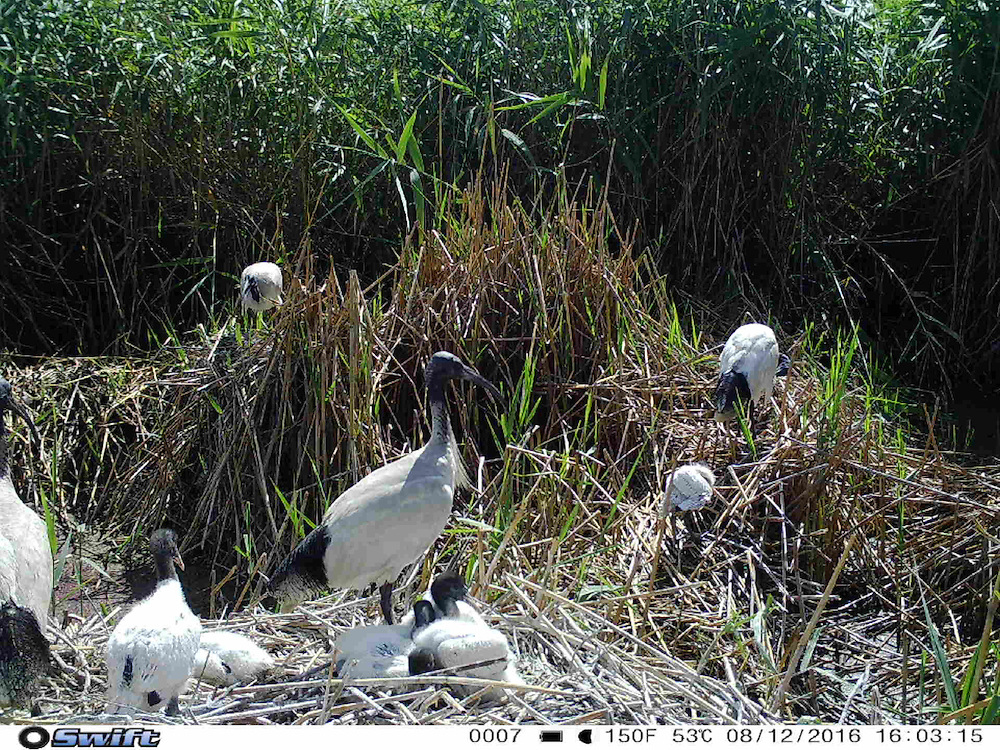 Satellite-tracking of bird movements
Together with researchers from UNSW and RBGSyd (Royal Botanic Gardens Sydney) we will have deployed a total of 31 satellite trackers, allowing us to follow the movements of 31 individual birds. This is the largest number of ibis tracked in a single study within Australia to date!
Five Geotrak satellite GPS trackers were deployed on adult straw-necked ibis in the Macquarie Marshes in October 2016 and the rest of the trackers were deployed on straw-necked ibis and Australian white ibis adults and juveniles in Barmah-Millewa Forest from November 2016 to January 2017.
Five Geotrak satellite GPS trackers have been deployed on five straw-necked ibis adults in Barmah-Millewa Forest to track their movements during and after the breeding season. The trackers capture GPS locations hourly from 7am-7pm and at midnight each day to record the roosting and nesting locations of the birds. The trackers are solar-powered and expected to last 2-5 years. Our tracked birds will provide valuable information on foraging locations and insight into big questions like where do these ibis go after breeding and how far do they travel? and do these ibis return to the same spot to breed?
Our five adult straw-necked ibis from Barmah-Millewa Forest are Byron (male), Bridget (female), Brynhild (female), Beatrix (female) and Lex (male). Each bird was fitted with a unique colour combination of leg bands for later identification.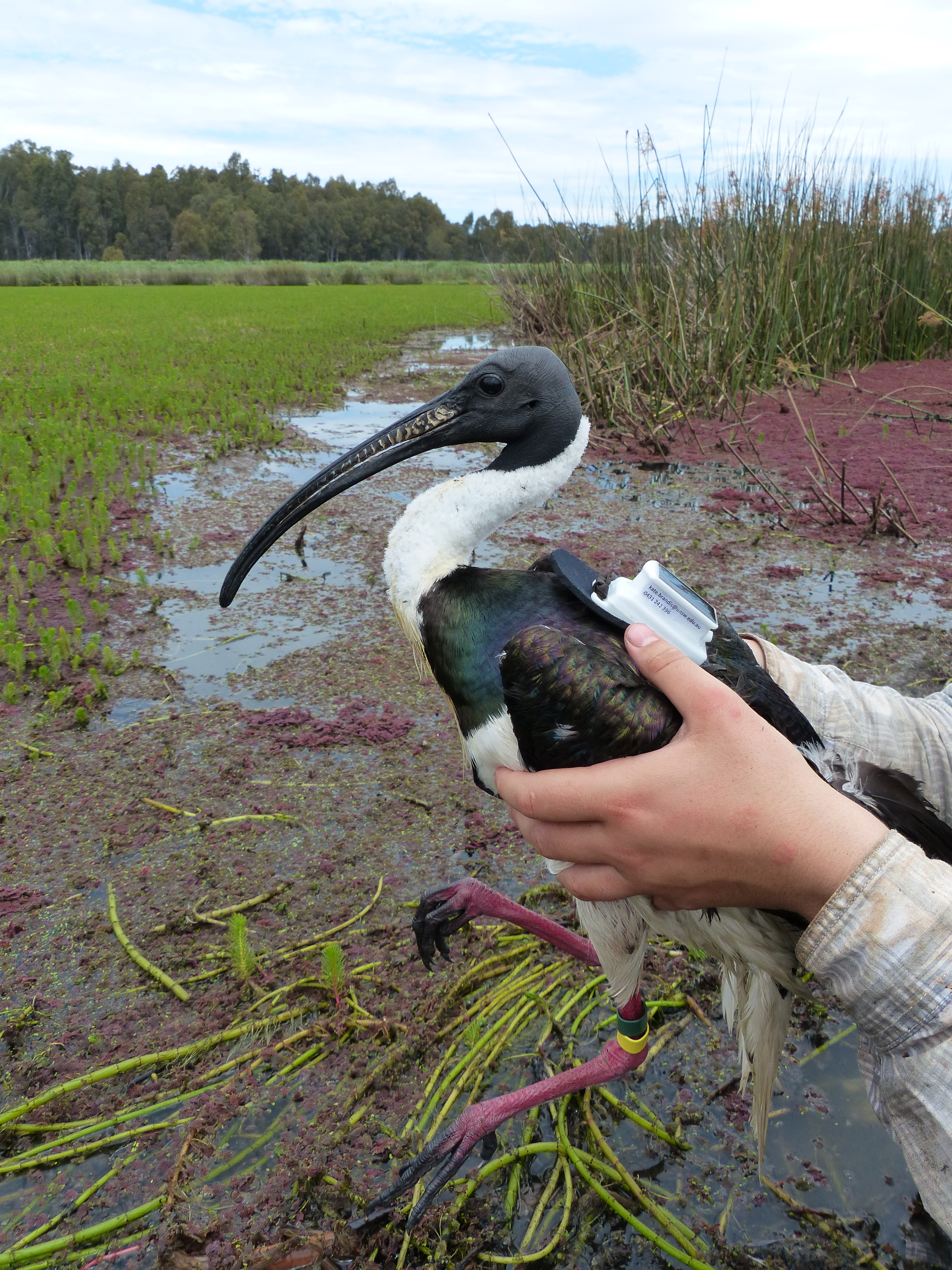 We're also aiming to deploy ten Geotrak satellite GPS trackers on ten straw-necked ibis juveniles. Their movements will give us an idea of where young birds go after they have left their nesting site and whether they return to their nesting site to breed as adults.
A further ten Ecotone GSM phone network GPS trackers were deployed on adult Australian white ibis and straw-necked ibis in Barmah-Millewa Forest in November and December 2016. These trackers were funded by NSW OEH. The birds comprise three adult female straw-necked ibis (Joelene, Jemima, Cobalt), three adult male straw-necked ibis (Greg, Joe, Ymir), two adult female Australian white ibis (Betty, Stella) and two adult male Australian white ibis (Tom, Douggie), and a juvenile Australian white ibis.
Please report any sightings of banded birds or birds with transmitters to Heather McGinness: 0428124689, Kate Brandis: kate.brandis@unsw.edu.au or the Australian Bird and Bat Banding Scheme (ABBBS) (02) 6274 2407 abbbs@environment.gov.au.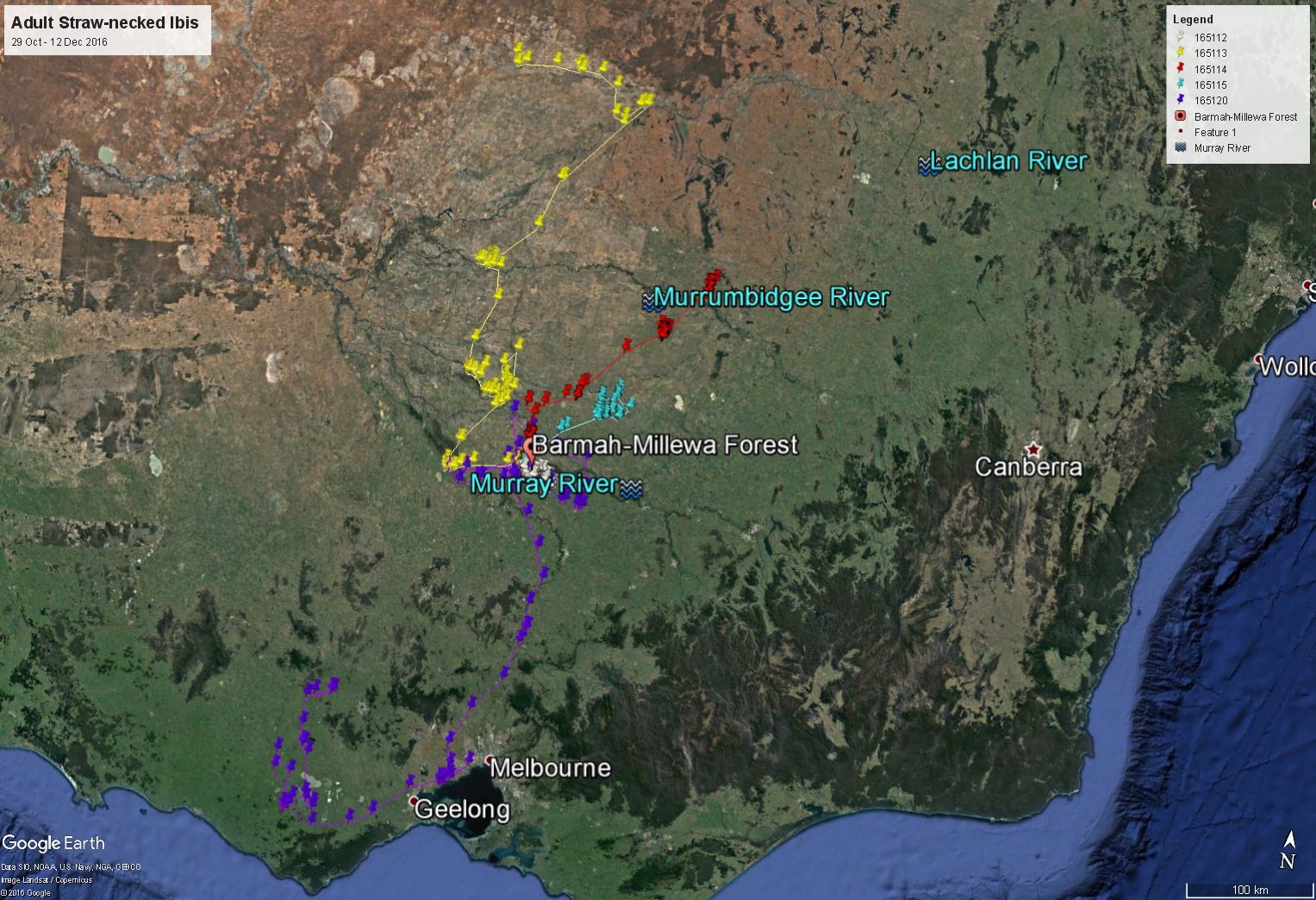 Bird foraging habitat surveys
We are surveying foraging habitat and bird behaviour at sites where our tracked birds have spent significant time. We're also surveying other sites within and around Barmah-Millewa Forest where Australian white ibis and straw-necked ibis have been observed foraging.
Foraging birds have been monitored with telescopes and binoculars to gauge the number of food capture events and the type and size of the prey item. We've also been recording the characteristics of foraging habitat sites, such as dominant vegetation species, land use and extent of water inundation.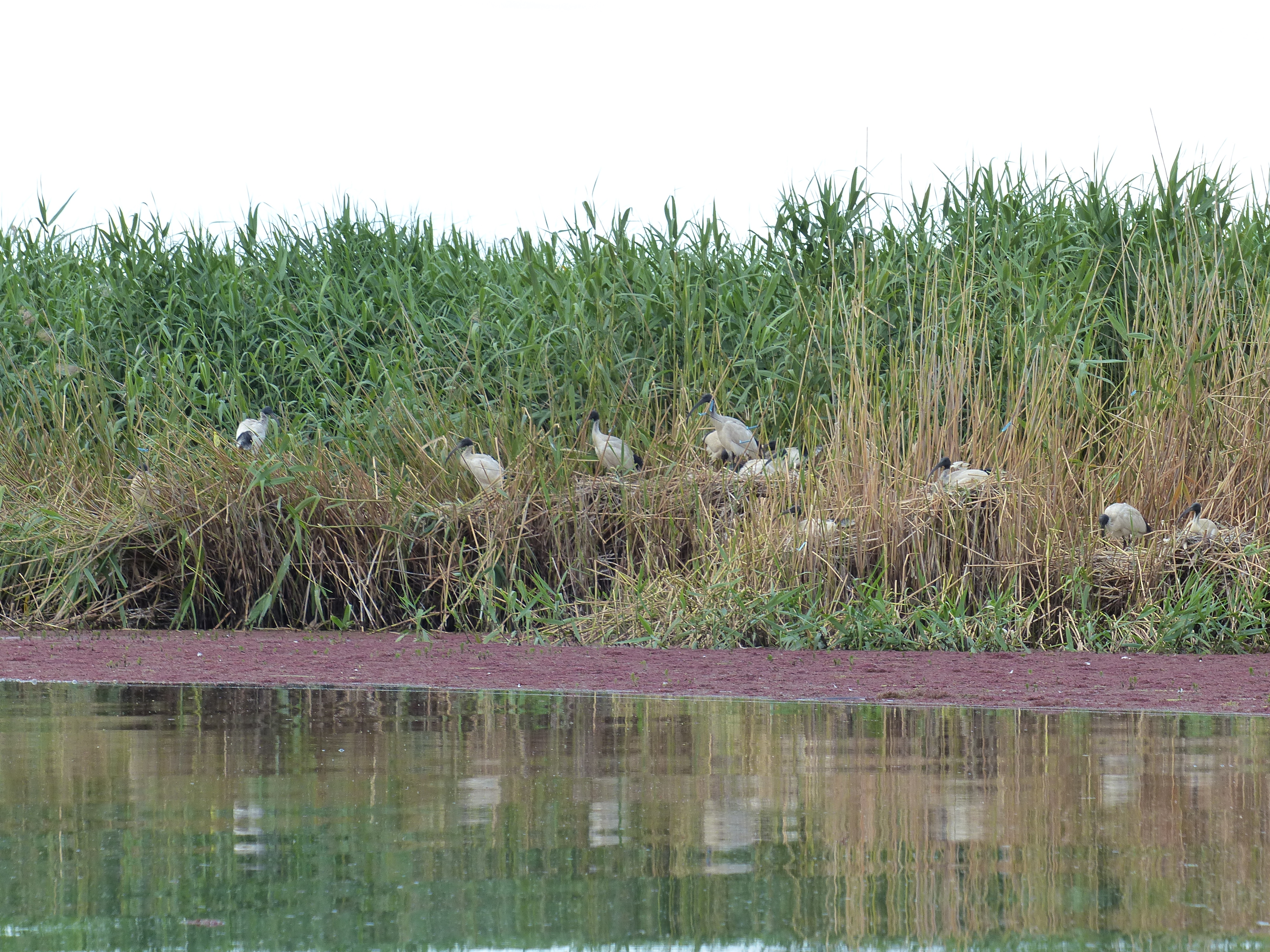 Check out our image gallery for more photos from Barmah-Millewa Forest