How you can help
Are you a keen citizen scientist or bird lover? We need your help!
Our satellite tracked ibis and spoonbills are all around eastern Australia, and although we have satellite imagery to give us an idea of the areas our birds are using, we would like to know on-the-ground details too. This is where you can help!
We will be releasing details of the most recent locations of our birds via our Facebook (Waterbirds Australia) and Twitter (@AusWaterbirds). We'll provide a satellite map of recent movements and GPS coordinates for the most recent location, which you can type into your phone, GPS or similar device.
If you are in the area we challenge you to check out the locations and look for the bird. Any photos of the bird and the area it is using would be helpful too.
We would also like to know:
How many other birds is it with and of what species?
If the bird is a straw-necked ibis, are they hanging in a group with mostly male or female straw-necked ibis? How many juveniles or adults are in the group? See below for how to distinguish male and female straw-necked ibis, as well as juvenile and adult straw-necked ibis.
What's the 'habitat' like? For example, is it wet or dry? Grazing paddock or wetland?
Can you see the satellite transmitter on the bird's back and/or the bird's coloured leg bands?
Please remember to stick to areas which are publicly accessible.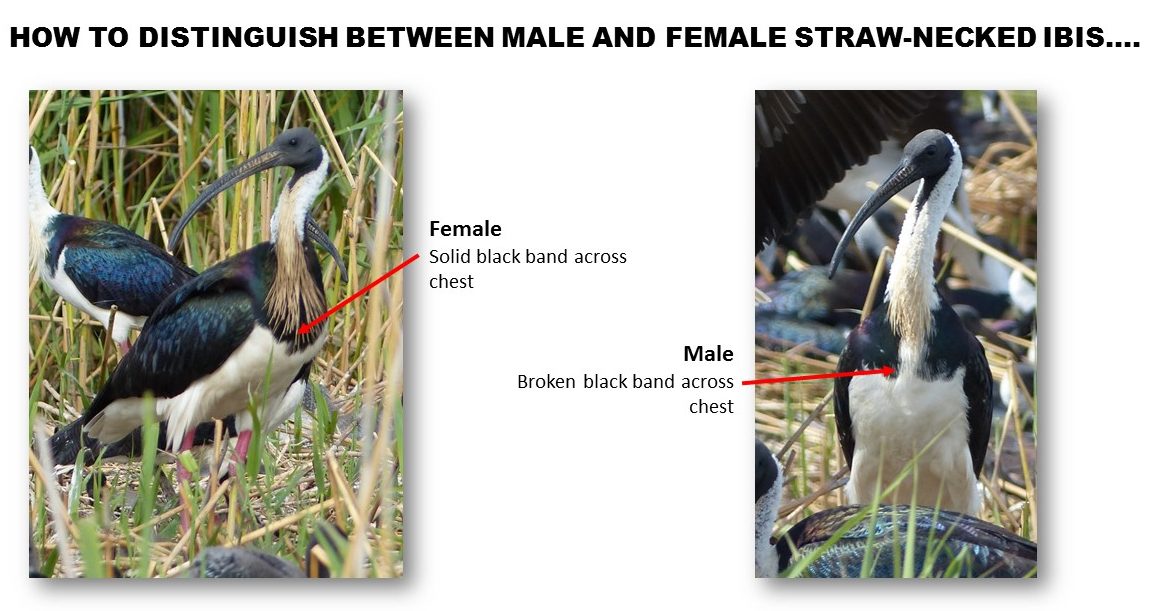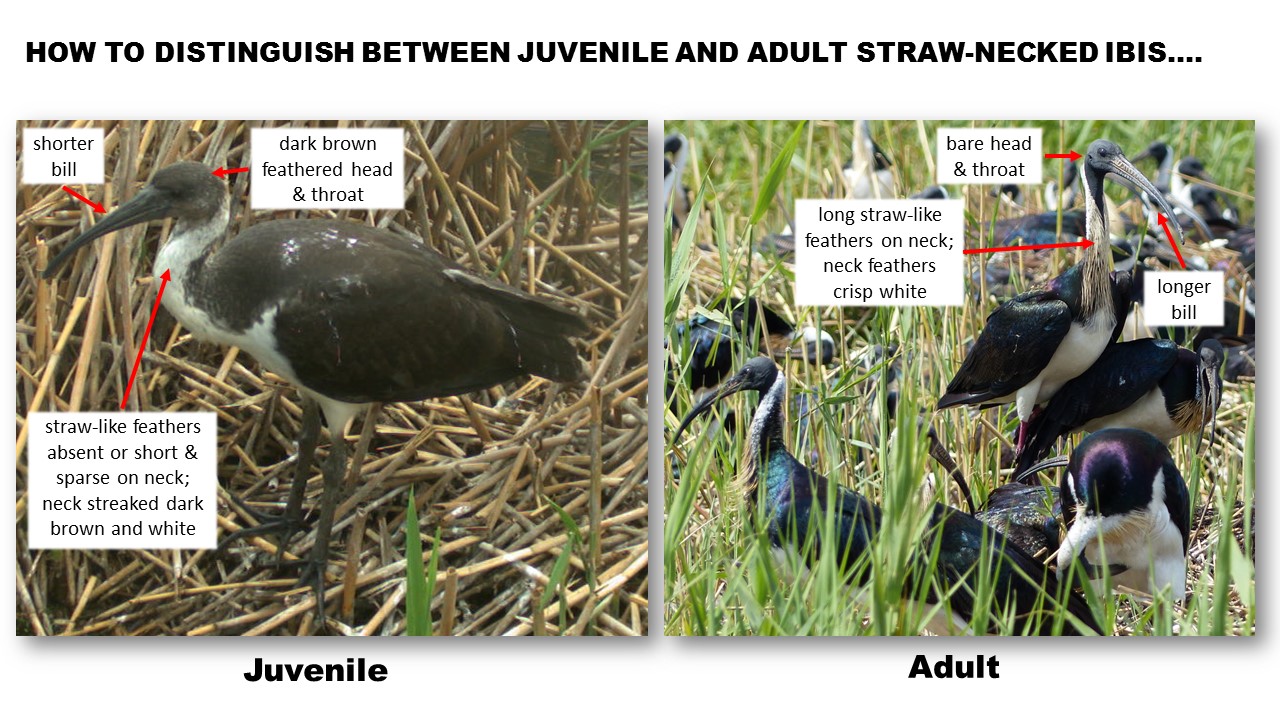 More questions?
Contact our project leader, Heather McGinness:
Email: Heather.McGinness@csiro.au
P: +61 2 6246 4136 M: 0428124689