2020-2021 satellite tracked birds
A total of 52 birds were fitted with satellite trackers during the 2020-2021 breeding season (October 2020- February 2021). Straw-necked ibis adults and juveniles and royal spoonbill juveniles were fitted with trackers at Gayini Nimmie-Caira (NSW). An adult Australian white ibis and juvenile royal spoonbills were fitted with trackers at Millewa Forest (NSW).
JPEG maps of the movements of straw-necked ibis, Australian white ibis and royal spoonbills being tracked via satellite.
JIMMY
Juvenile royal spoonbill
Location tracked from: Bala Rookery (Eulimbah Swamp), Gayini NSW
Date tracked from: 20/01/2021

♦♦♦
YANGA
Adult female straw-necked ibis
Location tracked from: Bala Rookery (Eulimbah Swamp), Gayini NSW
Date tracked from: 16/01/2021

♦♦♦
HAN SOLO
Adult male straw-necked ibis
Location tracked from: Kow Swamp, VIC
Date tracked from: 21/1/20

♦♦♦
GAYINI
Adult female straw-necked ibis
Location tracked from: Bala Rookery (Eulimbah Swamp), Gayini NSW
Date tracked from: 5/12/20

♦♦♦
ZAZU
Adult male straw-necked ibis
Location tracked from: Bala Rookery (Eulimbah Swamp), Gayini NSW
Date tracked from: 7/12/20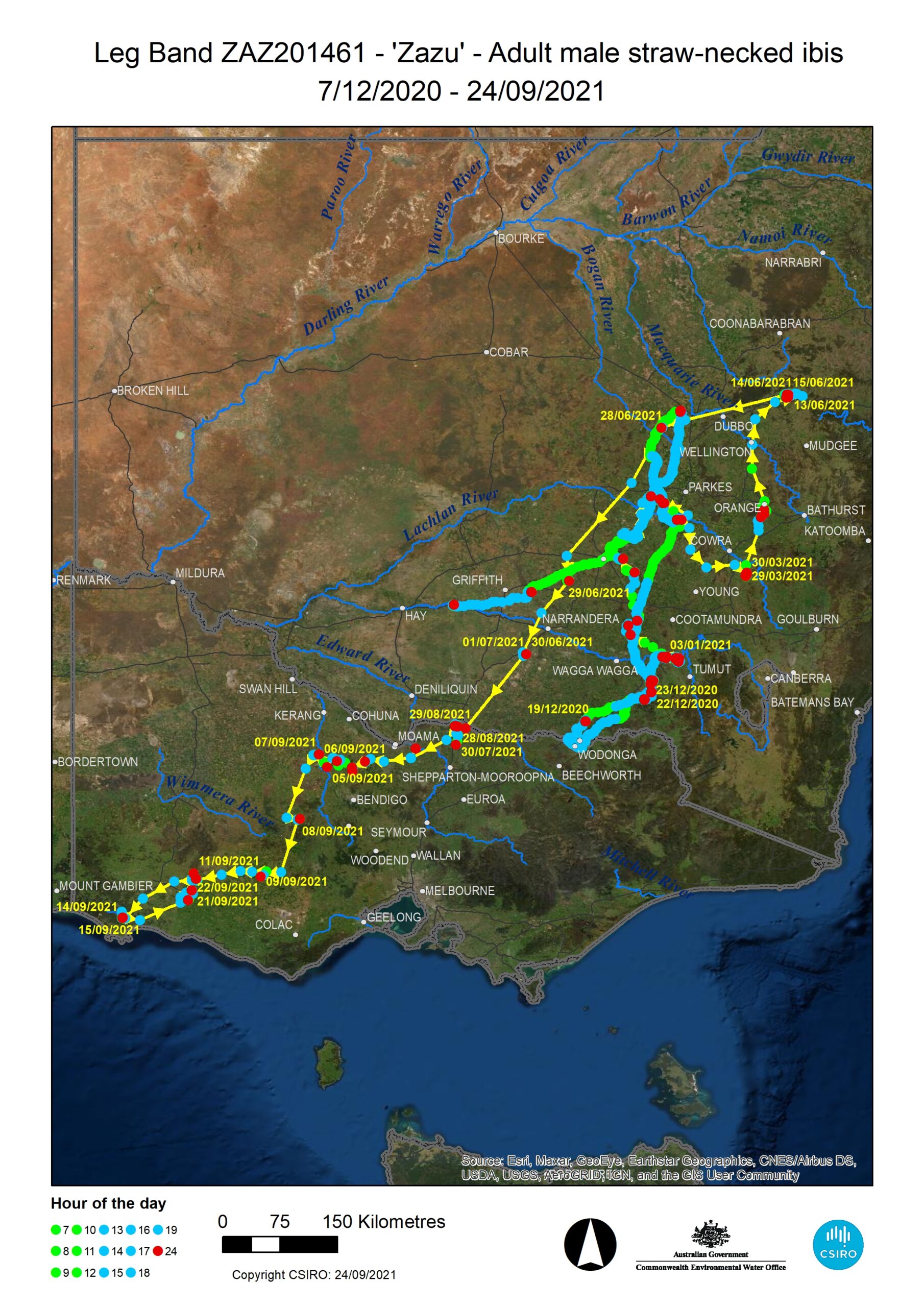 ♦♦♦

ROSIE
Adult Australian white ibis
Location tracked from: Reed Beds Swamp, Millewa Forest, NSW
Date tracked from: 19/11/20

♦♦♦
BOWIE
Juvenile royal spoonbill
Location tracked from: Bala Rookery (Eulimbah Swamp), Gayini NSW
Date tracked from: 15/1/21

♦♦♦
TAYLOR
Juvenile straw-necked ibis
Location tracked from: Bala Rookery (Eulimbah Swamp), Gayini NSW
Date tracked from: 21/1/21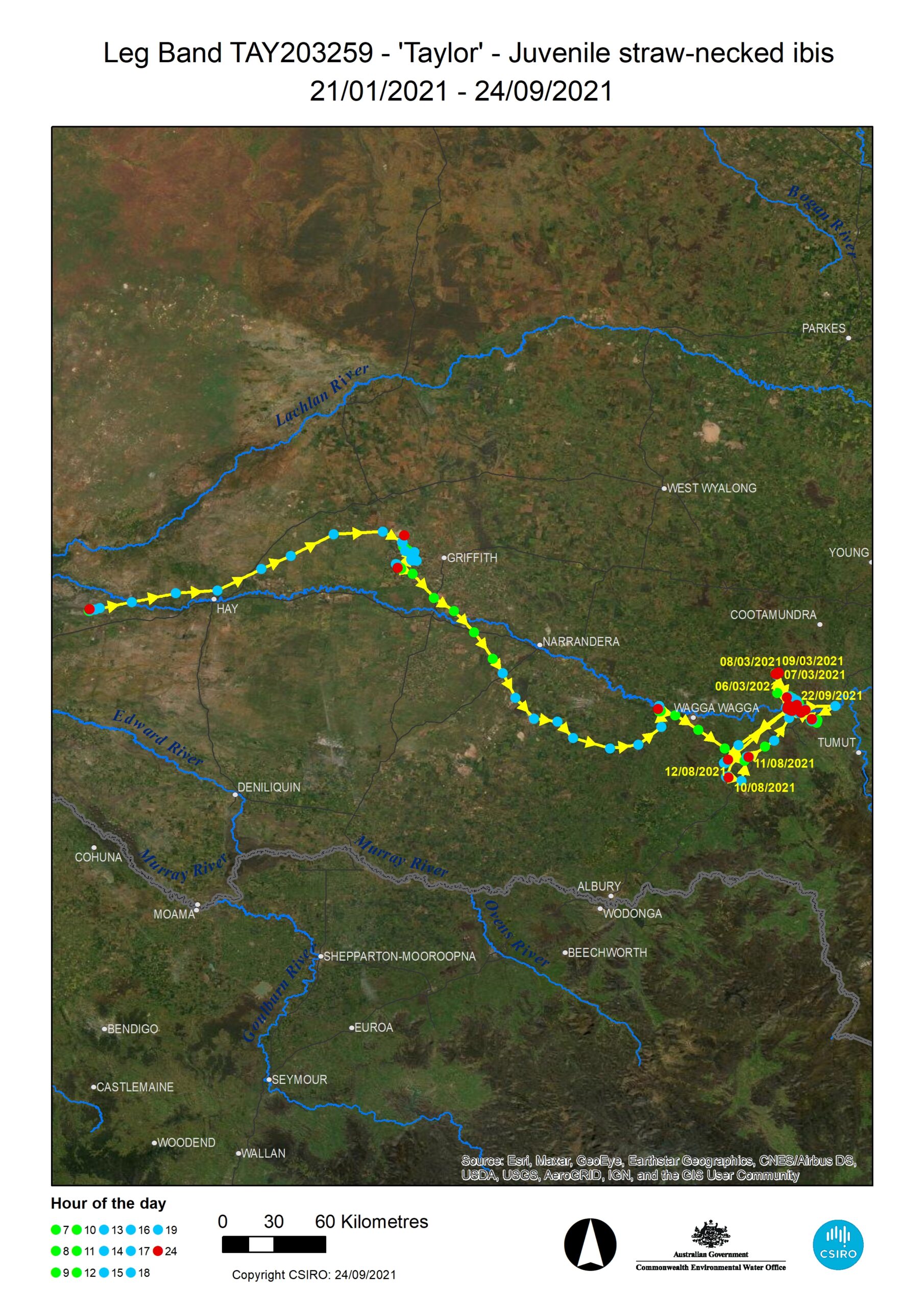 ♦♦♦
EULIMBAH
Adult male straw-necked ibis
Location tracked from: Bala Rookery (Eulimbah Swamp), Gayini NSW
Date tracked from: 5/12/20