2019-2020 satellite tracked birds
A total of 12 birds were fitted with satellite trackers during the 2019-2020 breeding season (October 2019- February 2020). Juvenile and adult straw-necked ibis and royal spoonbills were fitted with trackers at Kow Swamp (Victoria).
JPEG maps of the movements of straw-necked ibis, Australian white ibis and royal spoonbills being tracked via satellite. GPS fixes are taken every hour between 7am and 7pm, plus a midnight (roosting) fix. Images of the bird are presented above the maps where available.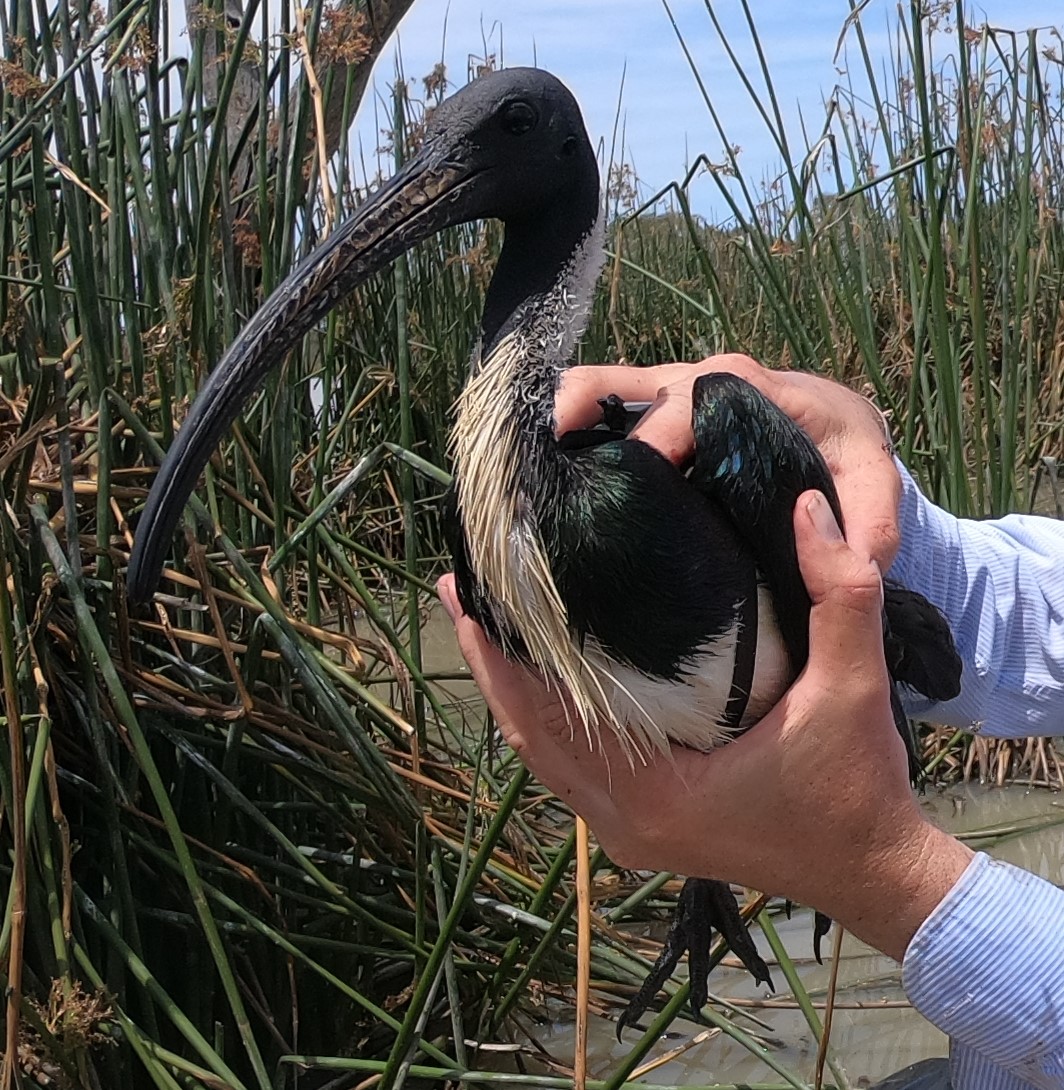 SHREK
Adult male straw-necked ibis
Location tracked from: Kow Swamp, Victoria
Date tracked from: 20/11/19

♦♦♦
WEBSTER
Adult male straw-necked ibis
Location tracked from: Kow Swamp, Victoria
Date tracked from: 20/11/19

♦♦♦
LIZZIE
Adult female royal spoonbill
Location tracked from: Kow Swamp, Victoria
Date tracked from: 20/11/19

♦♦♦

JODIE
Juvenile female straw-necked ibis
Location tracked from: Kow Swamp, Victoria
Date tracked from: 22/11/19

♦♦♦

TIMMY
Juvenile male straw-necked ibis
Location tracked from: Kow Swamp, Victoria
Date tracked from: 22/11/19

♦♦♦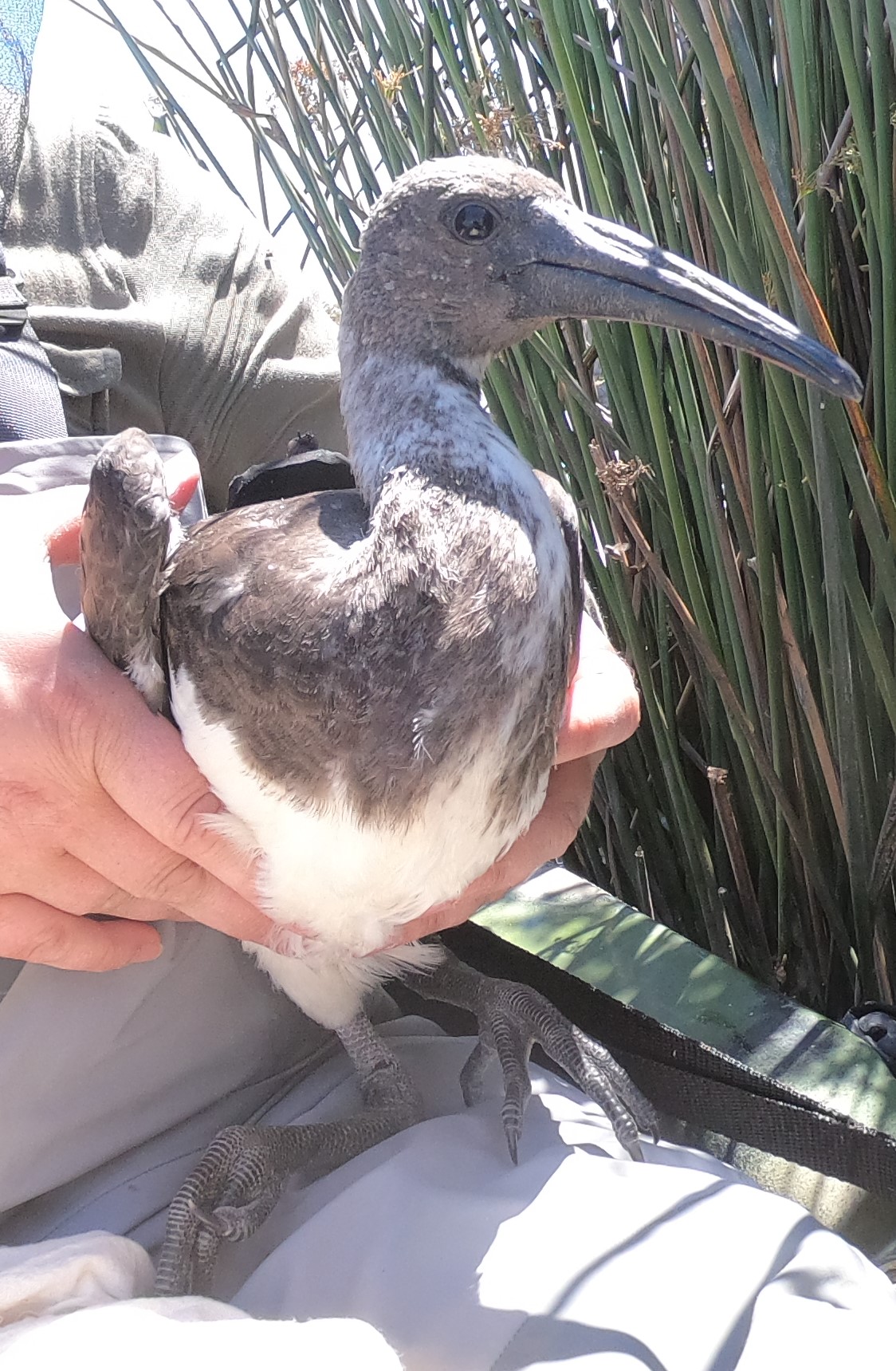 MCDOUGALL
Juvenile male straw-necked ibis
Location tracked from: Kow Swamp, Victoria
Date tracked from: 19/11/19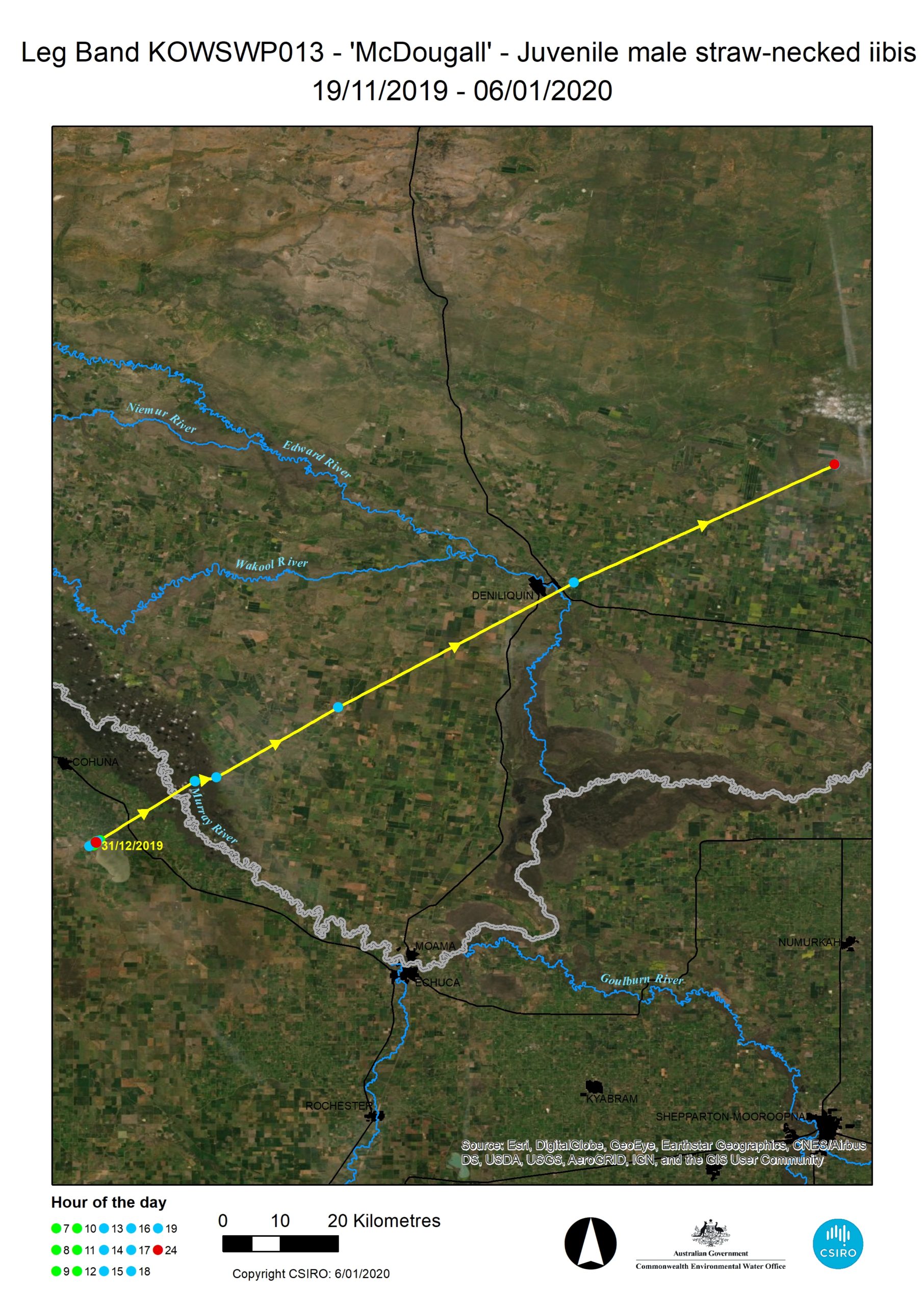 ♦♦♦

MARCEL
Adult male straw-necked ibis
Location tracked from: Kow Swamp, Victoria
Date tracked from: 22/11/19