Plastics Innovation Hub Indonesia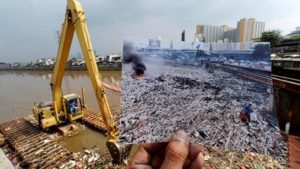 The Plastics Innovation Hub Indonesia is a partnership between CSIRO, the Australian Department of Foreign Affairs and Trade (DFAT), and the Indonesian Ministry of Education, Research and Technology (Kemenristek).
The Hub is working in collaboration with the Indonesia National Plastic Action Partnership (NPAP) to identify how innovation and technology can help achieve systemic change, and radically transform plastic pollution and waste management in Indonesia.
The purpose of The Hub is to enhance stakeholder collaboration, leverage existing investment, attract new sources of funding, and boost innovation capabilities to identify deep-tech opportunities to tackle plastic waste and translate them into real world solution across the Indonesian region. It will convene academia, startups, NGOs, investors, industry, and government to collectively tackle plastic waste by facilitating a collaborative space to design, support, and scale highly impactful deep-tech solutions.
The partners have provided seed funding for three years for The Hub with the intent to establish a vehicle to attract funding from other sources and set a governance structure to ensure long-term sustainability.
The Plastics Innovation Hub Symposium virtual event in March 2021 brought together key stakeholders across the plastics ecosystem to collaborate in small teams to:
Prioritise the problem areas in the plastics life cycle where innovation and deep-tech is most required and can have the most impact.
Pinpoint alignment between stakeholder needs/interests and The Hub's priority problem areas.
Identify the right incentives to rally support from key stakeholders and the activities to enable deep exploration, collaboration, and solution-making to occur.
Co-create a charter of collaboration principles to ensure transparency and openness in The Hub's governance.
The Hub facilitates continued networking with key stakeholders working across the plastics ecosystem. Other hubs expected to launch across the region in the coming year. This will establish an innovation ecosystem and deliver relevant and high-tech solutions to tackle plastic waste in the region.
Find out more about the Indo-Pacific Plastic Innovation Network here.