Community involvement in releases of the Crofton weed rust fungus
Crofton weed plants infected by the rust fungus were used for releases because simply transferring rust-infected leaves to a new site is highly unlikely to lead to establishment of the fungus. The fungus shuts down very quickly once infected material is removed from a plant and thus does not produce the necessary spores for new infections to occur.
Rust-infected plants grown in pasteurised soil or in rock wool were distributed to community members at field events or via the post, respectively.
Production of rust-infected plants for distribution to community members via post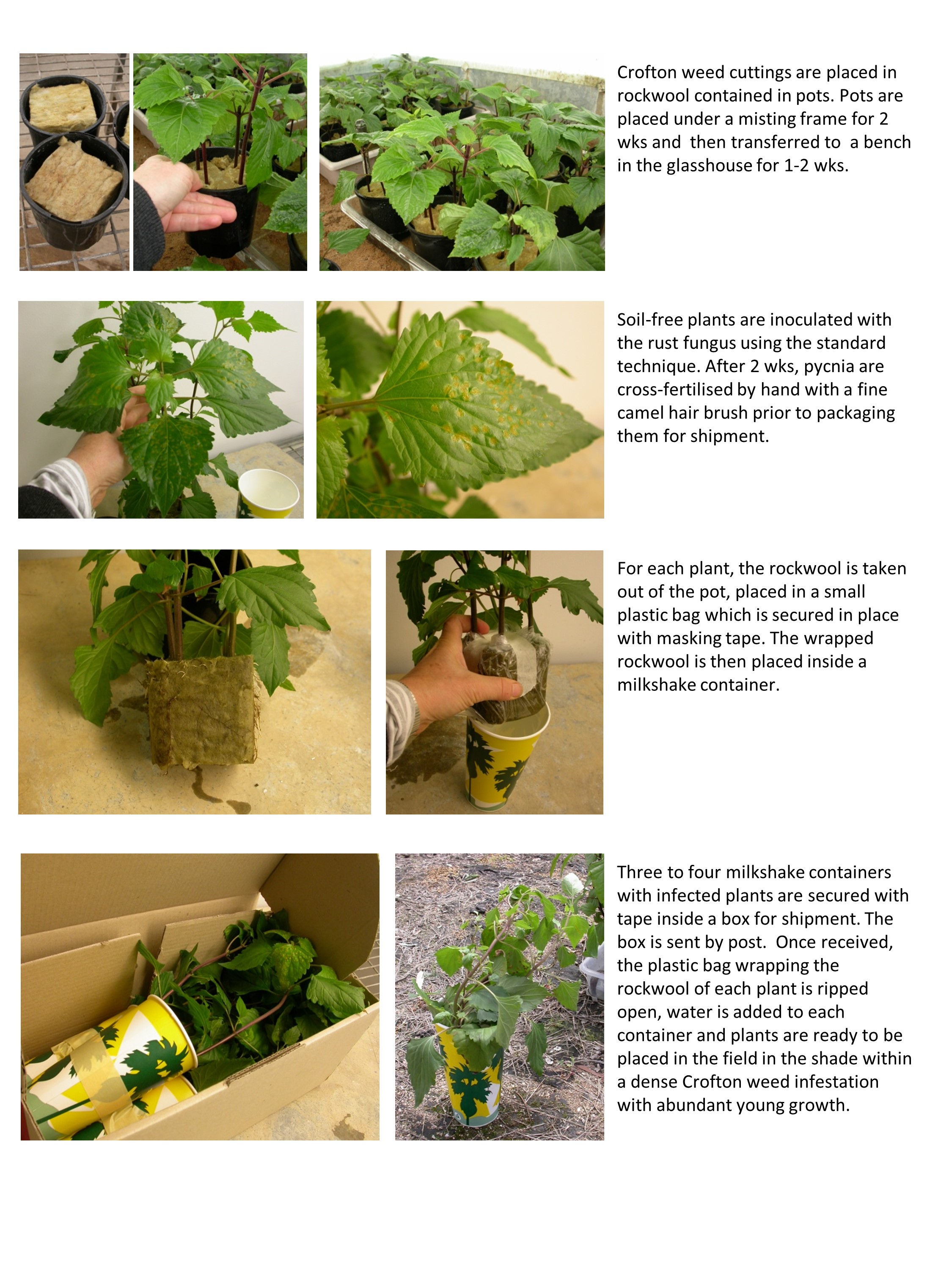 Release of the rust fungus