Uday Nidumolu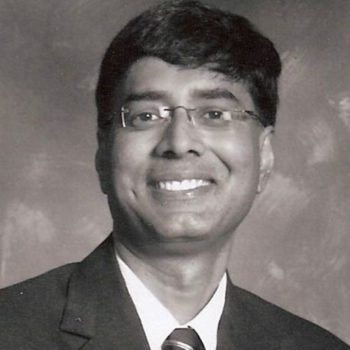 Principal Research Scientist
Climate Smart Agriculture/Agricultural Systems Modelling
Dr Uday Nidumolu is a research scientist with over 20 years of experience and comes with a strong interdisciplinary background and a systems approach to research for improved primary productivity and natural resource management outcomes. He works on linking climate science (short-term weather, seasonal and multi-decadal climate change scales) with food systems analysis to support decision making processes from farm-scale through to value chains and policy levels. To achieve these, he applies systems approach with a combination of spatial modelling, statistical analysis of climate-related data, whole-farm bio-economic modelling, value chain analysis and participatory engagement tools.
Dr Nidumolu obtained his master's degree from Cambridge University, UK and his PhD from Wageningen University, the Netherlands and has over 100 publications to his credit. While it is challenging to publish in an area of integrating 'soft' and 'hard' systems (integrating 'hard' empirical science with  'soft' participatory approaches), he has chosen and published in this area believing it to be critical for translation of science into action for impact.
Dr Nidumolu leads large project teams in multi-cultural multi-institutional, multi-country and multi-disciplinary projects both in Australia and overseas. The focus of his work is on achieving Impact and Scaling of research to maximise benefits to the key stakeholders. He is a Lead Author contributing to the UNEP-WMO Intergovernmental Panel on Climate Change (IPCC) Sixth Assessment Report Working Group II (Impacts, Adaptation and Vulnerability) (2018-2022).
Follow Uday's research on ResearchGate, Web of Science and LinkedIn.
Contact Uday: Uday.Nidumolu@csiro.au