Simon Allen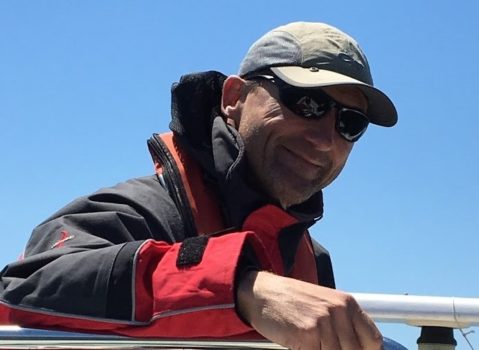 Senior Research Scientist
Technologist / Metrologist, Weather and Climate Decisions
After a brief foray in the Royal Navy, Simon has spent his career measuring things, developing systems of measurement and analysing the results.
After completing a degree in Hydrography and Naval Architecture Simon positioned oil platforms and pipelines during construction. He then moved on to run teams in the offshore oil and gas construction industry operating remotely operated vehicles (ROV's), remotely operated towed vehicles (ROTV's) and surface mounted systems to inspect, analyse and report on the condition of subsea infrastructure such as pipelines and oil platforms. He moved on developing systems for the integration of survey and condition monitoring into the oilfield construction process for one of the global construction conglomerates.
In 2004 he moved to Tasmania and joined the CSIRO Marine Division as the Marine Technology and Equipment Manager and oversaw the merger and ongoing operation of technical support services with the merger with Atmospheric Research. When the Australian Integrated Marine Observing System was mooted in 2005 Simon helped shape its structure and was appointed the IMOS Technical Director from 2006 to 2011.
From 2009 to 2013 Simon led CSIRO Wealth from Oceans research in Coastal Systems. This was followed by a short period working for the Corporate CSIRO providing research business understanding into the Integrated Reform Programme.
From 2015 Simon has been Director of Spatial Analytics, a company specialising in spatially focussed data analytics, mapping and bespoke instrument design and manufacture. Utilising the digital village philosophy and small batch manufacturing methods Spatial Analytics has developed a global client and sales base. In the analytics space Simon is lead inventor on two patents for the prediction of environmental variables in aquaculture and agriculture, these patents are held by The Yield Technology Solutions Pty. Ltd.
In 2018 Simon joined CSIRO's Climate Smart Agriculture group with interests that span the value chain, from improving productivity by managing risk at the sub paddock scale to developing systems of measurement for industry or company scale assessments.
Simon's expertise and excellence has been recognised internationally with the 2011 Compass International Award for outstanding contributions to the advancement of marine science and technology. Simon is a Fellow of the Institute of Marine Technology, Science and Engineering and a Chartered Marine Technologist. He has been a member of numerous national and international committees and boards and a certified hydrographic surveyor on two continents.
Simon grew up on a small mixed farm in Devon, UK, which had lovely clay soils and predictable rainfall, but was too dispersed and too small to be farmed effectively. In Tasmania he grows speciality timber (and rocks) on the East Coast.
Follow Simon's research on ResearchGate, Web of Science, and Google Scholar.
Contact Simon: Simon.Allen@csiro.au