Sandra Eady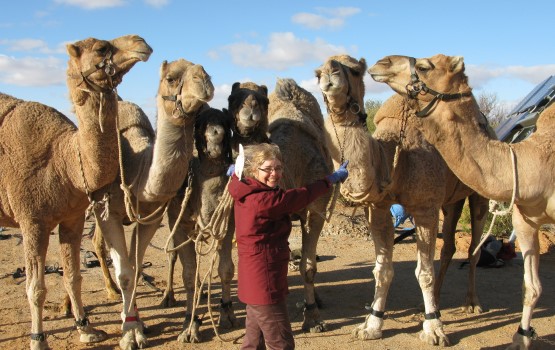 Post Retirement Fellow
Sandra is now enjoying her role as a Post-Retirement Fellow for the Program, assisting with the transition of other scientists into the area of environmental impact assessment of agricultural production, e.g. the carbon and water footprint for wheat, wool, canola etc. Why is this important? Increasingly Australia's agricultural production is being put under the spotlight to examine its environmental impact, and in some cases, such as the lucrative market of Australian canola for biofuel in the EU, this information is critical for market access.
Having recently looked back over her 35 year career (as she cleaned out multiple filing cabinets in her old office!), it has been an interesting journey. Sandra started with research on heat stress in Merino sheep in far northern Queensland, moving gradually south via Charleville (extension work) then Armidale (PhD and home base for the rest of her career).
There were many very satisfying years of work on livestock breeding programs (worm resistance in sheep and Australia's first meat rabbit breeding program) with lots of time on farms and in the rabbit shed.
Sandra's last phase of work has been on Life Cycle Assessment, the tool used to demonstrate that our canola can meet the strict greenhouse gas targets to gain access to the EU biofuel market. Having led CSIRO's work on GHG abatement and carbon storage in the land sector, she is now directing her post-retirement efforts to Z-NET Uralla, a grassroots initiative in her local community to move to 100% renewable energy.
Follow Sandra's research on Web of Science.
Contact Sandra: Sandra.Eady@csiro.au