Loretta Clancy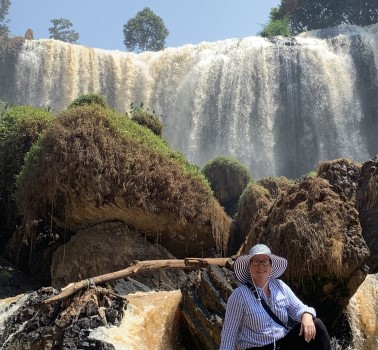 Senior Software Engineer
Loretta started work with CSIRO in 2006 as a database/website developer working on a Cotton Research Station in Narrabri, working with Research Scientists, creating decision support software for the cotton industry.
Prior to CSIRO, Loretta spent 10 years writing legal accounting software, with a focus on database development.  Loretta has a Bachelor of Accounting, and a Masters of Information Technology.
In 2016, Loretta moved to Brisbane, and started working with the Apsim Team, creating a web-based system to track and visualise the quality of changes to the Apsim Next Gen Models, as they were being developed and maintained.
In 2018, Loretta was one of the first cohorts for CSIRO Agriculture & Food Data School, which focused on upskilling staff in managing and working with Project data, Data Management and FAIR data principals, utilising technologies such as Bowen storage, HPC, running slurm array jobs, using both Python, and R.
Loretta now shares her time between traditional software engineering (Microsoft ASP.NET, C#, Html, SQL databases), and working with Research Scientists, assisting them with all things data, running large scale modelling of APSIM on HPC, and collating and visualising data in R.
In her spare time, Loretta is studying statistics, and enjoys getting out for a round of golf, and cooking for friends.
Contact Loretta: Loretta.Clancy@csiro.au