Enli Wang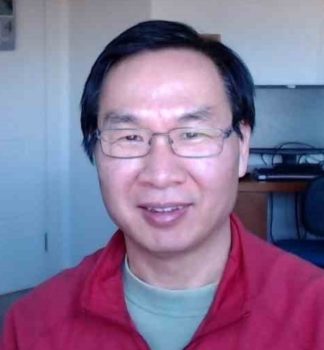 Chief Research Scientist
Dr Enli Wang is a Chief Research Scientist at CSIRO in Canberra, Australia. He is an associate editor of the international journal Field Crops Research, and a co-leader of the canola modelling team in the international Agricultural Modelling Improvement and Intercomparison Program (AgMIP). Enli is a member of the APSIM reference panel.
Enli received his PhD degree in ecology at Technical University of Munich (TUM). His current research focuses on crop eco-physiology, modelling of genotype by environment by management (GxExM) interactions, productivity and environmental impact of farming systems, and modelling of water, carbon and nutrient cycling in soil-plant-atmosphere systems.
Prior to joining CSIRO in 2002, Enli worked as a crop modeller at TUM, developed the generic crop model SPASS, which was integrated in the German nitrogen modelling framework Expert-N. From 1998 to 2002, he worked as a crop modeller and software engineer at Queensland Department of Primary Industries (QDPI) in Toowoomba, led the development of the generic crop model template in ASPIM.
Since joined CSIRO, Enli has led multiple national and international research projects. The key ones include:
Inversely predicting functional soil properties by combining crop modelling with new field and remotely sensed data streams,
Modelling of flowering time of wheat and barley by linking physiology to genetics, National Phenology Initiative,
Scientific benchmarks for sustainable agricultural intensification,
Improving APSIM to deliver solutions in GxExM and phonemics,
Potential soil carbon sequestration in Australian grain regions and its impact on soil productivity and greenhouse gas emissions,
Advancing crop yield while reducing the use of water and nitrogen,
Seasonal and long-term water forecasting and prediction,
Economic and environmental value of climate forecasts,
On-farm management options and catchment salinity response,
Lower Murray Landscape Futures–Dryland component/Climate change impact
Nutrient calculator for effluent applications.
Enli has also served as adjunct professor for Chinese Academy of Sciences, Chinese Academy of Agricultural Sciences and multiple leading Chinese Agricultural Universities.
Follow Enli's research on ResearchGate, Google Scholar, Web of Science, and ORCiD.
Contact Enlil: Enli.Wang@csiro.au