Elizabeth Meier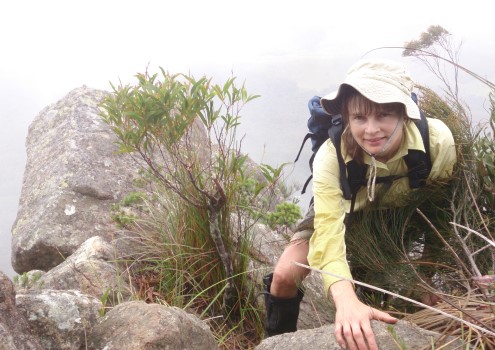 Research Scientist
Agricultural scientist, farming systems modeller, auditor in another career.
Elizabeth Meier is a research scientist specialising in simulating the productivity, environmental impact and profitability of agricultural practice. The aim of this work is to identify practices that improve the opportunities for, or resilience of, agricultural producers without adverse environmental impact. The modelling tools I use add value agricultural projects by:
Capturing farm diversity by extending field results to new and future climates, years, locations and managements,
Tracking environmental implications from off-site movement of nitrogen or generation of greenhouse gases,
Providing greater insights by infilling missing or difficult-to-measure data,
Focusing field experiment efforts through preliminary desk-top field experiments.
Some of my projects have included:
Investigating nitrogen cycling and fertiliser management in sugarcane and grains systems,
Identifying practices abating greenhouse gases in the grains industry,
Evaluating biodiversity and production trade-offs in southern grazing systems,
Finding opportunities for improved productivity from irrigation in northern grazing systems,
Valuing opportunities for improving decision making when seasonal climate forecasts are available.
Follow Elizabeth's research on ResearchGate, Google Scholar, Web of Science, and ORCiD.
Contact Elizabeth: Elizabeth.Meier@csiro.au