Soil Condition Analyses System (SCANS)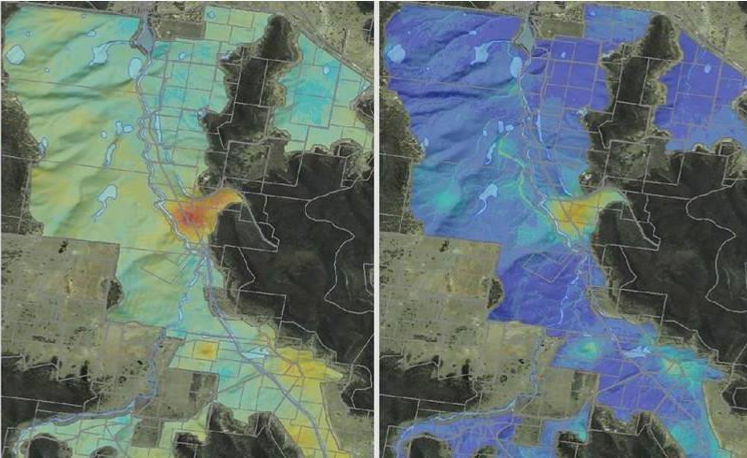 We developed the Soil Condition Analyses System (SCANS), which can be used to help monitor soil organic carbon content, composition, bulk density and carbon stocks after changes in land use or management. The SCANS presents a good base for the development of an innovative, efficient, auditable and verifiable soil carbon trading methodology. Our approach will allow landholders to effectively measure organic carbon stocks and related soil attributes, to detect changes and improve decision-making and management.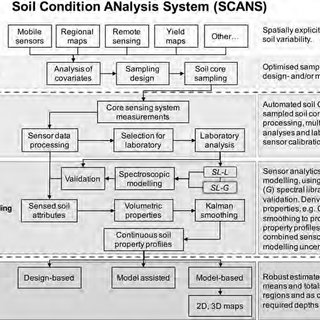 The SCANS framework has five general components, and starts with the capture of prior information to characterise soil spatial variability to inform the soil sampling design and finally the estimation and mapping of soil organic carbon. Currently, the SCANS uses a mobile multisensor platform, with electromagnetic induction, gamma radiometric and accurate positioning sensors, to gather information on soil variability.
These soil attribute profiles can then be used to derive estimates of soil organic carbon stocks and the mentioned, related soil properties, as means and totals for the carbon estimation areas and study sites, and as 2-dimensional or 3-dimensional soil attribute maps.
Our estimation and mapping analytics use novel and robust statistical estimation methods, and modern geostatistical and Bayesian methods for the spatial modelling and mapping. We identified that using accurate estimates from the SCANS in the modelling will allow landholders to more effectively assess the effects that their management practices might have on the accumulation and retention of soil organic carbon stocks. In this way they might better assess the economic implications of entering into a soil carbon accounting project and the level of risk in their decision making.
Contact Brendan Malone or Uta Stockmann for more information.
Raphael A. Viscarra Rossel, Craig R. Lobsey, Chris Sharman, Paul Flick, and Gordon McLachlan (2017) Novel proximal sensing for monitoring soil organic C stocks and condition. Environ. Sci. Technol. 51: 5630-5641.